2020 has been an incredible litmus test for us all when it came to quickly adapting to change. More so for HR as a function, once largely associated with nurturing soft skills, which has now most definitely become a central strategic force across businesses and a key bridge between employees and the larger organization mission.
One region that bares closer examining is South East Asia (SEA) as trends in HR tech slowly gain momentum. While digital transformation as a larger concept has been in talks for quite some time, organizations in SEA are now investing heavily in technologies that not just improve business processes but also employee experiences. We've worked first hand with many such leaders from the region who are not only passionately employee-first but continue to champion the use of technologies like AI in HR.
Today we focus on 10 such HR Leaders who are shaping the HR thought leadership landscape not just in concept but also in action across Singapore and Malaysia, setting a remarkable employee-first trend as we enter 2021.
1. Mukta Arya, Head-HR, APAC at

Société Générale

, on Retaining Top Talent with Empathy



Mukta recently wrote about why she stayed on at Société Générale for the last 15 years. We wanted to highlight this in particular because it provides a great perspective into how dedicated Mukta as a leader has been, who could have jumped ship at any point in her career but decided to invest, nurture, and focus on delivering the best experiences to all the employees at Société Générale.
A notable example is the strong recognition programs Mukta introduced, which she herself felt validated the choices she made in her career. She's digitally implemented the "SPOTLIGHT" program, which allows employees within Société Générale of the org to highlight the positive contributions of their coworkers cross functionally. This in turn has boosted morale, limited siloing, and ensured companies can retain top talent. Her article on recognition and digitalization in the workforce is a must read for any firm in Singapore and Malaysia struggling with attrition.

Key Takeaway: Strong digital employee recognition programs, like SPOTLIGHT, reduce attrition, boost productivity, and create a culture of support through peer-to-peer uplifting. Nothing validates growth in the organization better than your own peers giving you a shoutout and appreciating the hard work put in. And our People Science team happens to agree with Mukta as well.
2.

Drew Fernandez

, Global Chief People Officer at Coca Cola, on Creating a Culture of Transparency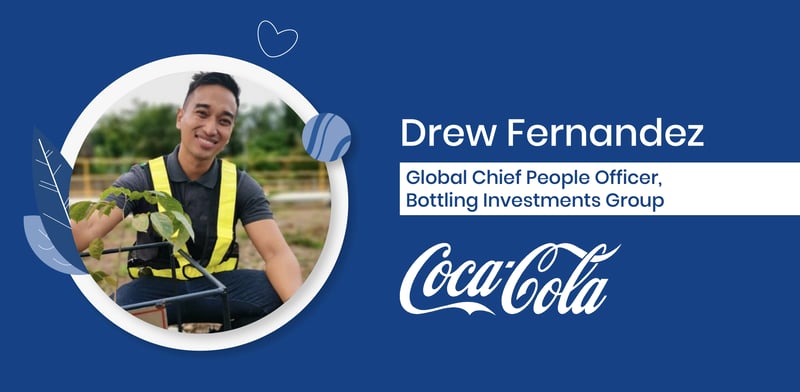 One of the largest factors for delivering the best possible employee experience is establishing meaningful connections and aligning with org values and leadership. No one drives this more passionately than Drew, the Global Chief People Officer, The Coca Cola Company.
An initiative that Drew implemented recently was the "Life at Coke" Big Bite webinar series. In this series, the leadership team conducts open webinars with all employees of the organization in a particular region to share more on how Coke strives to be "Be Valued" (a pillar or core value that Coke follows religiously) and get crucial insights on business skills from leaders they may not normally be able to interact with.
Learn more about the Big Bite series and Drew's role here.

Key Takeaway: Organizational alignment is one of the 7 key aspects of an employee's EX, and we couldn't help but applaud Drew for this initiative. The best leaders recognize that getting employees on board with company values boosts EX and saves costs in backfill and disengagement.

3.
Norlida Azmi
, Deputy Group Chief HR Officer at Axiata, on Adapting Ahead of the Curve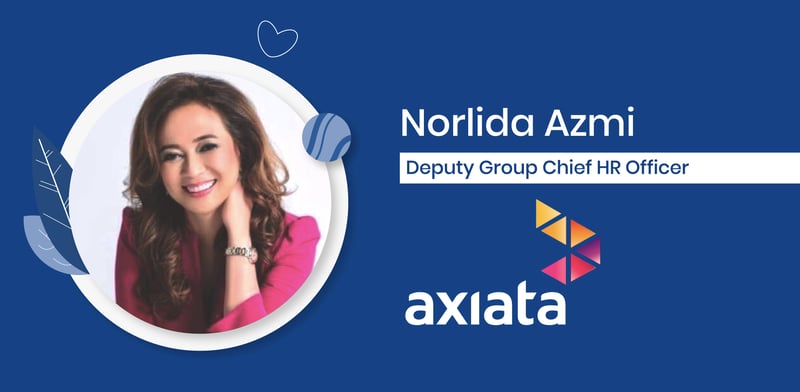 As the CHRO at Axiata, for Noralida and her team in Malaysia, becoming more adaptable and flexible was a priority way before the COVID-19 hit. This pandemic forced a lot of us to reevaluate the way we operate, but for Norlida the wake up call had already happened.
She implemented a series of digital programs to align HR transformation with business transformation, ensuring HR moves key business levers in a climate of change. Further, Noralida has been instrumental in making "adaptability" a key value at Axiata, ensuring employees from across the spectrum can contribute, in turn boosting employee experience and netting contributions from unexpected places. Check out her interview with People Matters here to learn more.

Key Takeaway: Don't wait for a crisis to innovate, always endeavor to shake up the status quo in employee engagement. You never know what head start it might give you when change is necessitated. And believe us, nothing prepares us better for change than remembering and applying the lessons we've learnt from the past.


4.

Nadiah Tan Abdullah

, Chief HR Officer at S.P Setia Berhad, on Fostering Future Leaders Through Communication



One initiative Nadiah and her team rolled out recently is called the Setia Leadership Reimagined Network, in which Setia invited leaders from other preeminent organizations to come speak to budding leaders within their organization.
Drawing in outside feedback and fostering a community of learning where your high performing employees can be guided by industry professionals is a great way to boost employee engagement. This also helps scale your employees from within rather than hiring to fill leadership and top management rolls. By creating the next generation of leadership in house, Nadiah and her team are both positively impacting the bottom line and ensuring continuity in thought processes, while also inviting in guest speakers to broaden horizons. Learn more about Nadiah and her team build great leaders here.

Key Takeaway: Building future leaders is about simultaneously aggregating the resources at your disposal, exposing these individuals to diverse viewpoints, allowing them to take risks, and fostering their growth within an organization, like Nadiah and her team.

5. Farid Basir, Chief Human Capital Officer at Telekom Malaysia, on Creating a Culture of Agility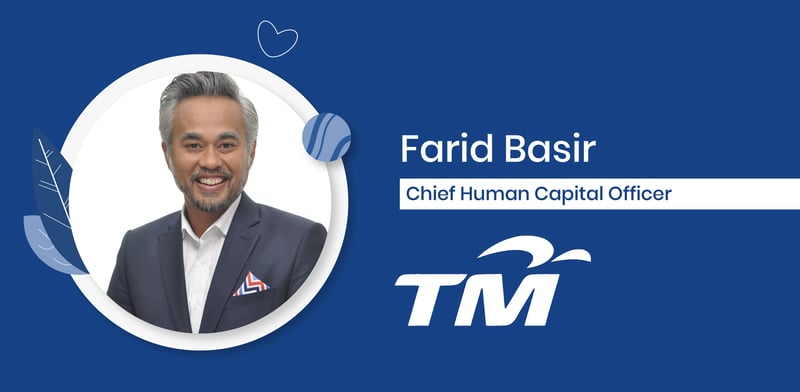 Farid and his team at Telekom Malaysia implemented a massive overhaul of their HR strategies in 2020 to shift to what they call "Agile HR" through their PEOPLE 2020 campaigns. What did this entail? Empowering their workforce through new methods of working, realignment of organizational tactics, and giving team members increased autonomy in decision making in a three-step strategy:
Remobilizing employees to the right number with the right skills to be deployed at the right place and time

Rethinking people investment to future-proof the staff and develop capabilities

Reengaging organizational values to internalize desirable work culture.
The result? Comprehensive changes in methodology, structure, and mindsets at a 22,000 employee strong brand, one of Malaysia's largest telecom companies. It took real planning and best practices thinking to empower their employee base to perform better than ever before, and you can check out his awesome takeaways in an interview with Human Resources Online here.

Key Takeaway: Agility is crucial to the ever changing landscape of the business world, particularly in HR, so using best practices thinking to reevaluate traditional modes of thinking gives your team the flexibility to make decisions faster and reap the benefits sooner. It's not just us, a number of HR leaders have repeatedly shared the same insight as well.


6. Syukri Sudari, Chief People Officer at Affin Bank Group, on Onboarding HR Tech for Employee Happiness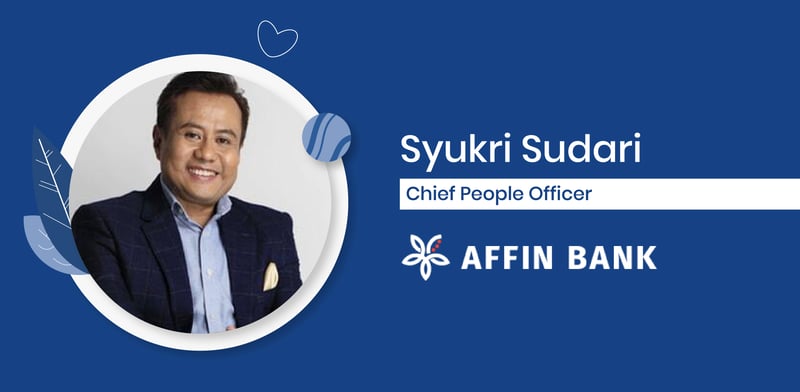 Syukri is a cutting edge HR leader in Malaysia when it comes to implementing tech driven solutions to problems. We're also happy to have him on board as a product evangelist, as him and his team at Axa Affin used Amber, our AI chatbot, to retain 78% of at-risk employees.
What makes Syukri such an influential leader is his commitment to new tech and his ability to blend soft skills with data driven insights to create positive work cultures no matter where he goes. Check out this interview for more thought leadership from him on using technology to promote adaptability in the HR sphere.

Key Takeaway: Onboarding the right tech tool, like Amber, can help HR teams be more agile and adaptable in an ever shifting environment. Most HR leaders in SEA have repeated sworn by AI in HR has a crucial tool to ensure employee happiness.
7.

Peter Law

, Business Development Director at InPartnership International on Why Digital Learning is Key



Peter, one of Malaysia's HR premiere thought leaders, has doubled down on the importance of digital learning in the time of COVID-19, and moving forward. He's been a huge part of that industry since lockdown, participating in a plethora of webinars, including a fantastic one with our CEO, Tanmaya Jain, and Syukri Sudari on bridging the mental health gap with AI, on a variety of topics. In a country like Malaysia with a growing digital economy and improving web infrastructure building a new generation of tech savvy employees and improving your own employees' skills is a great way to reap the talent rewards and drive business levers in hiring down the line.

Key Takeaways: Using digital learning as a tool to build better employees is a great way to upskill your workforce in a distributed model, as opposed to allowing their skills to stagnate and preventing them from role advancement and improved performance.
8. Dr. Sumitra Nair, VP Talent Development & Digital Entrepreneurship at Malaysia Digital Economy Corporation on Employment in COVID-19

Dr. Nair's article on the status of employment and COVID-19 related effects on job security in Malaysia is a must read for anyone interested in modern workplace developments in Malaysia. Her concrete insights into the human and financial capital effects of the pandemic, and how we will respond in 2021 and moving forward, highlight crucial trends that will enable hiring and HR progression in years to come. Her focus on aspects like teaching of digital skills to unskilled workers, online learning, government intervention, and more paint an incredibly comprehensive picture of the way job training and employment will change in Malaysia moving forward. You can't miss this one!

Key Takeaway: Understanding demographic, policy, and technological changes in the workforce post COVID-19 is a key way to springboard your organization to success as the dust settles. A recent webinar that we conducted with CHROs in India confirmed the same.
9. Vaclav Koranda, VP-HR at T-Systems Malaysia, on Not All HR Tech is Equal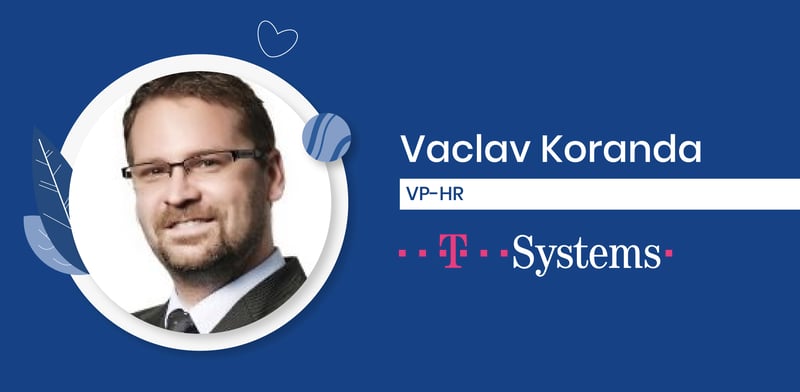 Vaclav's inputs on HR tech differ from a great deal of other leaders in that he highlights certain tools, like AI, digitalization of documents, and more as key focus areas while simultaneously poking holes in other pieces of HR tech he finds superfluous or only buzzy because of market circumstances. For example, he states that while AI is here to stay, trends like the blockchain may not reshape HR in the way due to its inability to solve key issues.
One initiative Vaclav and his team have put in place is using AI in recruiting and onboarding, ensuring the first steps of any employee in an organization are positive ones. Why will this help T Systems? Because 31% of employees quit within 90 days. Check out his deep dive interview here.

Key Takeaway: As HR tech floods the market as a result of the pandemic, it's important to differentiate between crucial tools and fluff instruments that may cost more than their impact on your bottom line.
10.

Senthiyl S.S.G.

, Director at The Arbinger Institute Singapore, on Building Better Leaders



Senthiyl S.S.G and his team The Arbinger Institute Singapore have brought a ton to the plate in terms of adapting mindsets for the modern work world. In this crisp article he highlights the characteristics of better leaders and the change in mindset from "Me" to "We" in leadership.
His focus on empathetic leadership in a trying period is crucial, as even once we return to the "New Normal" empathy will continue to be a characteristic of the best leaders. Employees deserve to be considered in decision making, and adding that layer of people-first thinking will be a key focus area for leaders moving forward.

Key Takeaway: The best leaders are willing to be challenged to change their mindsets and practice empathy in the workplace to drive engagement and employee experience.


Following these HR leaders in Singapore and Malaysia on how they've shaped trends in the HR industry in 2020 has been eye opening for us. As the world of work continues to adapt at breakneck speed in 2021, their insights will continue to shape narratives around HR and HR tech in Southeast Asia. Here's to hoping that we'll see many of these leaders back to speaking at live events in 2021 as vaccines are rolled out around the world, and in the interim make sure you follow them on LinkedIn so you can keep your finger on the pulse of HR best practices moving forward!