Employees are the
new customers

in 2023
250+ brands power their employee experience with inFeedo










Pinpoint the exact engagement drivers
Explore underlying engagement drivers, uncover trends proactively, & spot early warning signs of disengagement - all within the same dashboard.
Give your employees a friend at work that listens to them. Amber listens to their challenges and helps leaders fix experience gaps, fast.
From team-wise sentiment reports to org-wide benchmarking, empower your managers to uplift team engagement.
From turnover alerts for your top performers to real-time KPIs for your HR team, take charge of strategic employee engagement at your organisation.
Understand Your Culture Like Never Before
With her empathy, Amber breaks down communication barriers
to uncover how employees truly feel.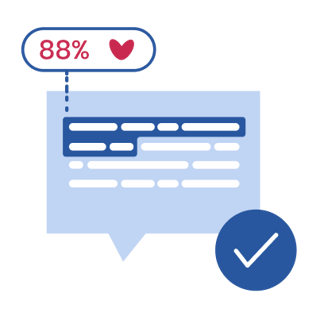 Engaged workforce
Identify the engagement drivers
Amber analyzes each and every employee response to identify what truly motivates your employees to deliver their best work. She also highlights drivers which need improvement.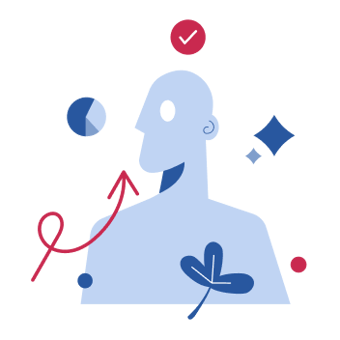 Team engagement
Improve manager effectiveness
Identify managers who are struggling to keep their teams engaged. Then give them insights from managers who are doing it well.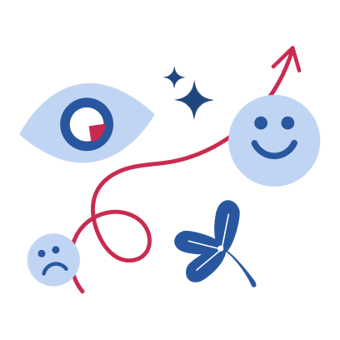 Sentiment Analysis
Know when your top performers are at-risk
With automated sentiment analysis, Amber continuously tracks employee behaviour across conversations, identifies signs of disengagement, and alerts the manager to fix the underlying issue.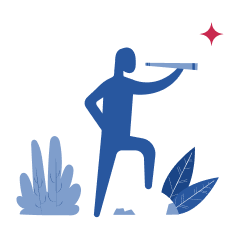 Engagement Influencers
Link engagement metrics to performance data
Augment your engagement data from Amber with performance insights and enable your HR to review your workforce at scale. Learn exactly how engaged your top performers are or how engagement influences performance and more.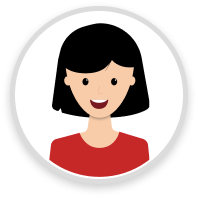 Customers call Amber their
Amber as your people analytics software
HR teams today are more advanced than ever before. That's why we making sure you have the tools you need to succeed.
Amber's AI continuously analyzes every employee response to identify the most frequently used keywords in their responses, uncover trends & present them in an easy to understand report.
In a click, Amber highlights the key pain points from your employee feedback with AI-generated smart chat summaries, making it easier for your HR to understand & act on them.
Amber's predictive analytics engine proactively identifies experience gaps based on employee responses, and suggests the best course of actions to improve employee engagement.
With Amber's powerful sentiment analysis, the AI auto-identifies the employees that you must meet and buckets them under PTM. Schedule a 1:1, or add notes to collaborate with other stakeholders to choose the next best action.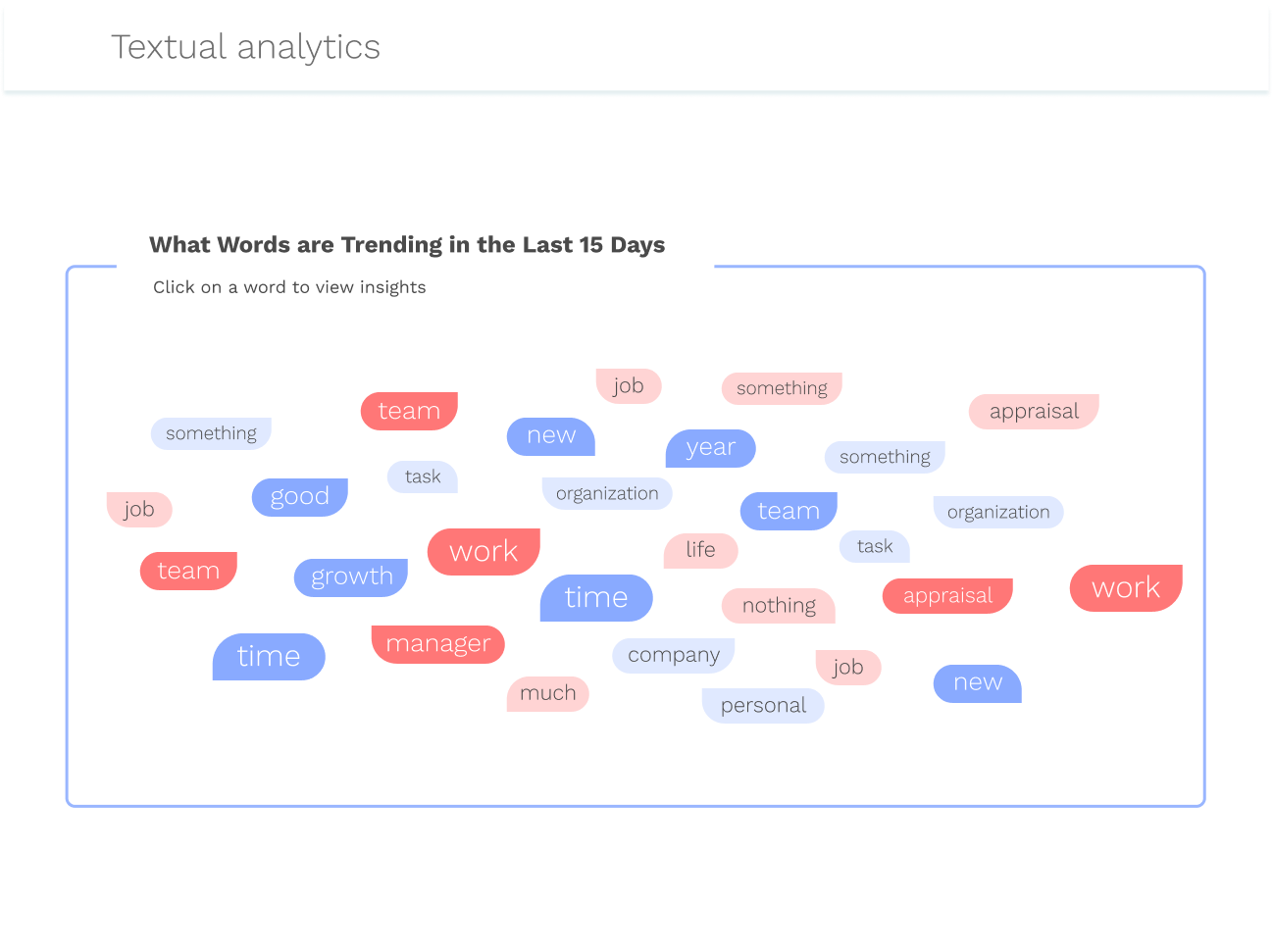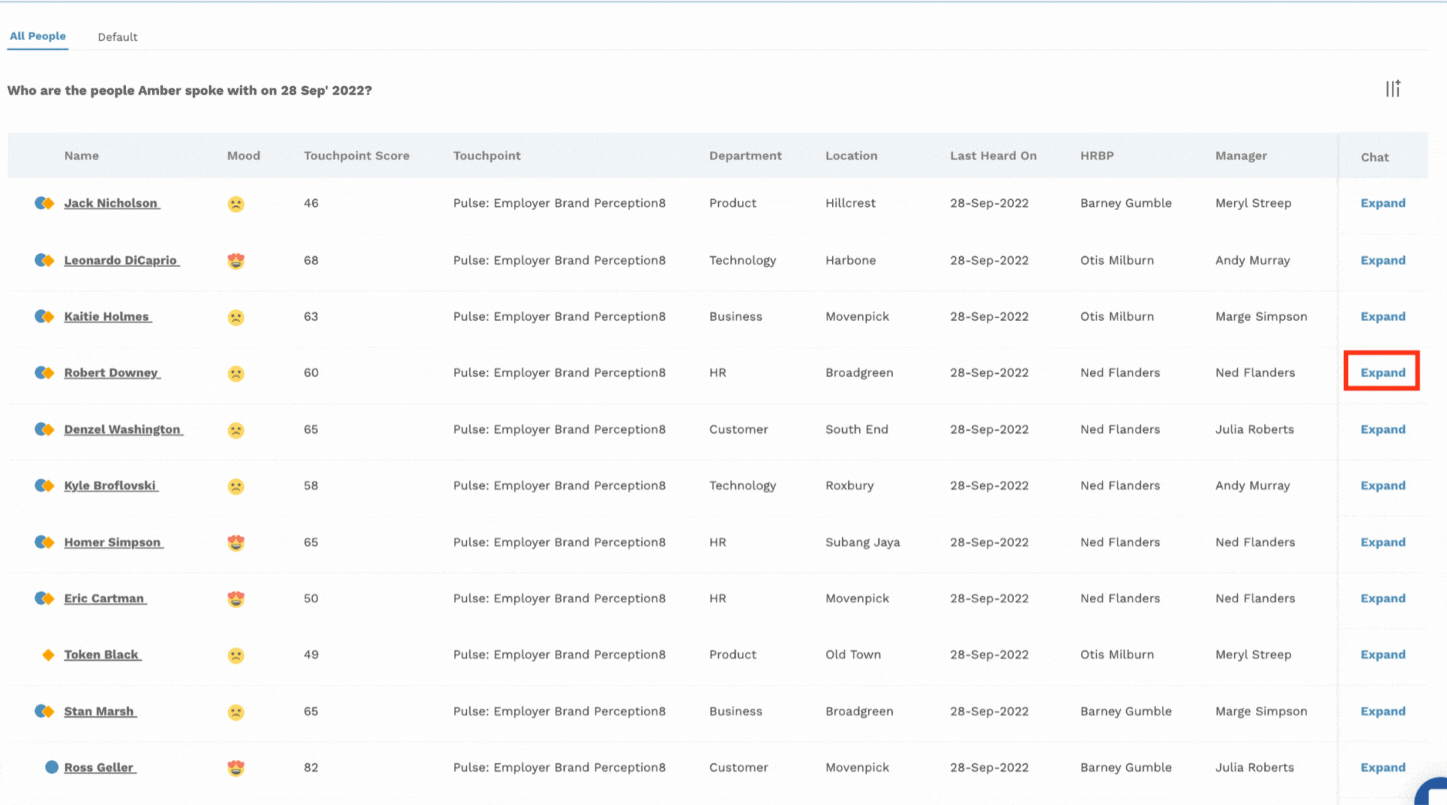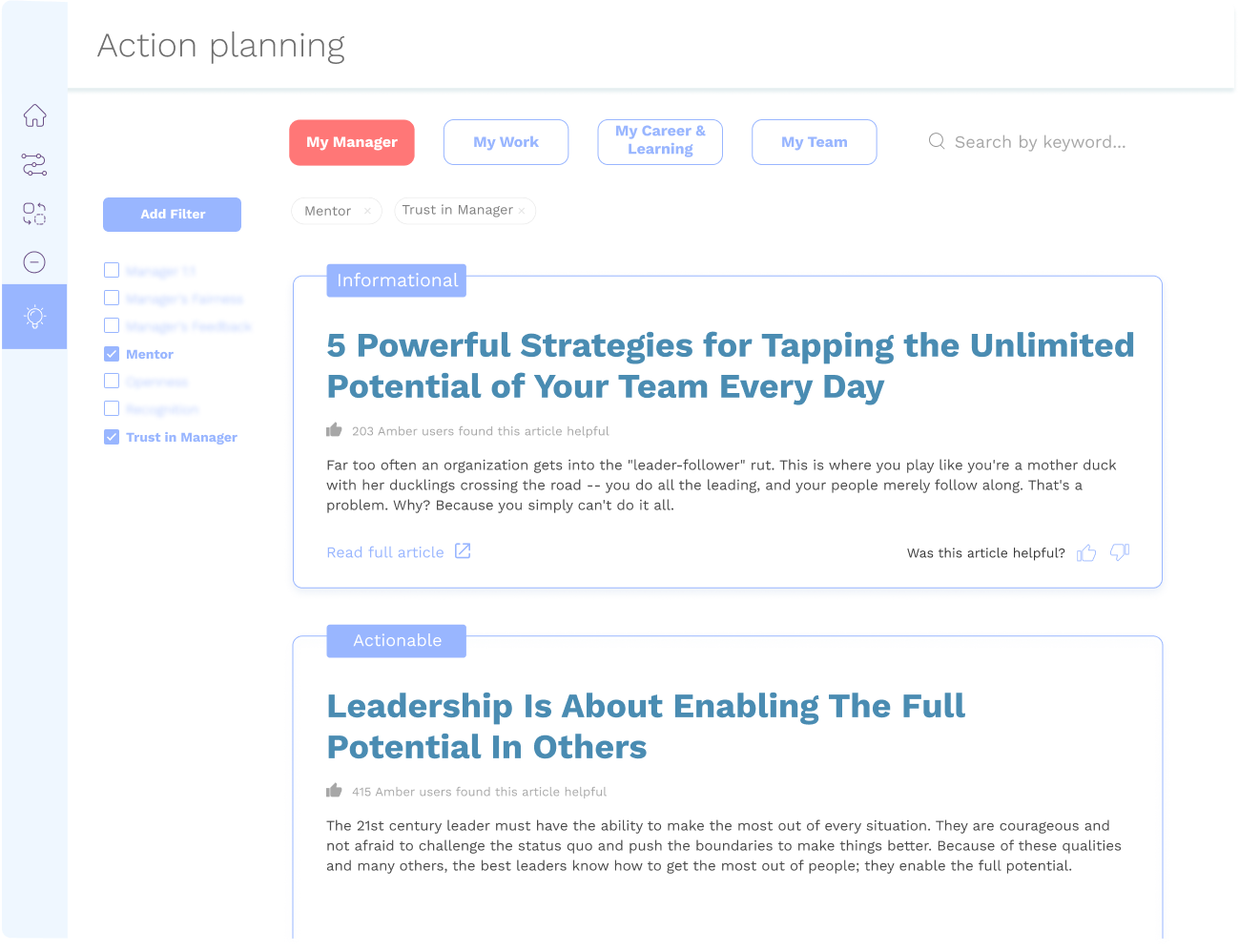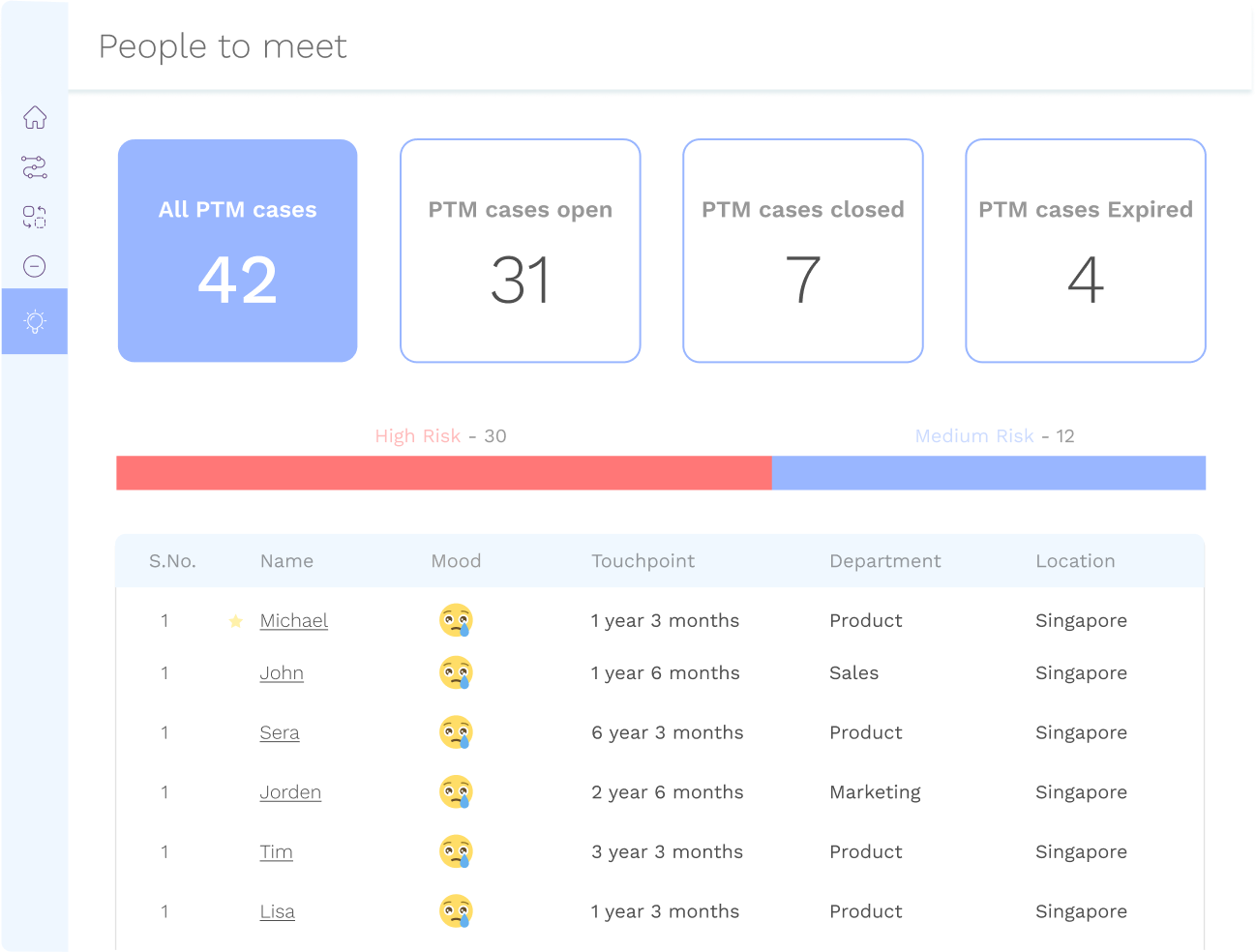 It's how strategic people leaders built their
winning culture
"40% employees think that Amber is for real. She [Amber] genuinely becomes a way of interacting at scale."
Ankur Warikoo, Founder & CEO

"Amber has personally help me counsel several people with a range of issues that they would have otherwise had no one to talk to about."
Mark Heap, CEO
"People are comfortable talking to Amber; they are comfortable sharing their thoughts and what they are going through."
Rohit Sandal, CHRO

Our customers and their employees love Amber!
We are certain you will too.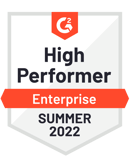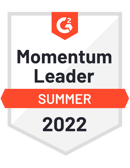 Ready to leap from
feedback

to action?
Invest in your people today. If not now, when?