Today, we'll be talking about toxic work cultures. But before we do that, remember the United Airline fiasco where a passenger was yanked from his seat to make room for airline crew members? Let me recap it for you. The airport security forced a United Airline passenger off of his seat, causing his face to hit an armrest and bleed.
He was then dragged off the aircraft at the airline's behest, all the while other passengers watched on in horror. Chief Executive Oscar Munoz's attempts to tamp down the furore only made the situation worse.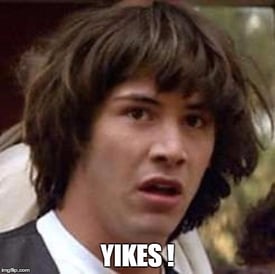 Let's take another airline crisis.
A Dallas-bound Southwest flight made an emergency landing in Philadelphia after one of its engines exploded. One passenger was killed mid-air after being pulled in half-way through the cabin window. Everyone else aboard was scared. The pilot and co-pilot were hailed as heroes for a safe landing, and Southwest CEO Gary Kelly was praised for the fast apology and condolence statement he offered via video. The airline continued to respond to the affected passengers quickly while the federal investigation into the incident continued. Southwest reportedly sent letters with personal apologies and quick compensation to passengers from Flight 1380 just a day after the emergency.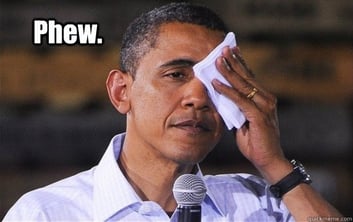 A lot of airlines overbook and passengers are asked to deboard or reschedule their flights. Similarly, commercial planes like 737 are designed to be able to fly with one of the engines disabled and it was by no means the first time a catastrophe like this has happened.
What happened next?
United's stock price tumbled and the brand image took a major hit. SW was able to proactively acknowledge the situation and deal with its customers. Southwest's heroic pilots were able to successfully land the plane and Southwest's leaders and PR team demonstrated customer empathy and acknowledged heroic effort of the pilots and staff.
Both stories were widely shared on the internet and went viral. One SW passenger famously paid $8 for in-flight WiFi to broadcast the incident live and say farewell to his friends and family. Yet, SW came out strong while United tanked.
What did we learn?
A deep analysis of United and SW highlights the difference in culture and organizational design that empowers on-ground employee behavior. SW founder Herb Kelleher is credited with instilling the idea that happy employees create happy customers, and profitability follows.
SW's core values of a "Warrior Spirit," "Servant's Heart" and "Fun-LUVing Attitude," pushes employees to embody hard work, perseverance, proactive customer service, and lighthearted fun in everything they do. Managers are encouraged to hire for attitude and train for skill.
(PS: Southwest Airlines has been profitable for 46 consecutive years.)
Do you have a detox strategy for a toxic work culture?
These facts and stories are essential for context setting before we delve into culture understanding, derailers, and detox strategy. We can change the industry, change our business context from B2C to B2B, traditional to SaaS, profit to not-for-profit, and still, the cause-and-effect exists between organisational culture and its business outcomes. The way these decisions and on-ground customer behavior impacts organisations deeply, the same works within the organisational ecosystem where similar decisions and behaviors can cause severe damage or potential EVP (Employer Value Proposition) wins.
First, you must know about organisational culture.
Let's look at the definition this first. Organisational culture is a system of shared assumptions, values, and beliefs, which governs how people behave in organisations. These shared values have a strong influence on the people in the organisation and suggest how they act and perform their jobs. It also serves as an organisational compass in turbulent times.
Every organisation develops and maintains a unique culture, which provides guidelines and boundaries for the behavior of the members of the organisation.



2 things needed to build

organisation

culture:
1. People (Leadership, mid-section, entry level, contractual workforce)

2. Org design (vision, values, norms, systems, symbols, language, assumptions, beliefs, HR-lifecycle processes)
Finally, here are my 'culture' top 5 for you:
1. No two organisation's have the same work culture. It is the culture of an organisation which makes it distinct from others
2. Organisation culture brings all the employees on a common platform. It gives them a common identity and sense of unity
3. Organisation's culture translated on-ground can instill desirable behavior and motivate employees to go over and above their call of duty
4. Culture is defined by the organisation's top layer and every organisation has sponsors that help its adoption and translation throughout
5. It's a wise HR practice to quantify culture for baselining, improvement, and understanding employee voice. Our in-house experience framework has 7 drivers including organisation culture that helps us and our customers make data-driven decisions on the fly.
Now for toxic work culture...
The secret of proactive crisis management is to identify indicators that can disrupt the culture (those few bad apples, that rogue employee, the random event at the offsite) and prevent the bad from getting worse. Organizational core values and principles play a role of a compass when hard decisions need to be taken and help HR/business leaders do course correction.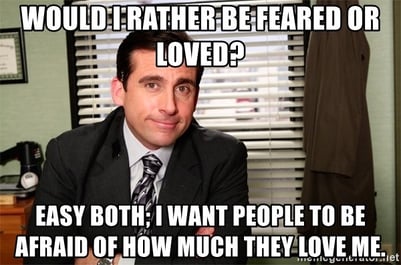 Here are my top 5 catalysts of a toxic work culture:
1. Culture fit not accounted for in CXO/leadership hiring. Demonstrating organisational values and sponsorship should be part of a leader's role and responsibilities
2. Business strategy and reward & recognition design not in sync with organisational value system. If "Spirit of Sportsmanship" is a value you stand for, you would want to have reward and recognition programs that recognizes people for collaboration and helping peers. If "Data driven decision-making" is an organizational value and business goal is to close 100 customer accounts this financial year, customer due diligence should still be part of the checklist and not go for a toss
3. Whistleblowing gone wrong sets a bad precedence that can create ripples within an organisation. Harassment at work, toxic sub-cultures in teams, leaders behavior should be on every HR leader's culture hygiene items
4. Low diversity in the organization and leadership team is a latent culture red flag with implications on decision-making, engagement on-ground, and organizational performance (In October 2017, a Securities and Exchange Board of India (Sebi) panel recommended inclusion of at least one "independent" woman director at all listed companies)
5. External/internal communication gone wrong. A badly crafted email on sensitive subjects (appraisals, harassment, FY strategy, and so on) can confuse or upset the recipients. At inFeedo, we follow 5 communication guidelines that govern all HR and mass mailers to customers and inFolks:
Crisp

Quirky

Fearless

Brutally honest

Business 2 Human
Paired with values like Challenge with Empathy and Embracing Change, these guidelines work well for us. It's always good to have these guidelines marry your values to avoid the aforementioned confusion.
Dilbert's 2 cents before I go.

PS: It's not that hard :) In the next segment, I'll pick up from here to discuss strategies to create an effective culture detox for your organisation and best practices to set you on a path to better culture assimilation, higher engagement, better organisational outcomes and keep a toxic work culture at bay.