If we were to go back by a decade or so, mental health was THE elephant in the room - both boardrooms as well as living rooms. People chose to not talk about it, and even if they did, the listeners often did not know what to do about it! But over time, through reinforced awareness and mainstream coverage, people have started warming up to such conversations.
Thankfully technology and business' perspective towards mental health has evolved too. HR being the business arm that advocates and upholds employee welfare has been a key catalyst for this evolution. And in the wake of the current crisis, safeguarding employee mental health has become one of the top priorities for HR.
For the most recent edition of our HR leaders Connect series, we featured prominent HR leaders across South-East Asia to discuss how to Bridge the Employee Mental Health Gap with AI and Analytics.
Peter Law, HR and OD strategist, Career and executive coach at Shaping Future Leaders moderated a panel made up of Rudy Manik, Chief HR Officer, FWD Insurance, Indonesia, Tanmaya Jain, Founder and CEO, inFeedo, and Syukri Sudari, Chief People Officer, AXA Affin Insurance, Malaysia.
WATCH THE FULL SESSION HERE:
Here are our 8 key takeaways from the session:
1. Your Employees' Happiness is the Key Keeping Them Productive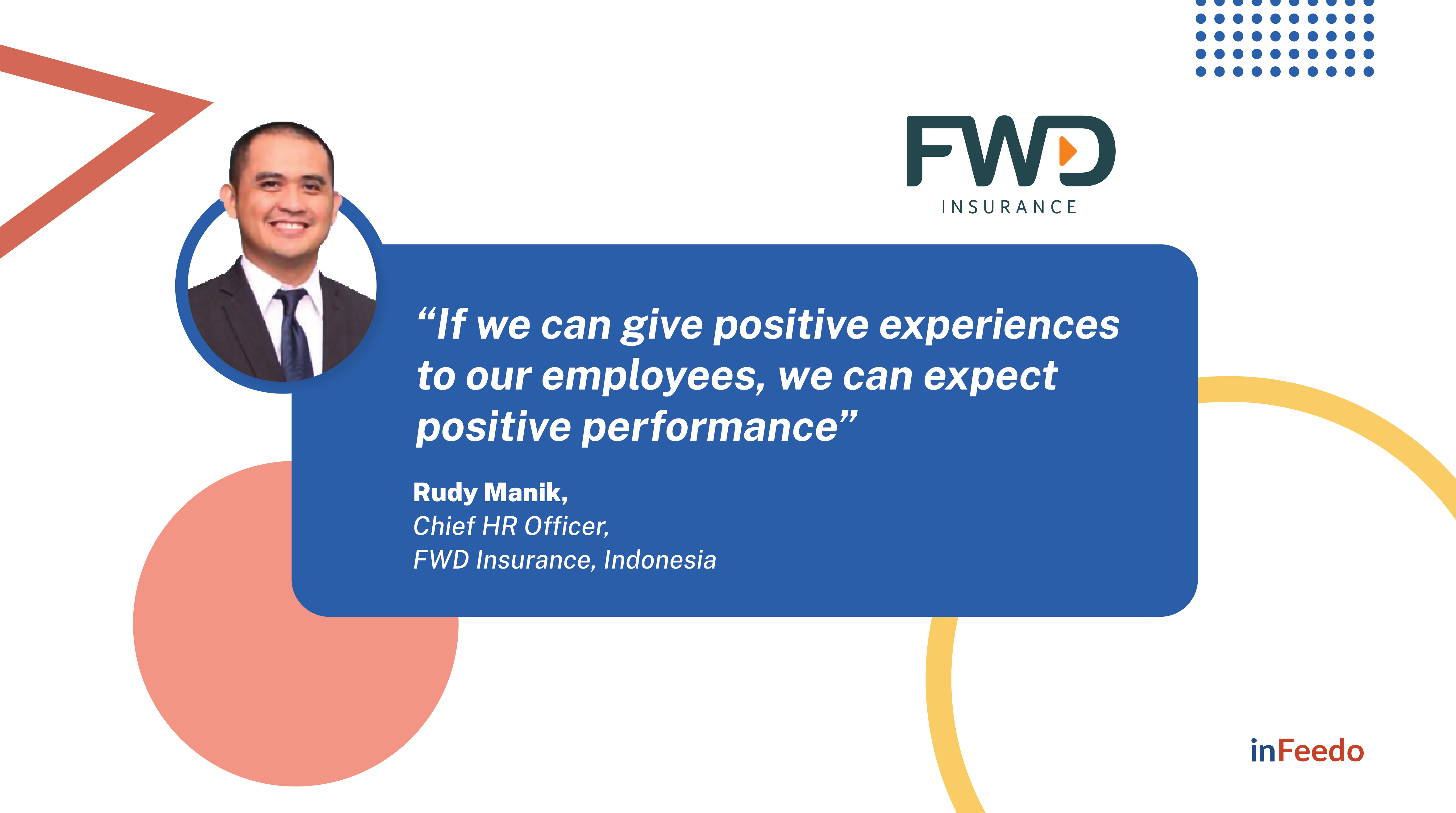 There are many studies showing a positive correlation between employee emotions and job performance. Every day, employees face situations that have both positive and negative effects on their mental wellbeing. The question companies need to address is how they can detect and minimize the negatives and nurture the positives. "If we can give positive experiences to our employees, we can expect positive performance," said Rudy Manik, Chief HR Officer at FWD Insurance, Indonesia.
2. Practice Empathy Top-Down, Bottom-Up, Across Hierarchies
It is important for people to feel valued and understood. having an empathetic approach towards employee mental health is important. While it has always been so, it is even more important in the current context where physical distance has created unprecedented communication barriers. In the absence of physical interactions, understanding emotions becomes even more challenging. Optimal use of technology can help us to bridge the gap.
3. Give Your Employees Control to Combat High Stress & Anxiety at Work
One major cause of mental health issues in the workplace is the perceived lack of control employees face. While decisions do generally come from leadership, ensuring your employees buy in and feel consulted in the decision making process is key. "From 'I control what happens to me', we have moved to' the world controls what happens to me'," added Tanmaya Jain, CEO & Founder at inFeedo. Having regular and rigorous pulse checks across the organization becomes critical.
4. Remove the Mental Health Stigma & Open Dialogue to Build Trust
Even though we have made progress there is still a fair share of the stigma attached to talking about mental health. Many people don't feel comfortable bringing their personal issues to their managers and leaders. AI enabled tools like Amber is used to bridge this gap by opening conversations in real time and building trust with the employees. The information collected is protected and shared with select members post approval sought from the employees.
5. Make "How are You?" More than a Question to Your Employees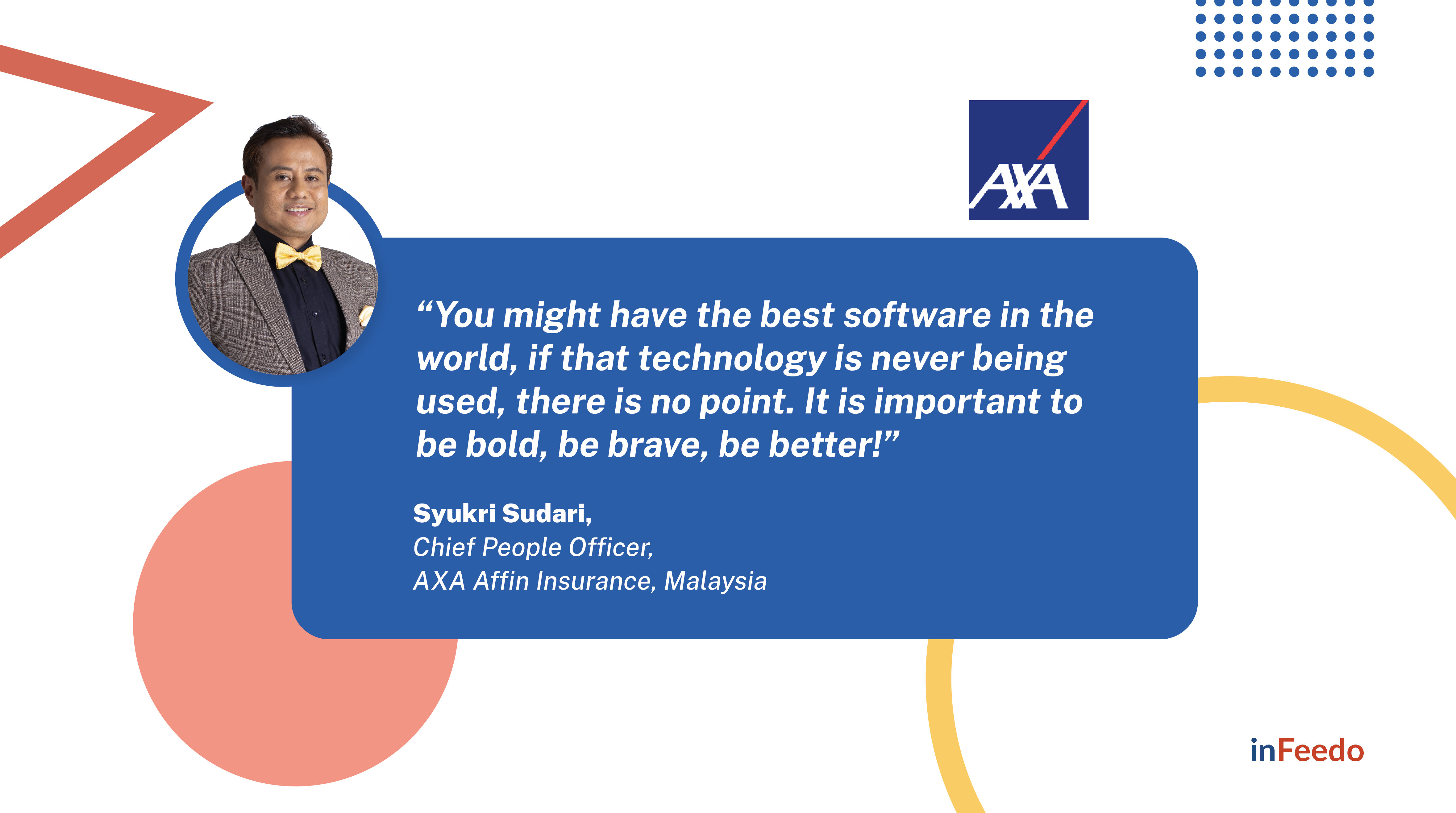 "At AXA Affin GI, 'how are you?' is a breakthrough. I have often seen people breakdown when asked this question", said Syukri, Chief People Officer at AXA Affin GI. It is important for HR to bring a human touch to by reaching out and developing a rapport with the employees, but at scale it may be infeasible. This is where technology can step in and simplify. "Using a product like Amber has done the same in our case," Syruki added. Building a comprehensive virtual mental wellness ecosystem with different human and technological touchpoints is crucial.
6. Back Up AI in HR with ROI
ROI is a crucial part of any business decision, so when new tech emerges it's important to first analyze the financials of the product. "We can start by listing the cost and benefits involved," said Rudy. However, ROI depends largely on the adoption rate of the end-user, meaning HR must make concentrated efforts to boost adoption to fully utilize any technology. As Syukri said, "You might have the best software in the world, if that technology is never being used, there is no point. It is important to be bold, be brave, be better."
7. Encourage Outside the Box Thinking Always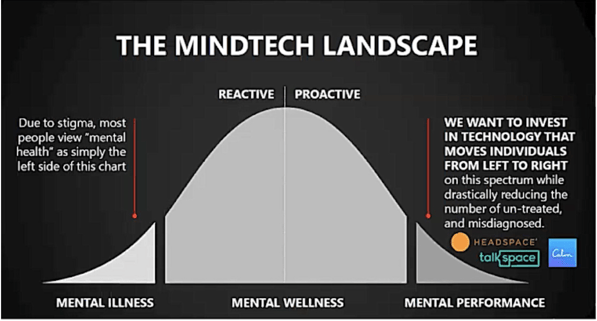 Building mental immunity at work needs to be looked at from a proactive rather than reactive perspective to harness creativity and ensure employees feel safe taking smart risks. As Tanmaya explained, "In the mindtech landscape, most of the organizations are on the left side. They follow a reactive approach to this challenge, which is often late in addressing the core issue. What we need is a more proactive approach and thus the focus should shift to the right side."
8. Build Faith in the Human Touch Through AI and Analytics
As leaders, it is important to understand the why before the how. In terms of employee mental health we need to understand that the average current ratio of HRBP per employee is 1:300, an impossible ratio when it comes to building a positive culture through personalized reach outs. AI and analytics help you by zeroing in on specific topics to talk about instead of macro forms that are generic in nature. These help business leaders build a single source of employee sentiment and apply data-driven empathy at scale and in real-time.
It was a pleasure hosting such a power packed panel, and we're happy to bring you these insights in a time where mental health in the workplace is on the front of everyones' minds.
Big shoutout to Peter Law for moderating this session and making this an amazing learning experience for us all.
Implement these key takeaways and you're well on your way to fostering an employee-first culture at your organization.
WATCH THE FULL SESSION HERE: