Technology will change the way we think, breathe, smell…' If one were to summarise this ongoing media frenzy around digital technology, this image would be fitting.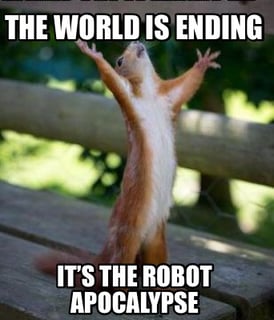 As dramatic as that sounds and what may read like an on-going revolution has in fact birthed a few schools of thought for effectively adopting newer technology in organizations.
Most interestingly, we see this in what Josh Bersin calls "a hot space for everyone": the employee experience market. And this is not surprising since over the last few years, there has been a spike in importance given to internal culture and employee perception. Both Forbes and Businessolver confirms 93% employees are more likely to stay with an empathetic employer — something 91% of CEOs are noting as empathy being directly linked to financial performance.
No longer just an HR KRA, leaders across across the world are onboarding technology to help them personalize employee engagement.
If that's your objective too, you need 3 things to adopt an HR tech mindset as we move towards the Future of Work.
1. Start small to remove your HRtech mind block
With Gartner sounding the death knell for traditional engagement surveys and disengagement compounding to a $600 billion problem, a predominant approach for HR leaders has been as global speaker Jason Averbrook at TechHR'18 put it:
"For the first time ever, employees have better applications than what we give them to work with. And we in HR don't have a "Digital Strategy". Digital and technology these are two completely different things — digital is what we are trying to reimagine business results; technology is simply the how."

1. But readiness is still a serious issue.


Despite the overall green signal for HRtech adoption, Deloitte's Human Capital Trends Report states otherwise. 71% companies want to prioritize technologies like people analytics for a deeper understanding of employee issues and actionable insights, but the transition has been slow.

2. If your employees are already using tech, why aren't you?
Start small the same way the HR technology industry did, which was founded on the idea that certain manual and labor intensive processes like payroll need to be automated.
Taking a leaf out of the same principle:
3. Identify the area that requires your immediate attention:
If not payroll, measuring employee sentiment that impacts culture is your goal, it's clear that traditional survey models won't work with the current workforce demanding a more personalized approach. Artificial Intelligence (AI) enabled and people analytics tools can help you cover timely, contextual, and frequent touchpoints, besides being easy to use and integratable with your HRMS.

4. Don't let the data volume intimidate you:
Thankfully, the marketplace is now replete with real-time analytics and recommendation engines which can easily convert large volumes of valuable data into actionable insights. This leaves you with enough time to focus on understanding how employees are feeling at regular intervals and build people strategies preemptively. A predictive analytics powered dashboard can help you:
track critical metrics around disengagement


provide qualitative insights around key employee experiences


analyze trends


prioritize your initiatives and actions accordingly


2. Put yourself in the user's shoe with design thinking
A recent Harvard Business Review article conducted a 7-year study with 50 projects across industries that cited the importance of design thinking to accelerate technology adoption and get it first-time right.
Cutting-edge systems may read great on paper, but the first question to ask, even before assessing your IT infrastructure, during the selection process is: Who is the user? Be it the employee or HRBP, new technology should not frustrate but instead be easy, intuitive, and simpler to use than the legacy systems its replacing.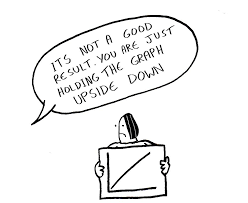 In an interview with HR Dive, Kathryn Segovia, Head of Learning and Experience Design at Stanford's d.school, recommends using design thinking principles to understand the emotions behind the experience of using a product or tool. This not only applies to tech adoption but also towards iterating on and designing better employee experiences at the workplace.

Proactively demonstrate tech feasibility across the organization.
This can be done in 3 simple ways:
1. Understand your user's needs:
73% employees surveyed by PwC felt they knew what systems can help their productivity at work, but top management selected different tools. To avoid this miscommunication, Segovia suggests organizations should reach out to both current and former employees to understand reactions towards technology, create a journey map, and empathize with the problem statements at every step.
2. Establish a focus group:
Based on the data collected from above and the user-type, you can build a small focus group to deep dive into user behavior and draw inferences about their needs. With time, this will not only reveal hidden user needs that have not been expressed but also biases when it comes to using technology and its effect on human behaviour.

3. Iterate before rollout:
As author Bill Burnett puts it, constant iterations on solutions can solidify your "failure immunity". Using the 'test-and-repeat' technique will also allow free flow of creativity to work on the problem areas identified and check which solution allows most flexibility for the user.
Within a defined span of time, you will have enough insights on user experiences to convince both the leadership team and employees which will, in turn, expedite the adoption process.
3. And finally, establish balanced dependencies on technology
At the beginning of this article, we highlighted a certain narrative the media predominantly takes to establish #FOMO for not jumping onto the digital transformation bandwagon.
Let's make one thing clear.

You drive HRtech, HRtech does not drive you.
Based on the data collected from your focus groups, it will be easy to establish to what extent technology can enable org-wide functions to reach a specific business outcome. The same PWC survey cites about 45% of employees prefer 1:1 interactions when it comes to queries for HR, solving difficult problems, performance reviews and so on.
If we are to look at this from the perspective of adopting employee engagement tools, it's important to clarify the following within relevant teams:
While technologies like people analytics and AI continue to be a boon in the employee experience space for equipping HR with actionable data, this can only provide the clarity required to understand individual and overall sentiment and grievances. The human touch is irreplaceable and instrumental in designing and delivering these experiences in the organisation


Insights gleaned can provide a more accurate picture to identify points of stress in employee tenure. Analyzing these pain points will help identify and address factors leading to employee disengagement, dissatisfaction, and ultimately attrition that results in high turnover costs and decreases the organization's annual rate of growth
More often than not, the solution is right there under our noses. With the right tools, HR can dedicate their time to drive people strategy and focus their resources in the right places proactively. That ultimately is and should be the purpose of the technology you adopt.