Loved and trusted by 250+ organisations and 700,000+ employees








Why use an employee experience platform?
It's how you win employee's trust with a well-crafted EX strategy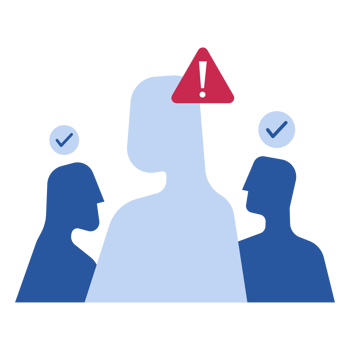 Uncover EX gaps
Reduce attrition
Reduce attrition with an EX platform by improving drivers that are disengaging your employees and causing discord within the organisation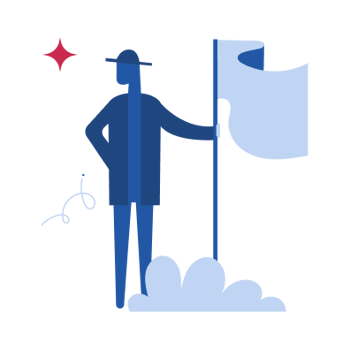 Employee Feedback
Supercharge employee engagement
Organise the flow of feedback in the organisation and give employees a platform to express their voices authentically, without any roadblocks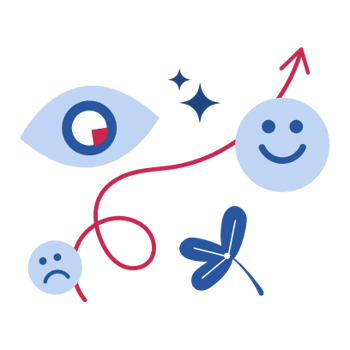 Sentiment Analysis
Equip yourself with people analytics
Use people analytics to find disengaged employees and areas of improvement in your organisation that might be causing discontent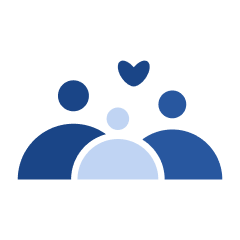 Smart nudges
Improve employer branding
Improve your brand with the help of a strong EX platform - your employees will want to refer more people to your organisation and spread the good word around
More than just an AI bot
Amber is your

Chief
Officer
Amber combines the power of conversational-AI, an in-house NLP engine and machine learning to understand intent, respond with empathy, remember the entire conversation history, run sentiment analysis, uncover turnover indicators, trigger alerts and more.
Build a winning culture in your organisation with Amber
Let Amber manage end-to-end EX, so you can focus on strategy and implementation
360° tracking for employee's lifecycle
Drive continuous listening at scale with 360° tracking of an employee's experience right from hiring, to onboarding, and till their exit.
Keep employee morale high at all times by leveraging Amber's AI-assisted action repository, and choose the best course of action
Identify disengaged or employees at risk of leaving in real-time, and drive prompt action with Amber to retain them
Get instant alerts whenever an employee shares sensitive feedback consisting of keywords that requires immediate attention (words of profanity or danger)
Keep a close tab on your top talent's engagement levels and take corrective action with insights provided through Amber's AI-generated suggestions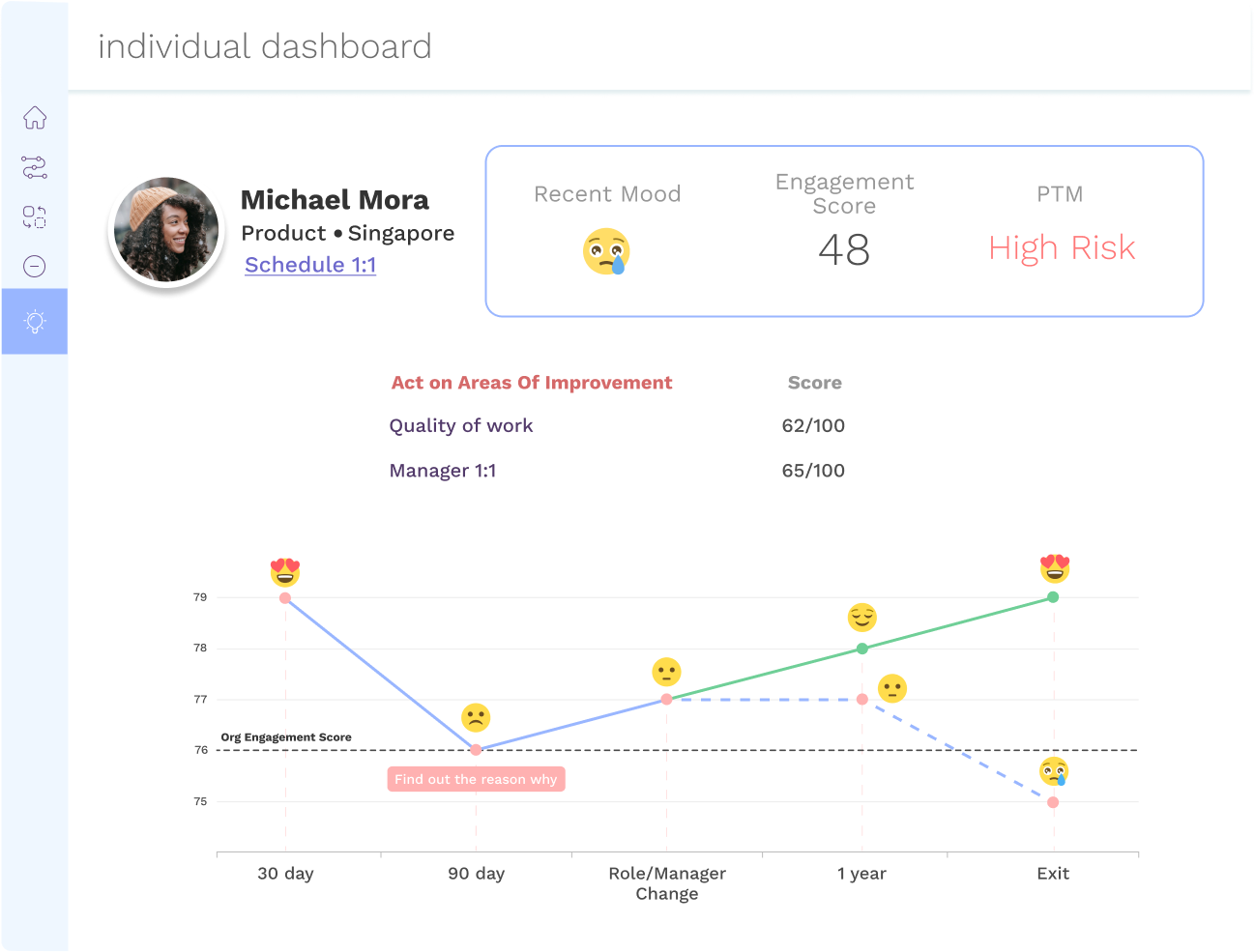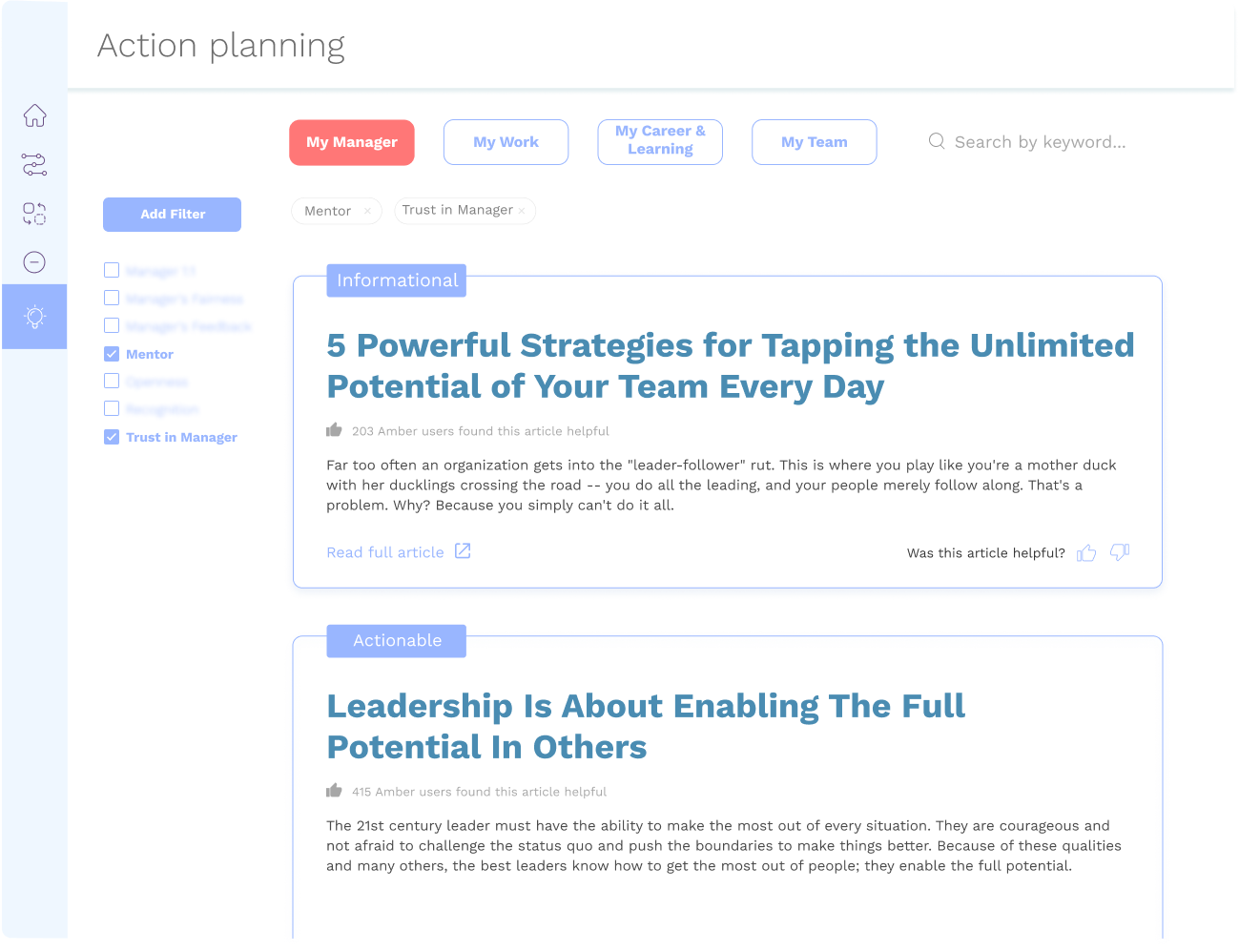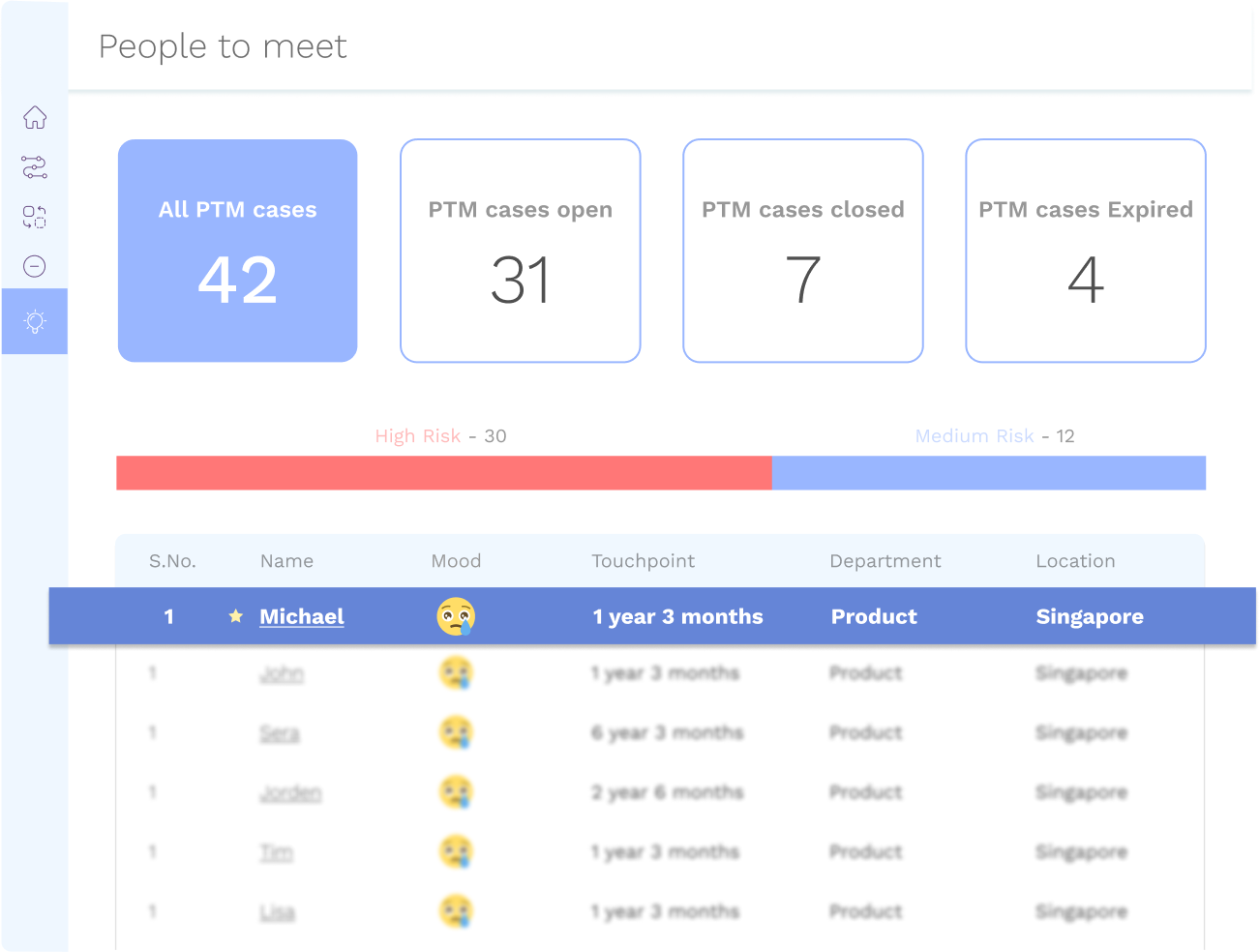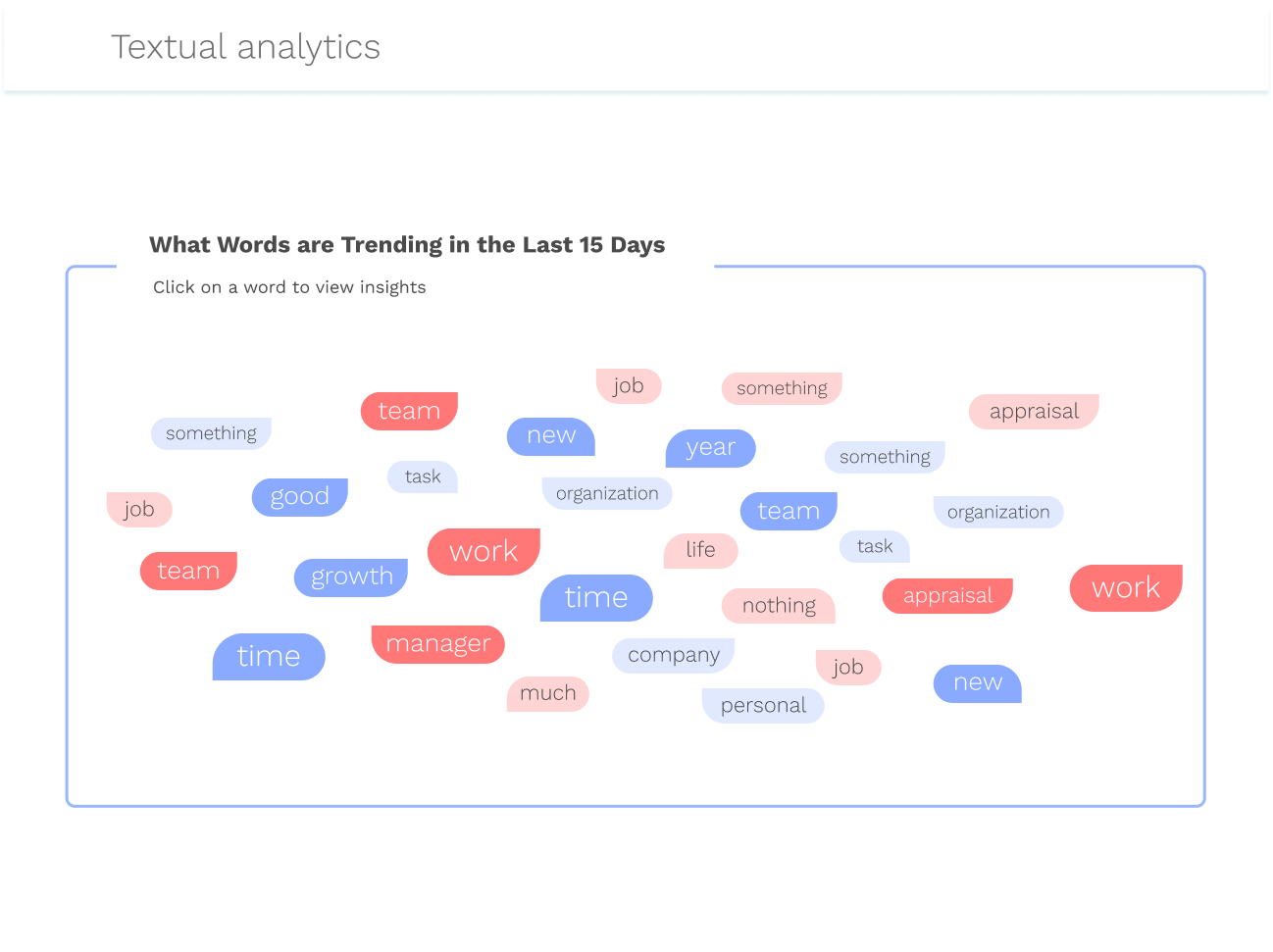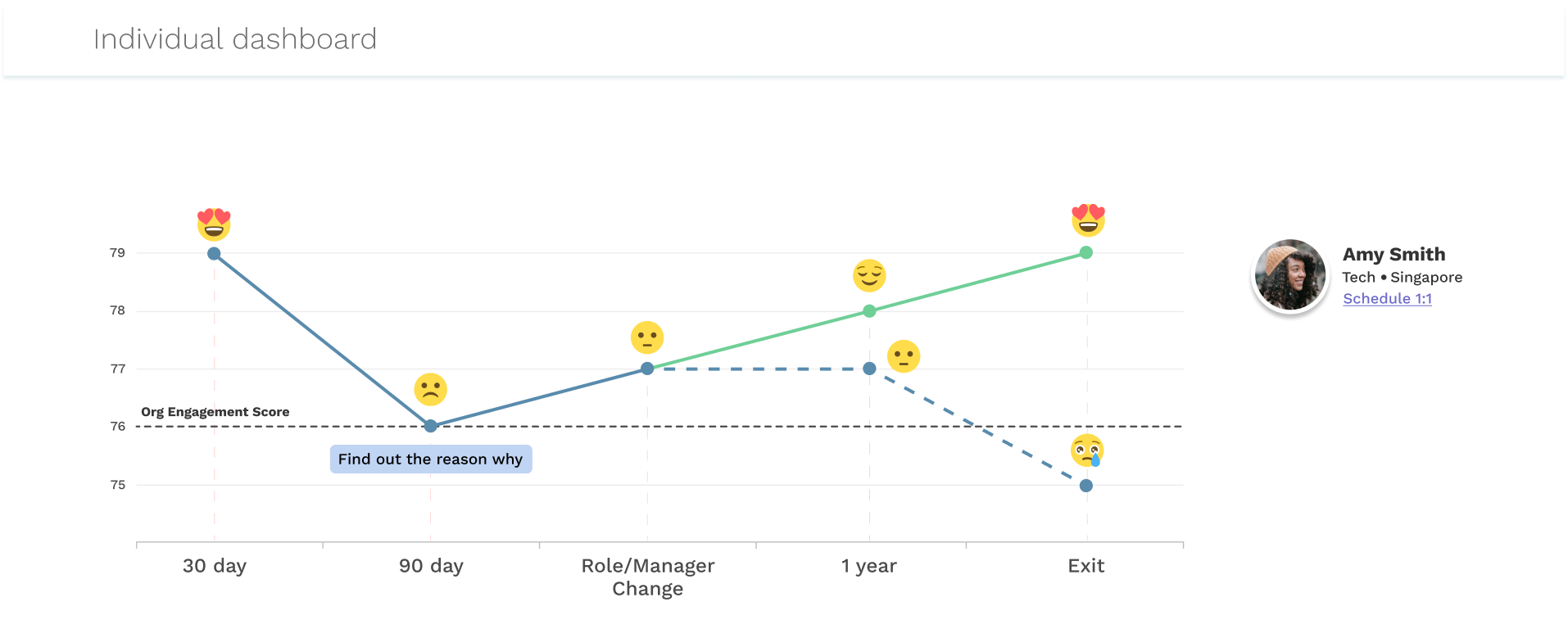 It's how strategic people leaders built their
winning culture
"40% employees think that Amber is for real. She [Amber] genuinely becomes a way of interacting at scale."
Ankur Warikoo, Founder & CEO

"Amber has personally help me counsel several people with a range of issues that they would have otherwise had no one to talk to about."
Mark Heap, CEO
"People are comfortable talking to Amber; they are comfortable sharing their thoughts and what they are going through."
Rohit Sandal, CHRO

Our customers and their employees love Amber!
We are certain you will too.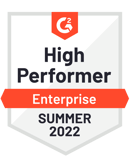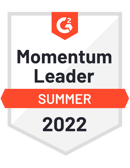 You're 1 click away from 5-star
Glassdoor reviews of your eX
Invest in your people today. If not now, when?