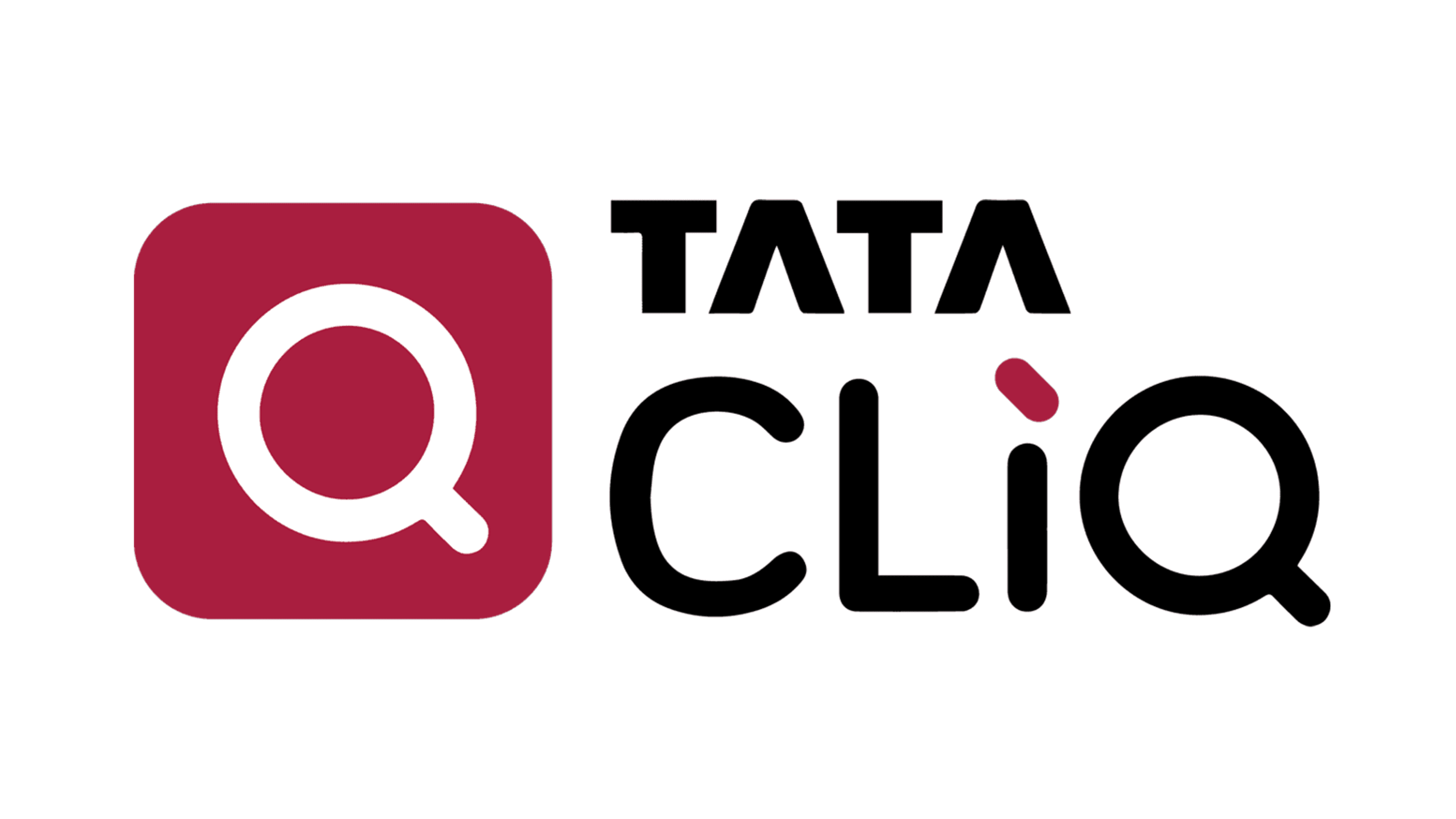 Meet Amber
your C
hief Listening Officer
Amber brings together the power of conversational-AI & a native NLP engine, to have intelligent conversations with your people from their first interview to offboarding.
You may see your workforce as happy, engaged & charged.
Slide right to uncover the true picture
In reality, they could be sad, disengaged, & burnt-out.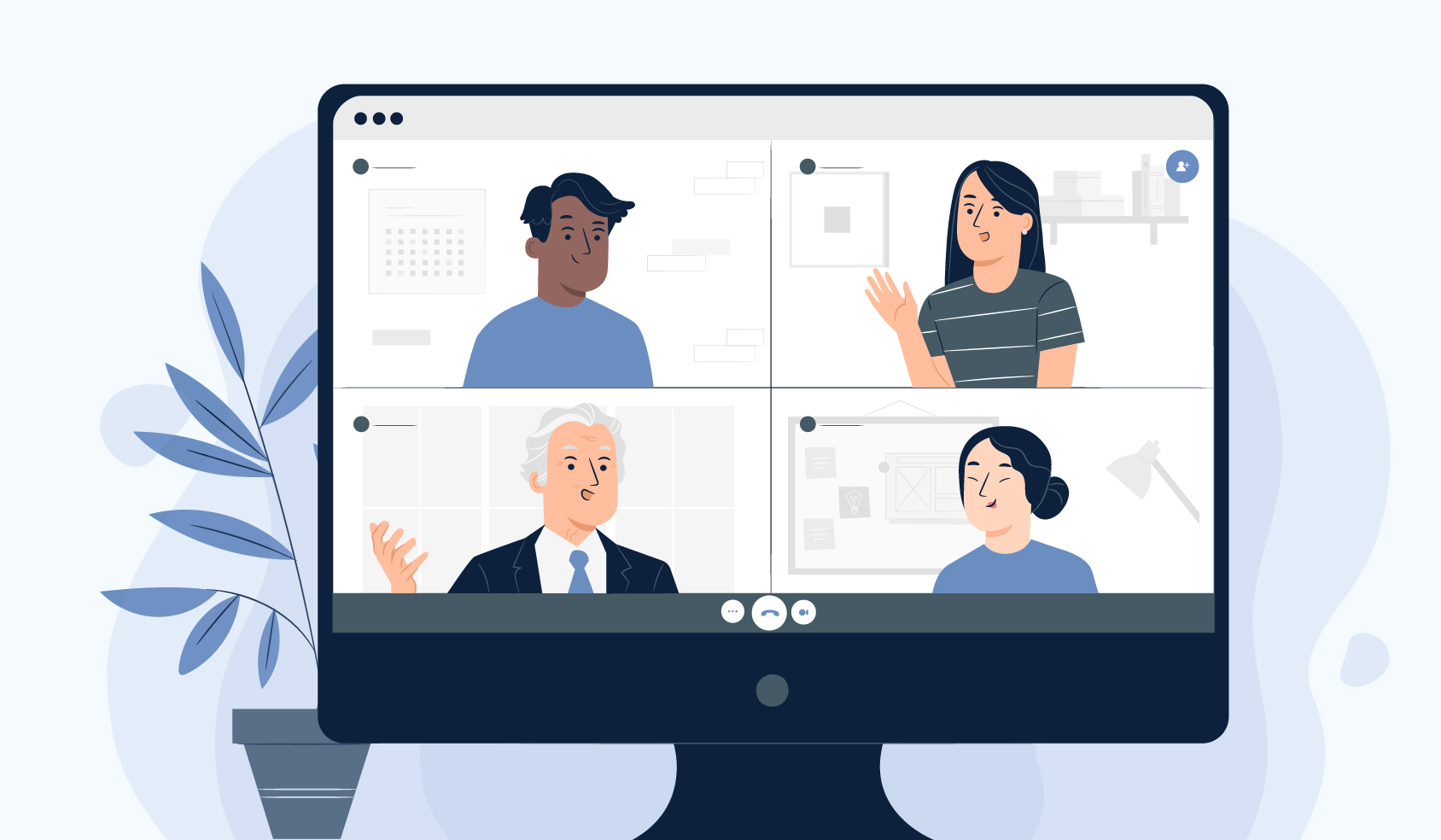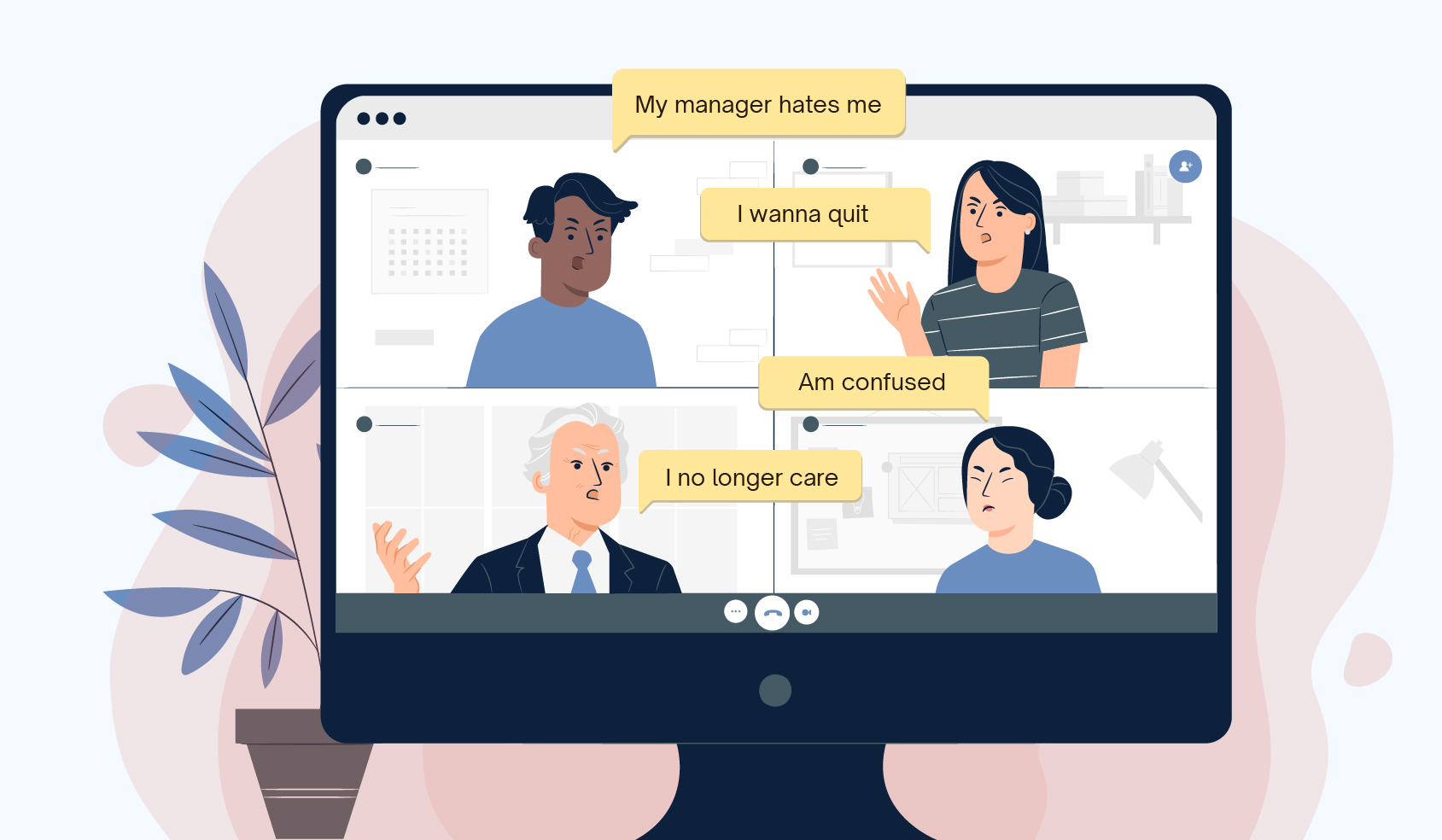 By having natural & empathetic conversations at scale, Amber creates a safe space for your people to share candid feedback which helps people leaders to track engagement & close experience gaps, in real-time.
Amber's there for
your people

at every step
Backed by people science & AI, Amber collects actionable feedback across all critical milestones in their lifecycle.
Increase your offer acceptance rate by leveraging real-time insights on your candidate experience, powered by intelligent conversations Amber has with your hiring pipeline.
Set up your new hires for a successful & long tenure. Close the gaps in your onboarding journey with AI-driven insights.
Continuously engage your employees with automated reach outs from Amber. Amber triggers intelligent conversations during key milestones such as, 30, 60, 90 day, manager change, performance review etc.
Know the answer to the single most important question for your people strategy, "how likely are your people to recommend your company as a place to work?".
Without writing a single line of code, start your employee listening journey with 17+ ready-to-use pulse templates.
Know exactly why your people are leaving by inspiring honest & actionable feedback from your departing employees.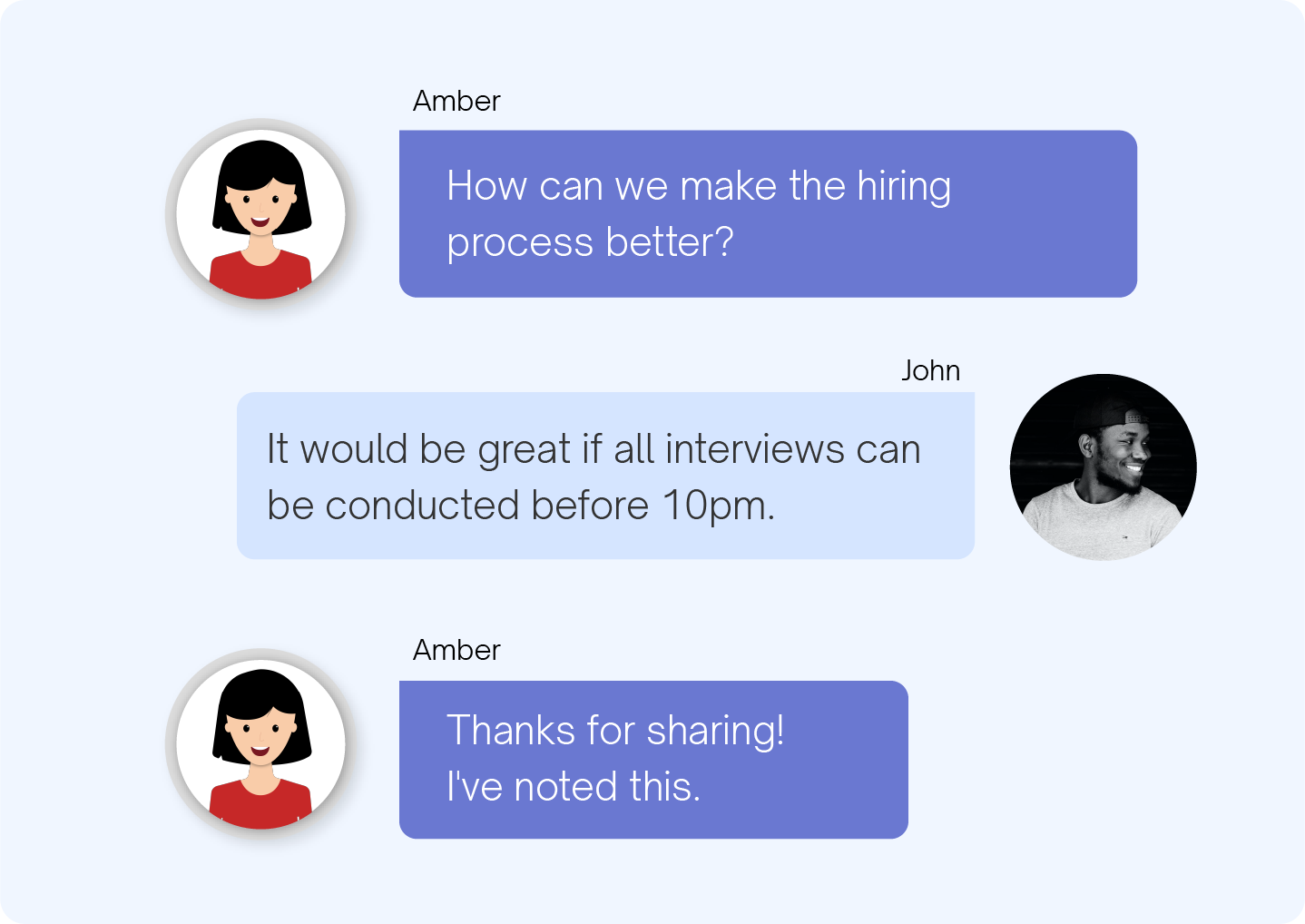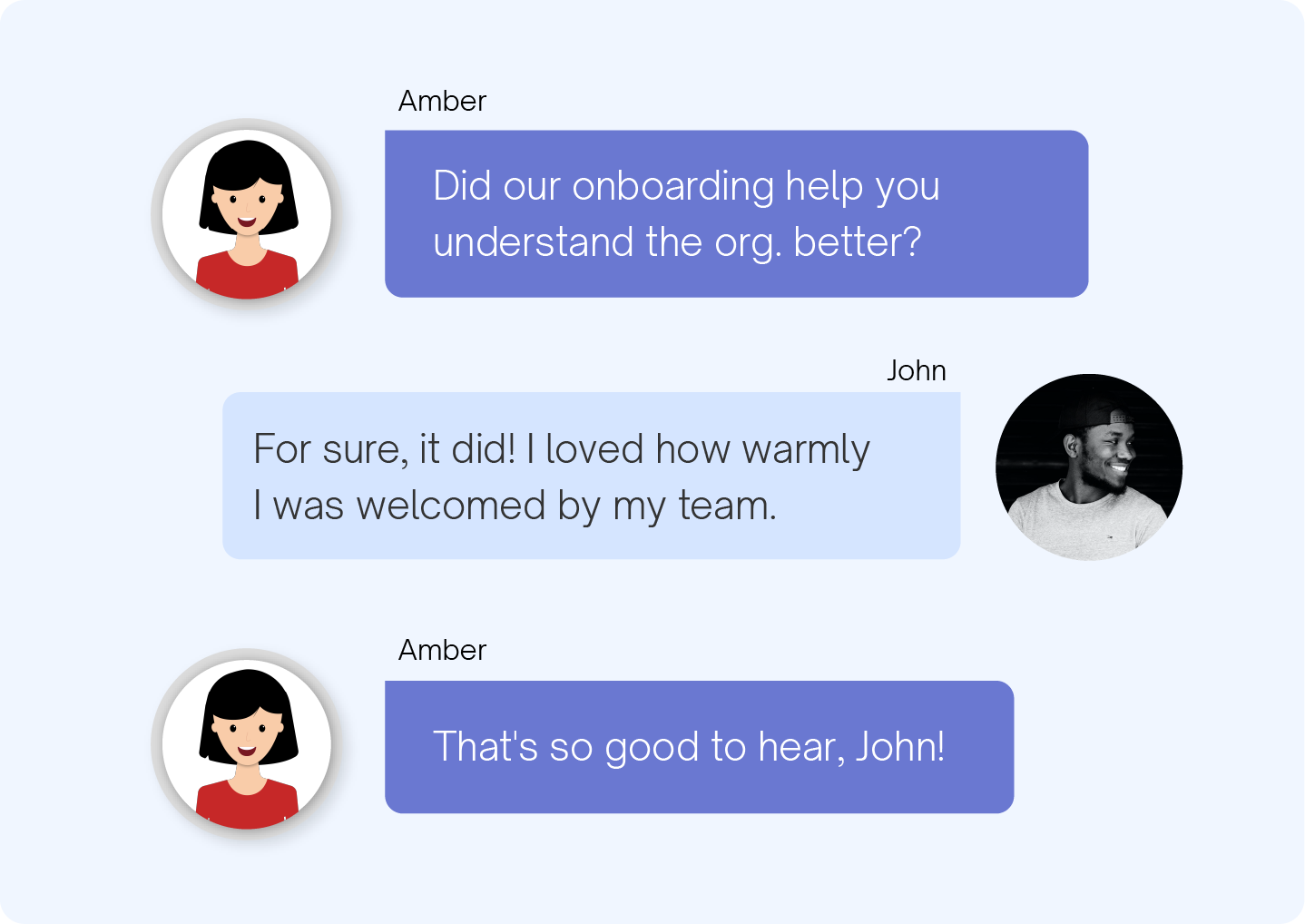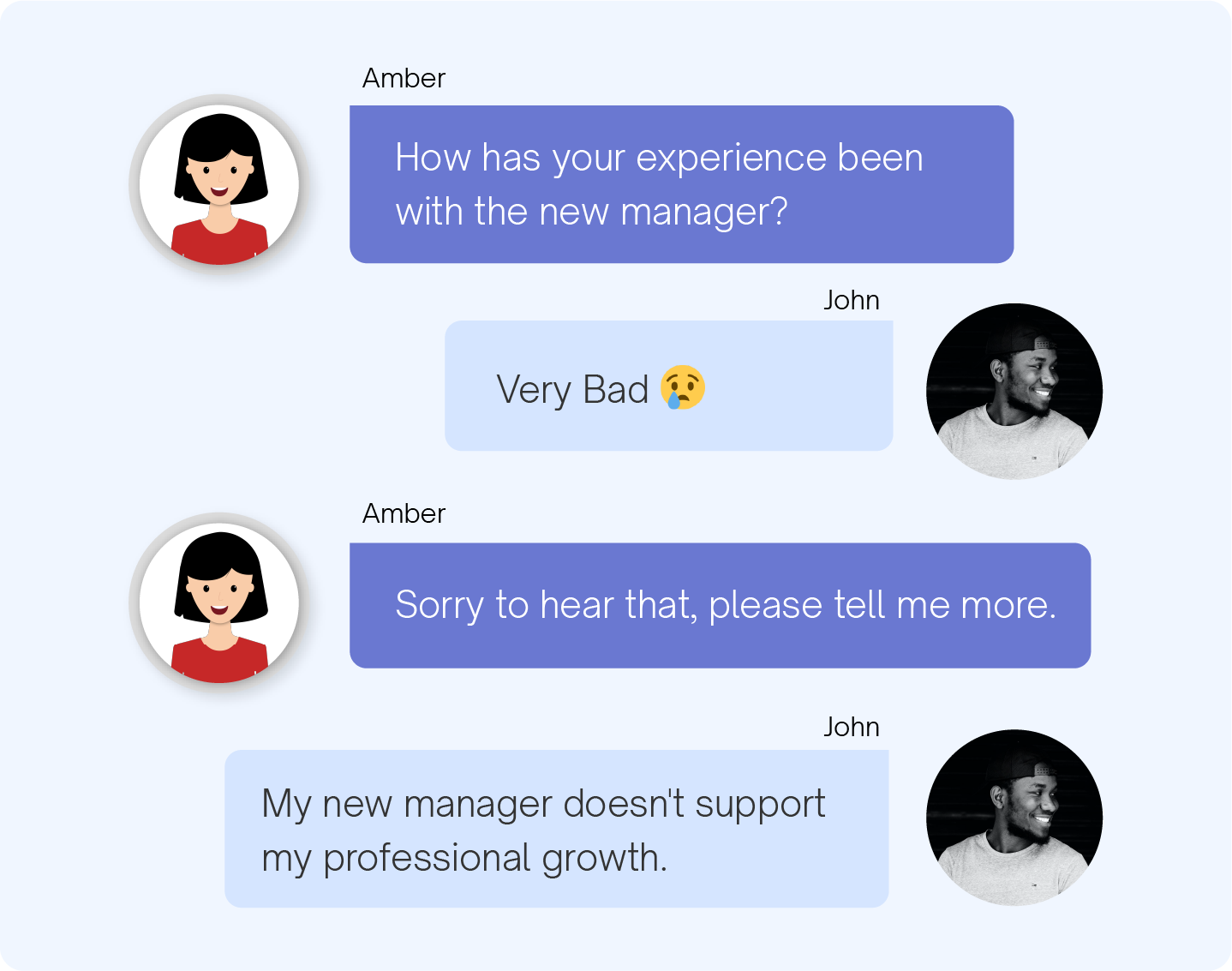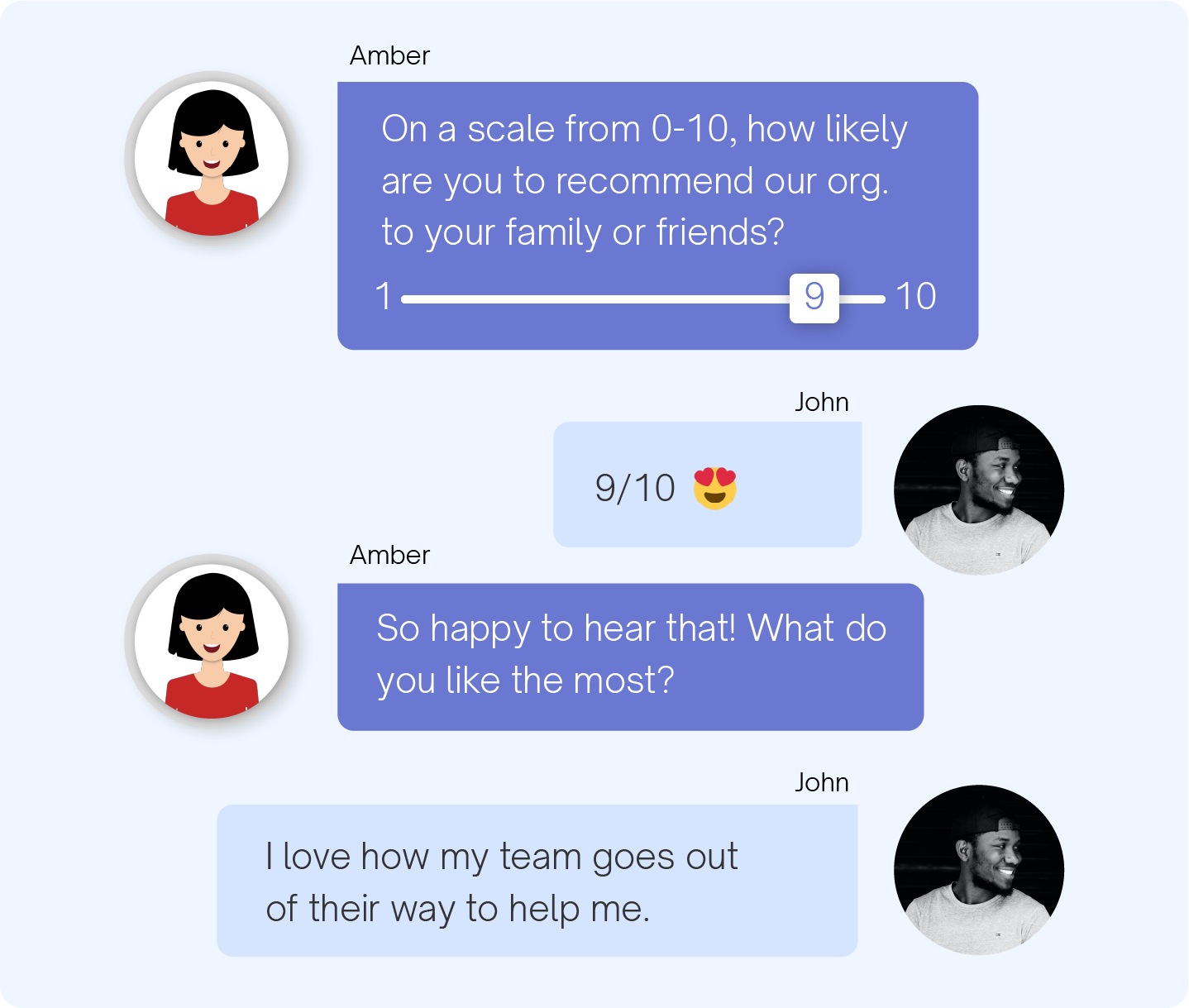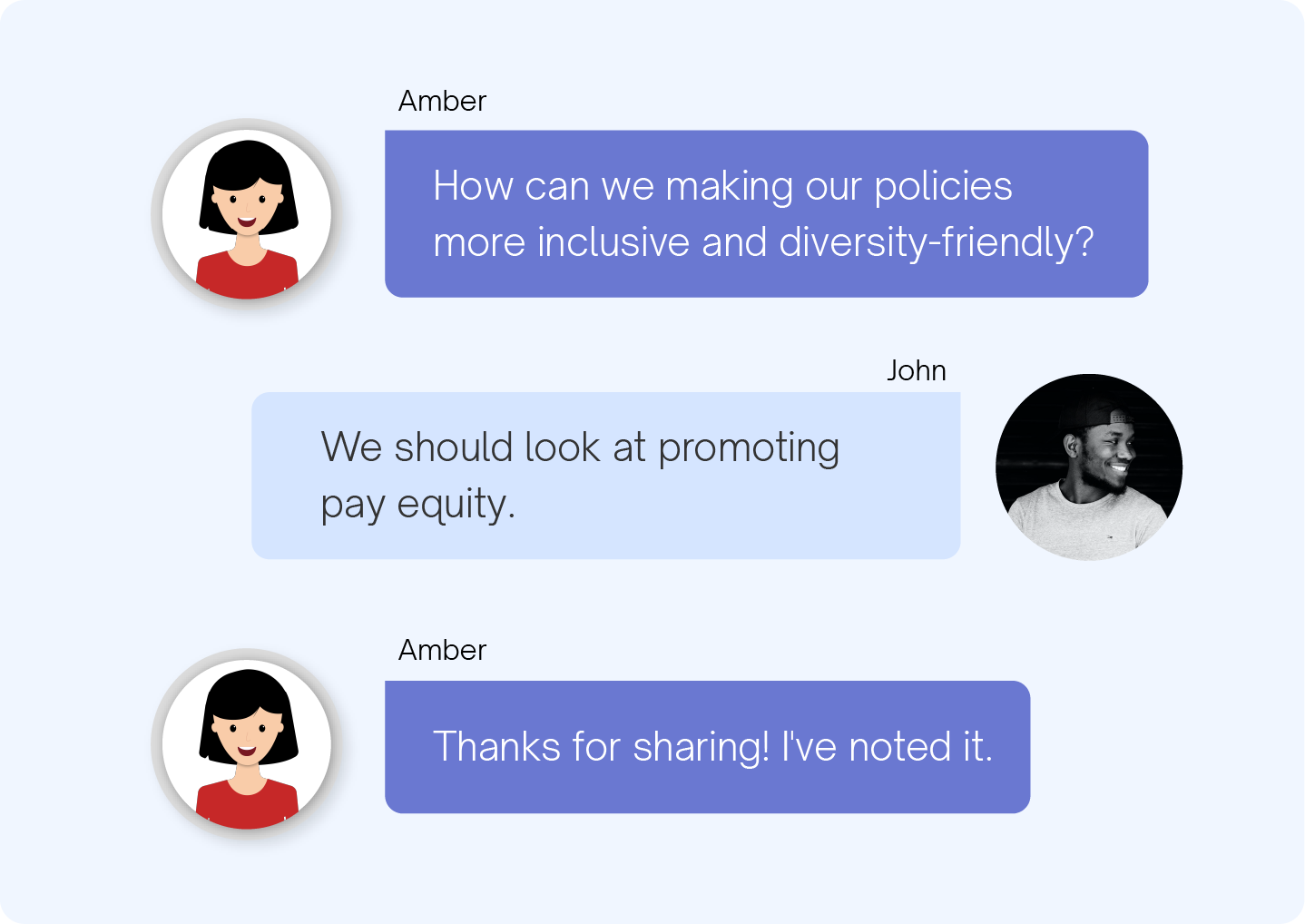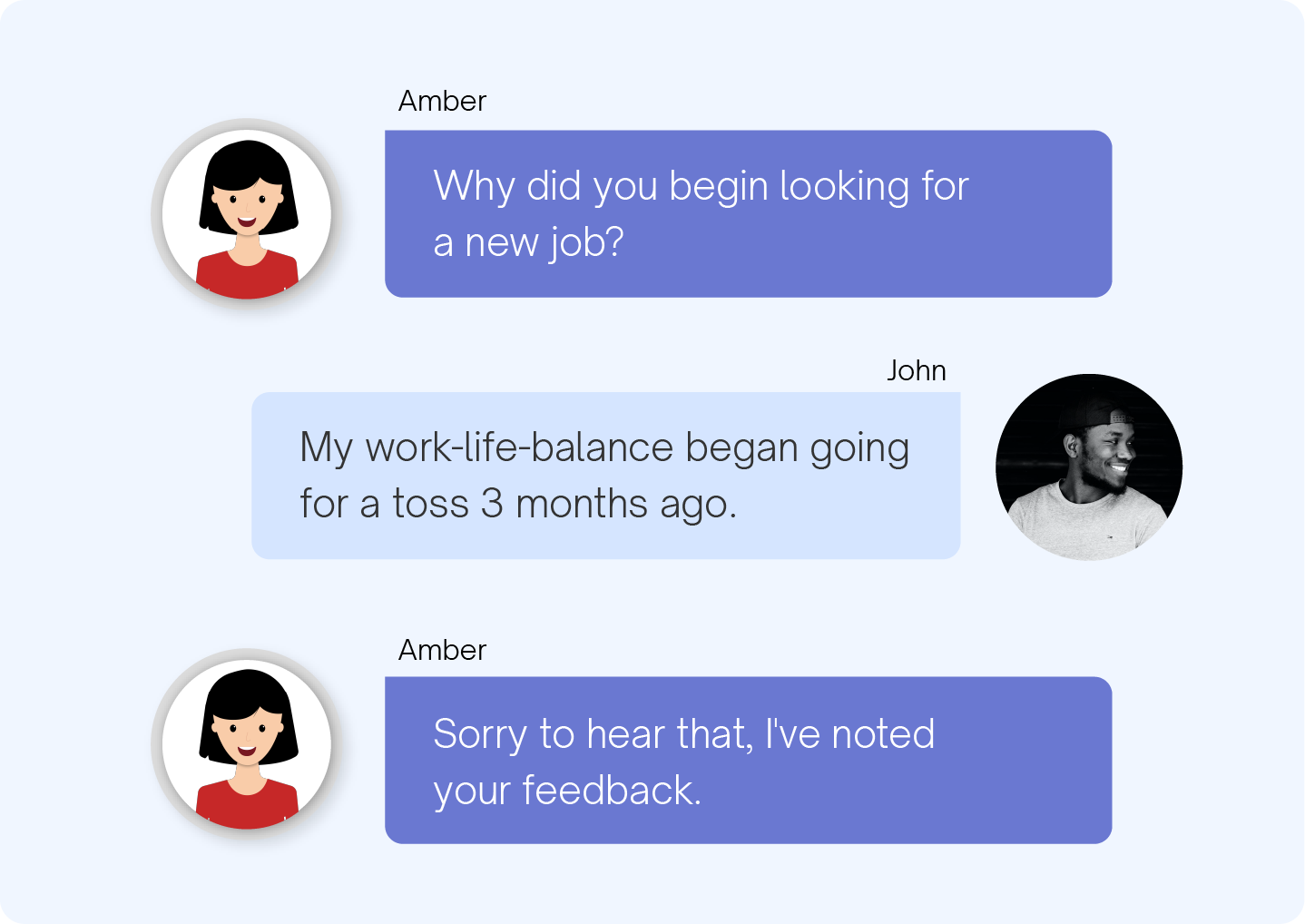 Scaling the human in Human Resources with AI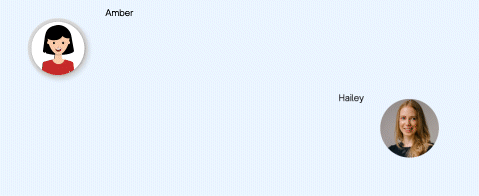 Analyzes sentiment, accurately
Extending the power of a native NLP, Amber shows a whopping 90% accuracy in detecting hidden emotions behind employee feedback.
Amber can respond to your people in a natural and human way at scale. She understands emotions & picks her responses accordingly.
Understands employee intent
Amber's smart AI quickly identifies the intent in employee comments & will follow-up according to the sentiment, at scale.
Remembers every conversation
Amber builds rapport with your people and wins their trust by remembering context from previous conversations.
Powerful People Analytics
To Help You Win
Textual Analytics

Engagement Drivers

Early warning system

Real-time engagement scores
Textual Analytics
Summarises millions of conversations into few relevant keywords to surface hidden insights & truly understand employee feedback.
Engagement Drivers
Our EX framework maps all responses to 22 drivers & quantifies what truly drives engagement at your organisation.
Early warning system
Identifies at-risk employees & alerts the right manager in real-time, to intervene & take pre-emptive actions.
Real-time engagement scores
Cohort-wise engagement scores to help you deep dive into what's working well and what needs improvement.
Your people.

Your tools. Your languages.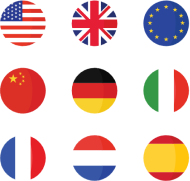 Engage your teams with conversational AI in 100+ languages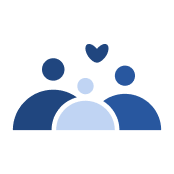 From Amber's questions to action planning - We're 100% backed by People Science.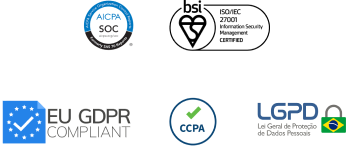 Enterprise-grade security measures to keep your private data, private!
Don't wait for the next
great resignation
Invest in your people today. If not now, when?