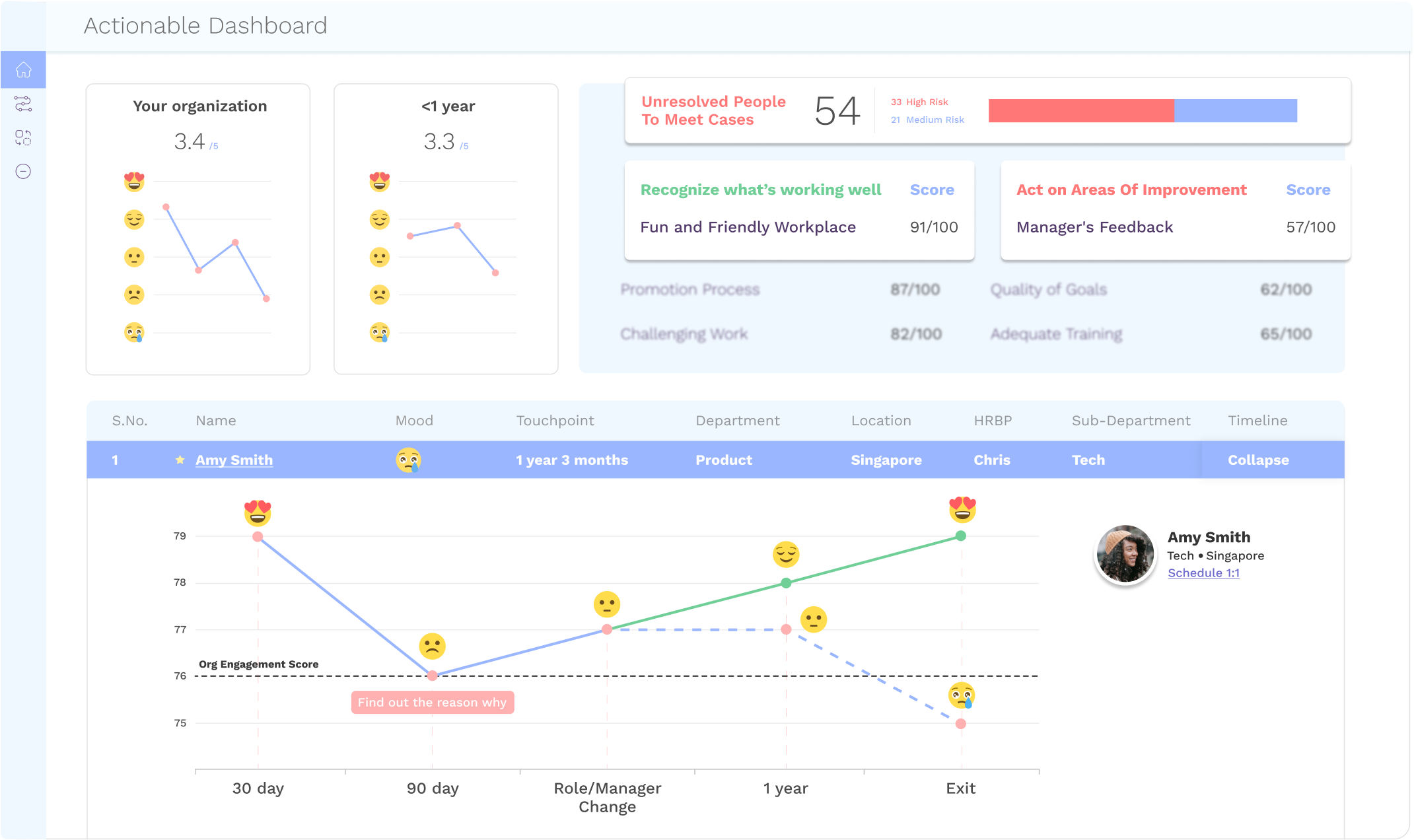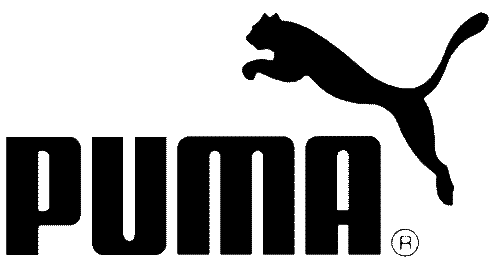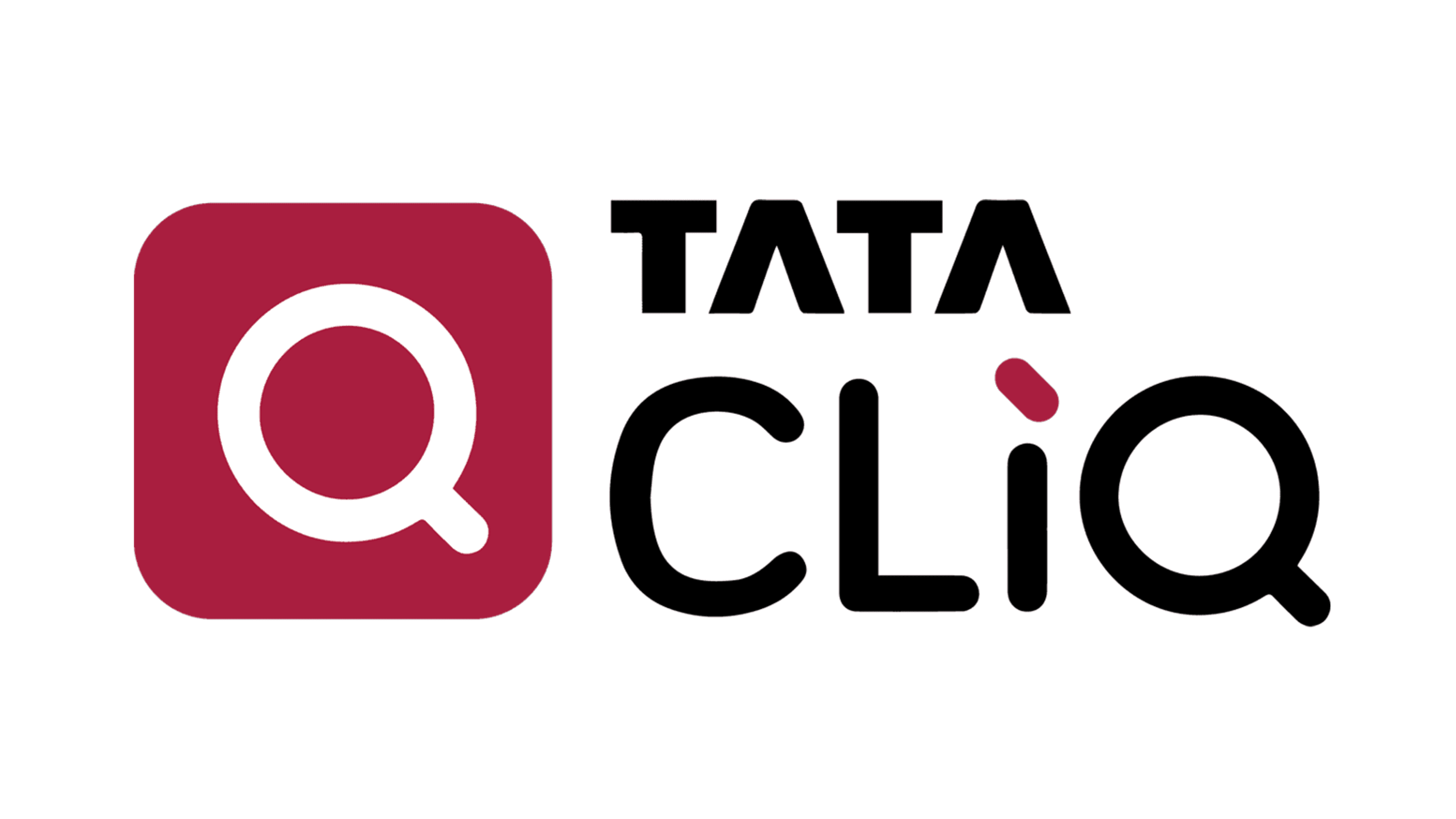 Link employee feedback to

business outcomes
Our powerful dashboard helps you gain science-backed insights you can trust and make data-driven decisions based on your employee's pulse.
Implements an early warning system that continuously tracks employee behaviour, to identify disengagement & alerts the right manager with automated sentiment analysis.
Deliver effective engagement intervention with predictive analytics. Our AI will proactively identify experience gaps & suggest the best course of actions to improve employee happiness.
Know exactly how effectively your managers are leading employee engagement. Understand & compare different team leader strategies based on employee engagement score
Learn what inspires your employees to do their best work and your organization at its best. Pick & prioritize from accurate AI-driven suggestions to improve employee engagement.
Understand how each demographic cut is faring against each other, from different departments to touch points based on employee responses & engagement score.
Slice & dice employee data to understand the most frequent keywords in them. Our AI goes through every response to uncover employee trends & present it in an easy to understand report.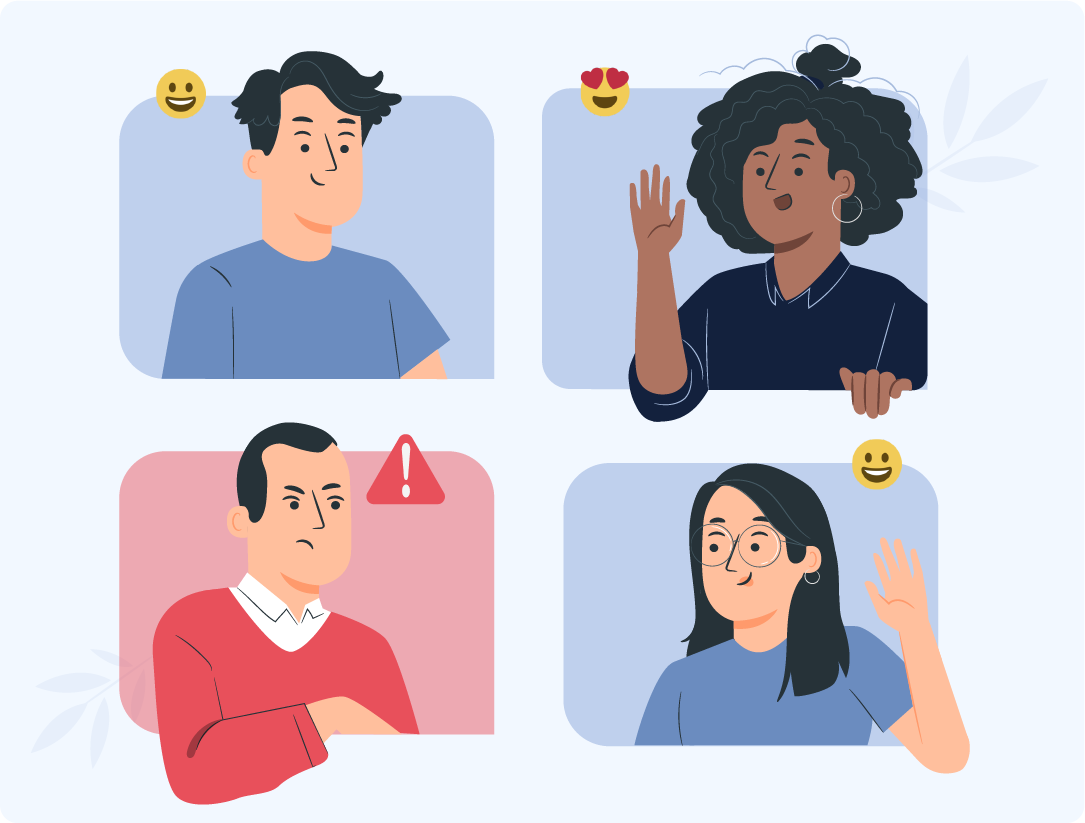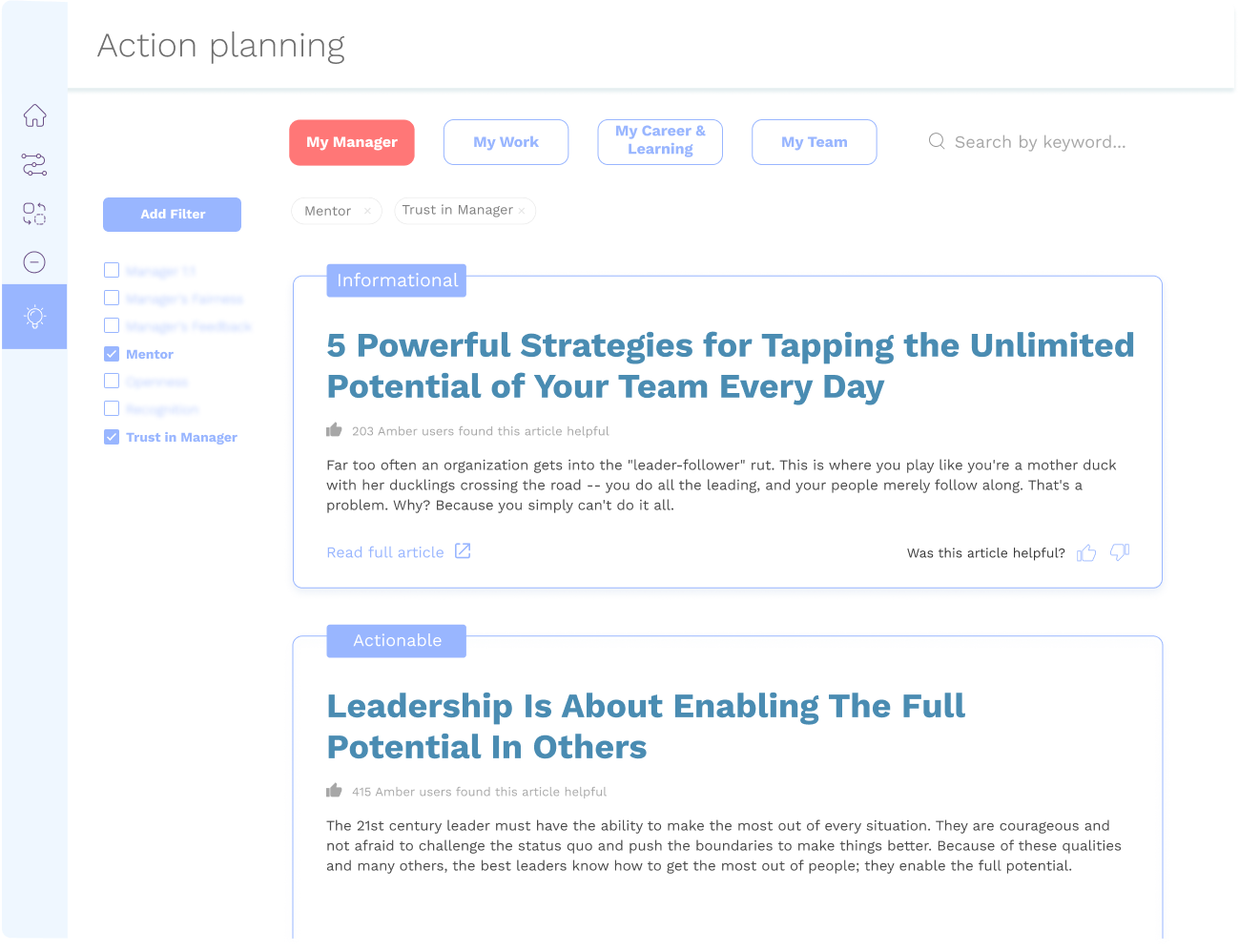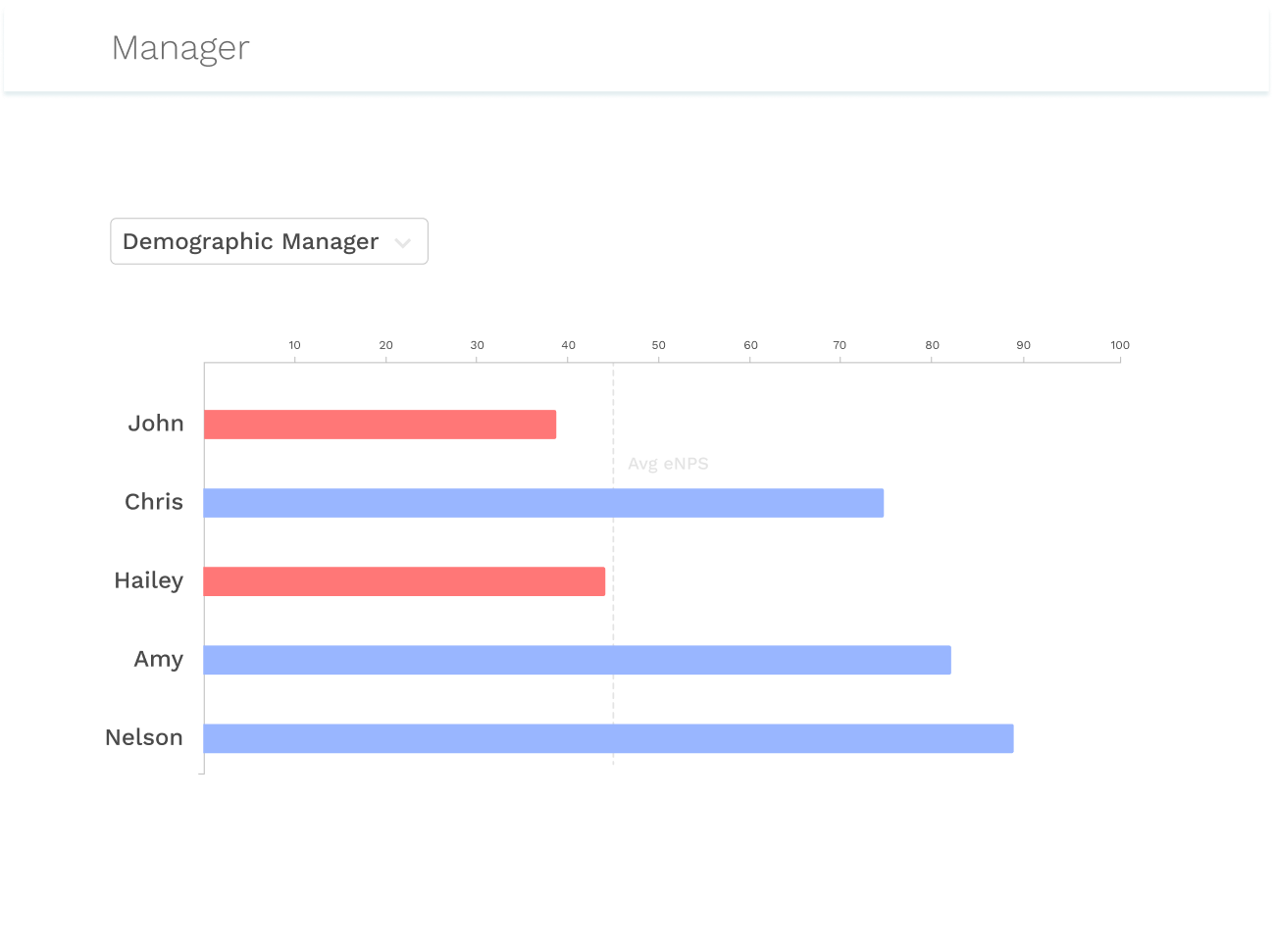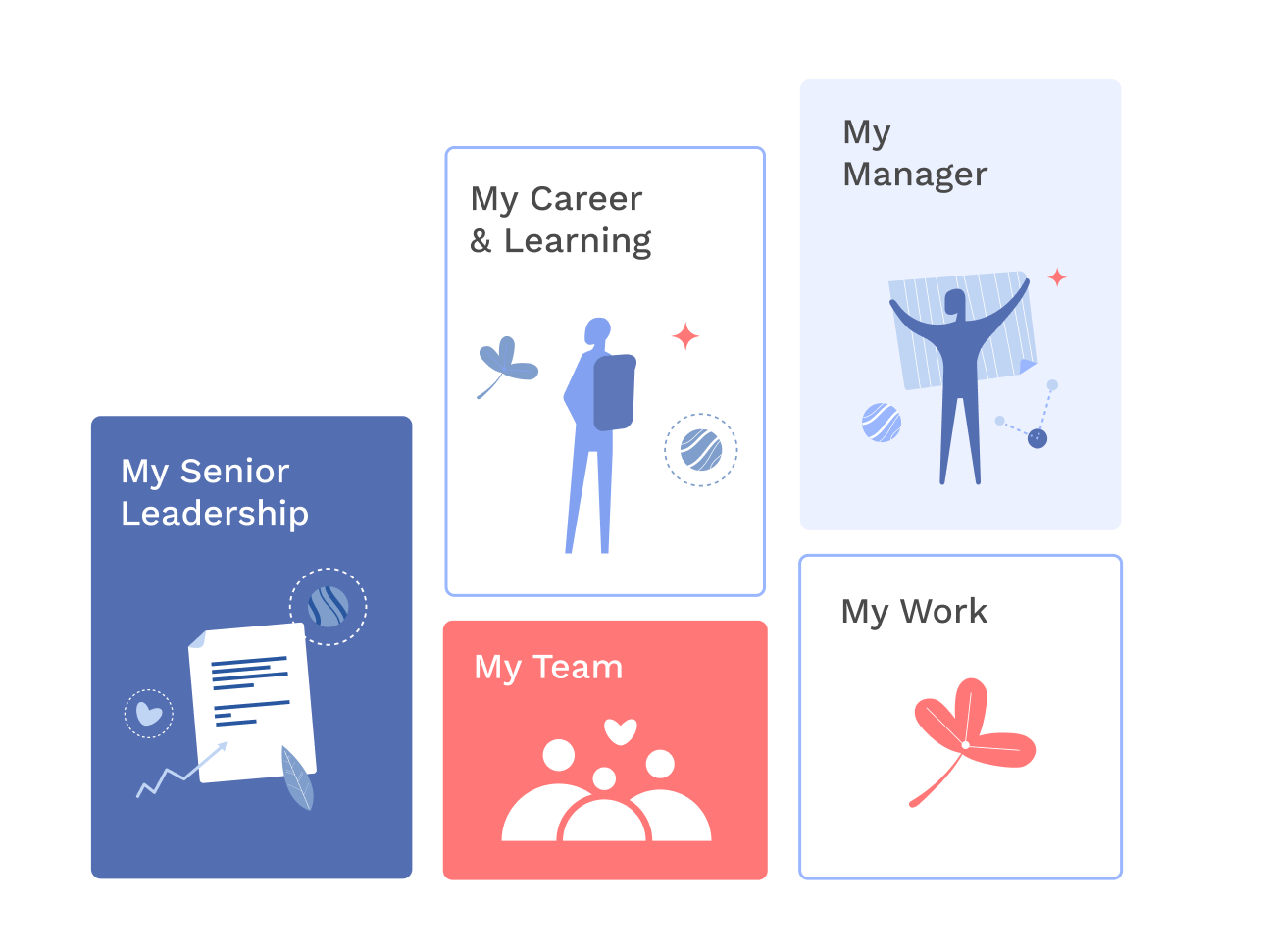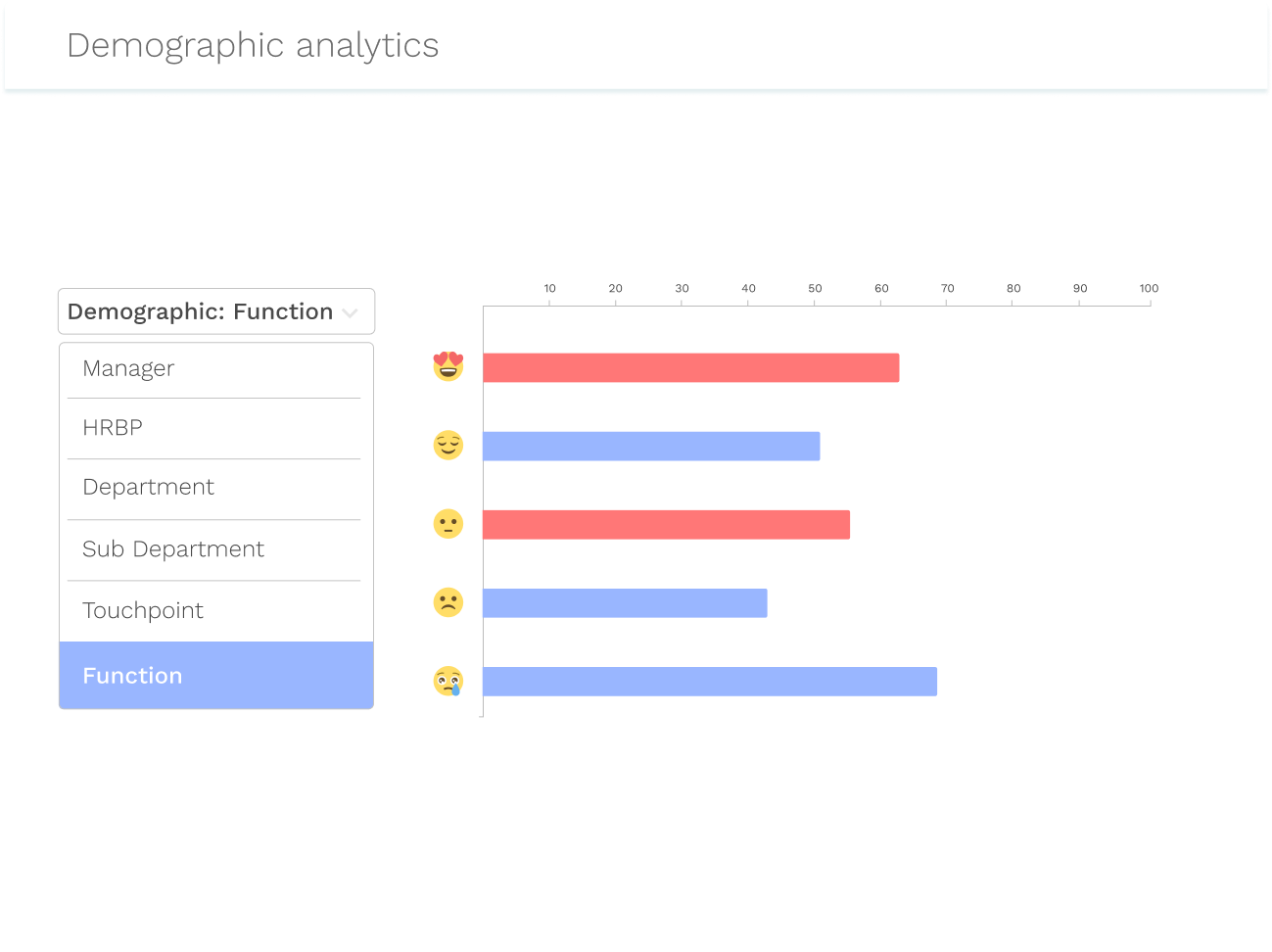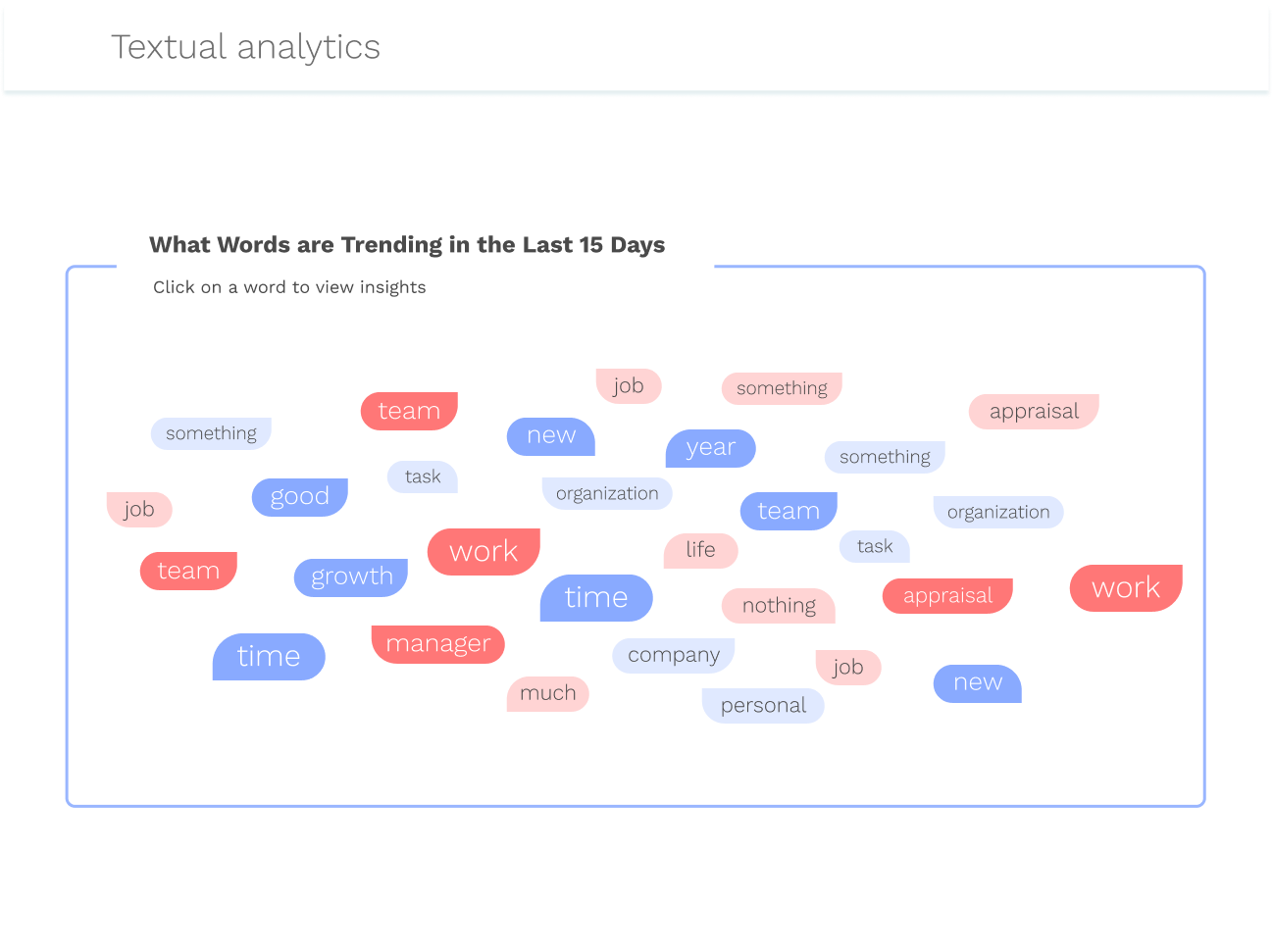 Measure & improve

engagement at every level
Track Individual Journeys
Our intelligent-AI identifies & gives you the list of employees you must meet based on how they're feeling using sentiment analysis.
The platform individually analyses every employee response in real-time to pinpoint where you are struggling & what needs to be fixed.
Amber offers AI-powered suggestions to improve the engagement drivers that are lagging behind to improve the experience.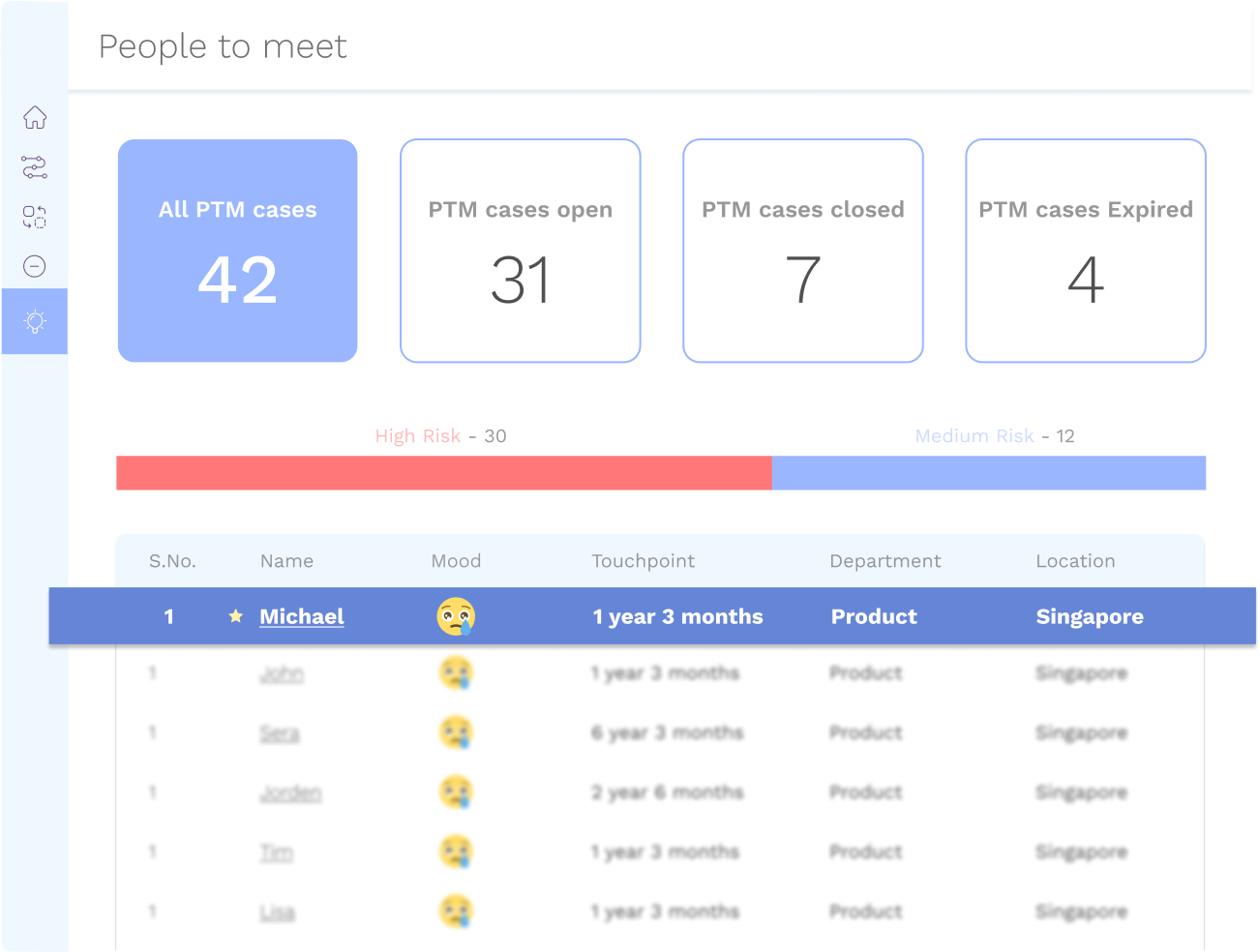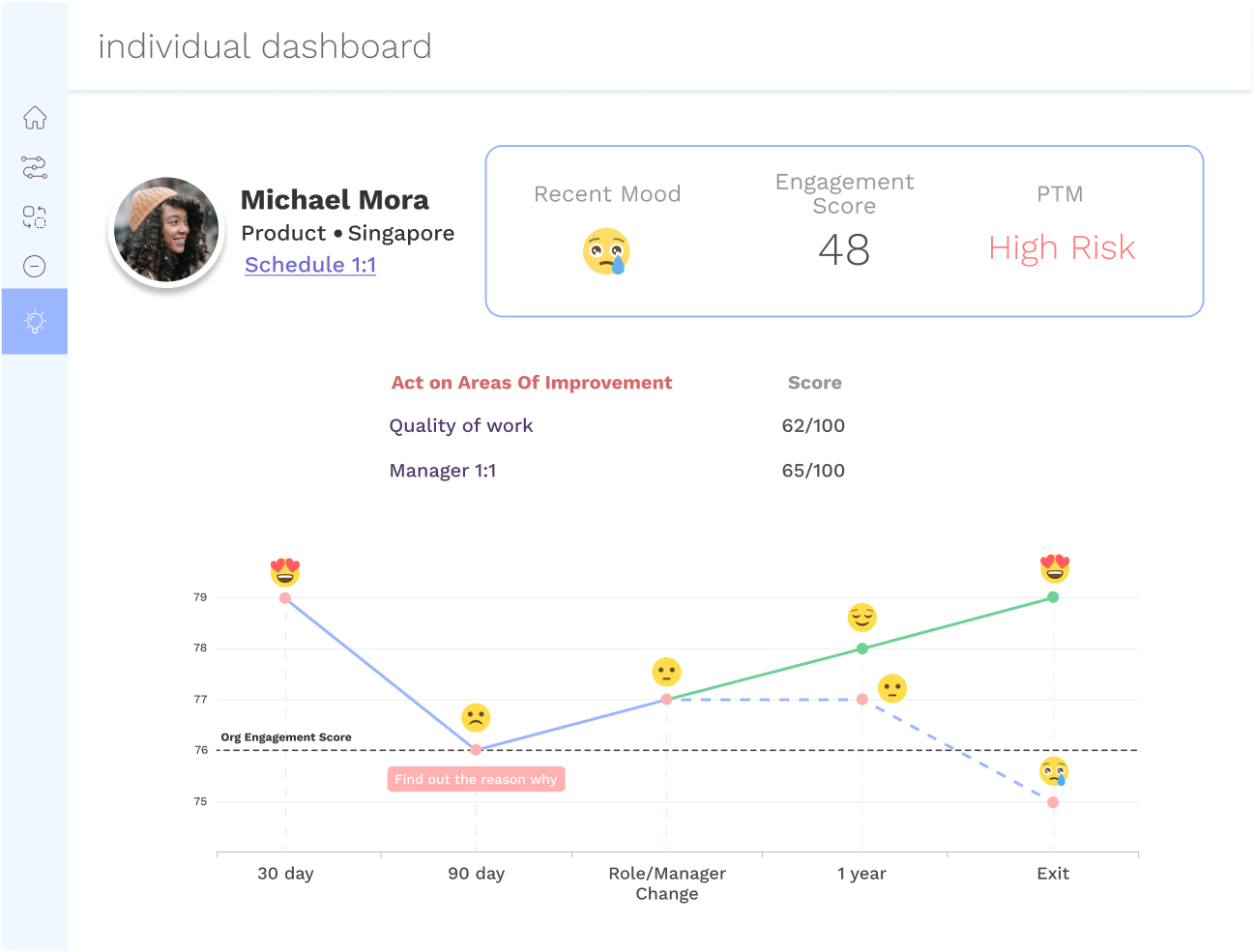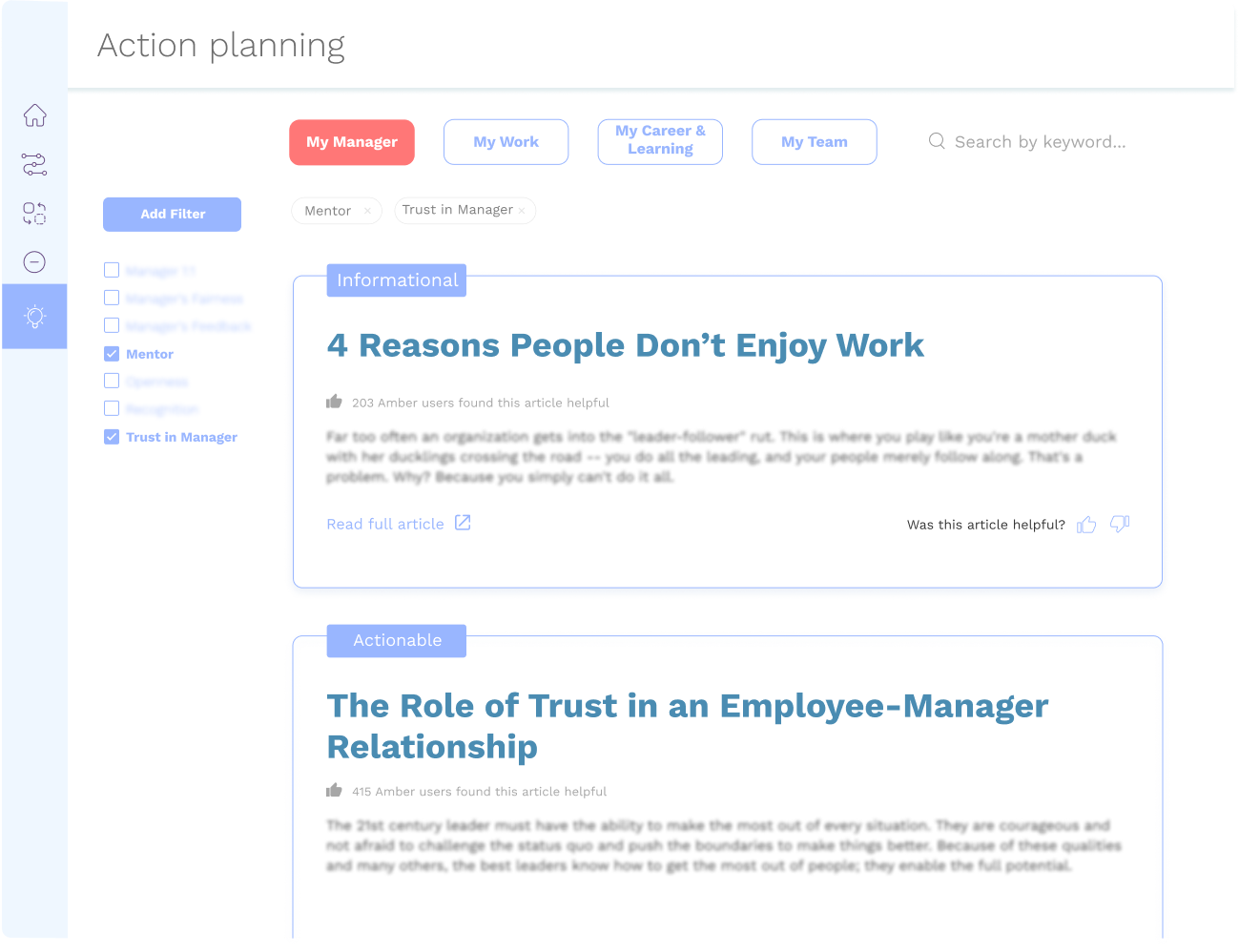 Leverage People Analytics
Monitor aggregated metrics
From engagement scores to response rates, track exactly how your organizational health is doing, in real-time.
Understand how you're doing against your peers, & the areas of improvement to boost your overall employee engagement.
With predictive analytics identify & prfioritize the right set of AI-suggested actions to close the experience gaps.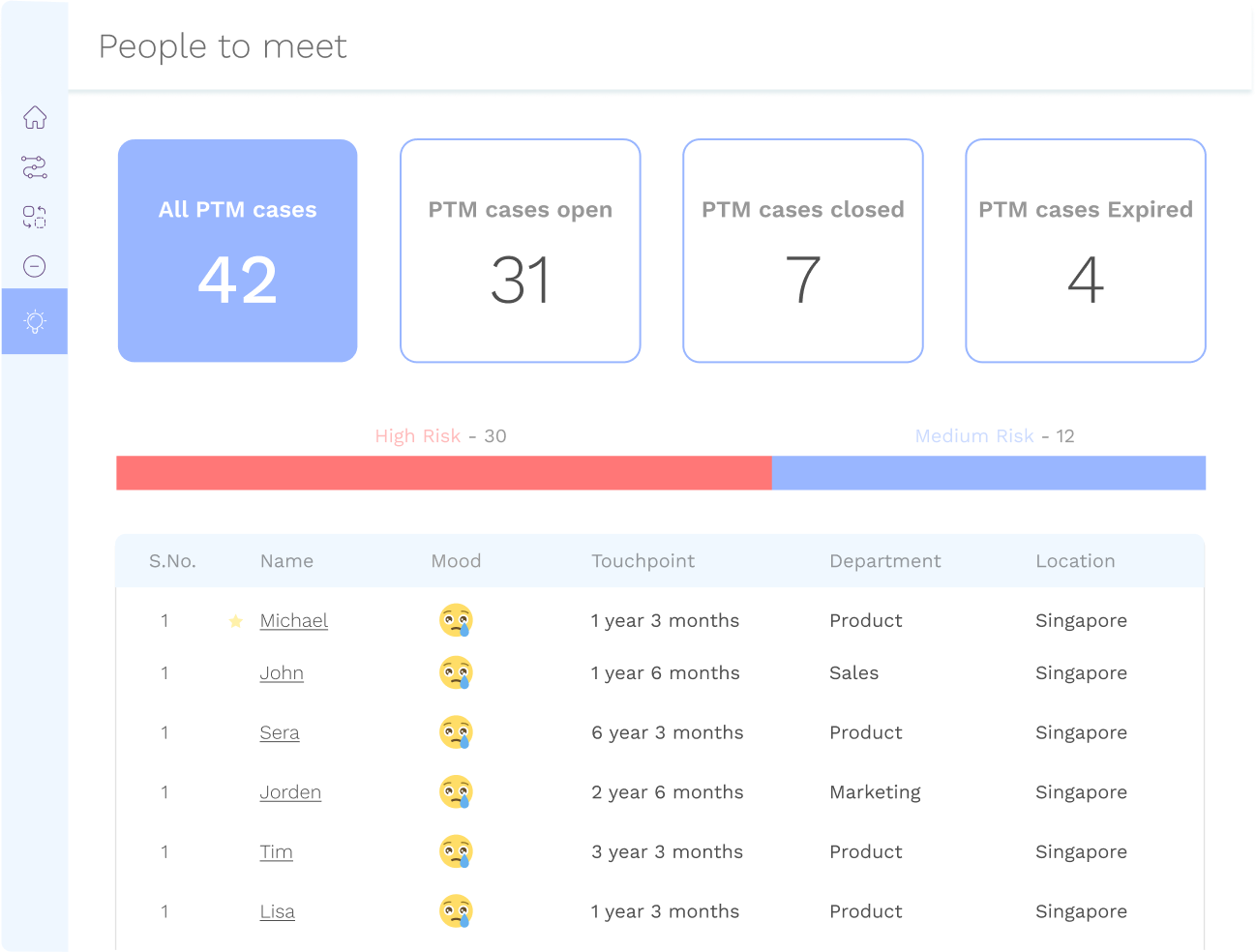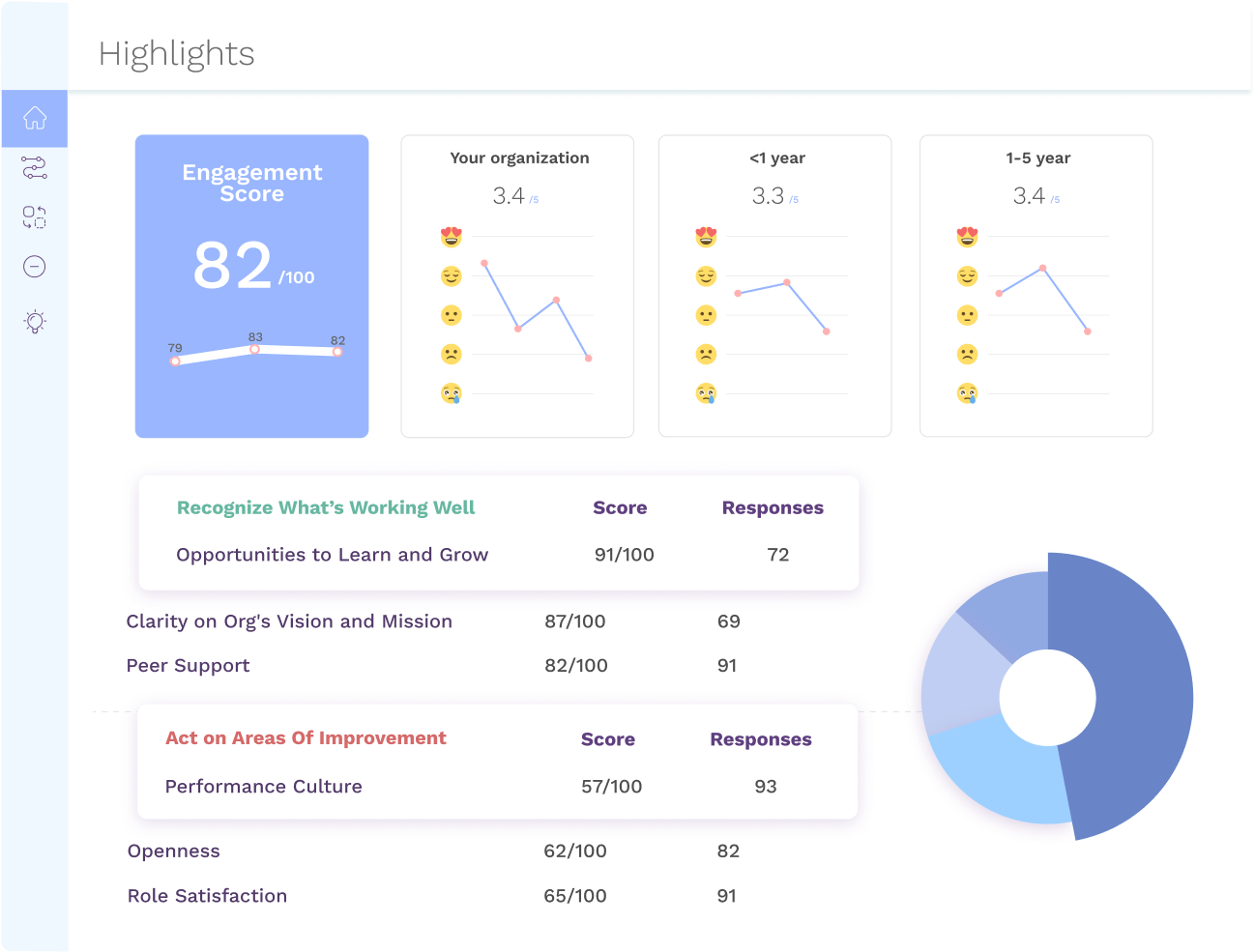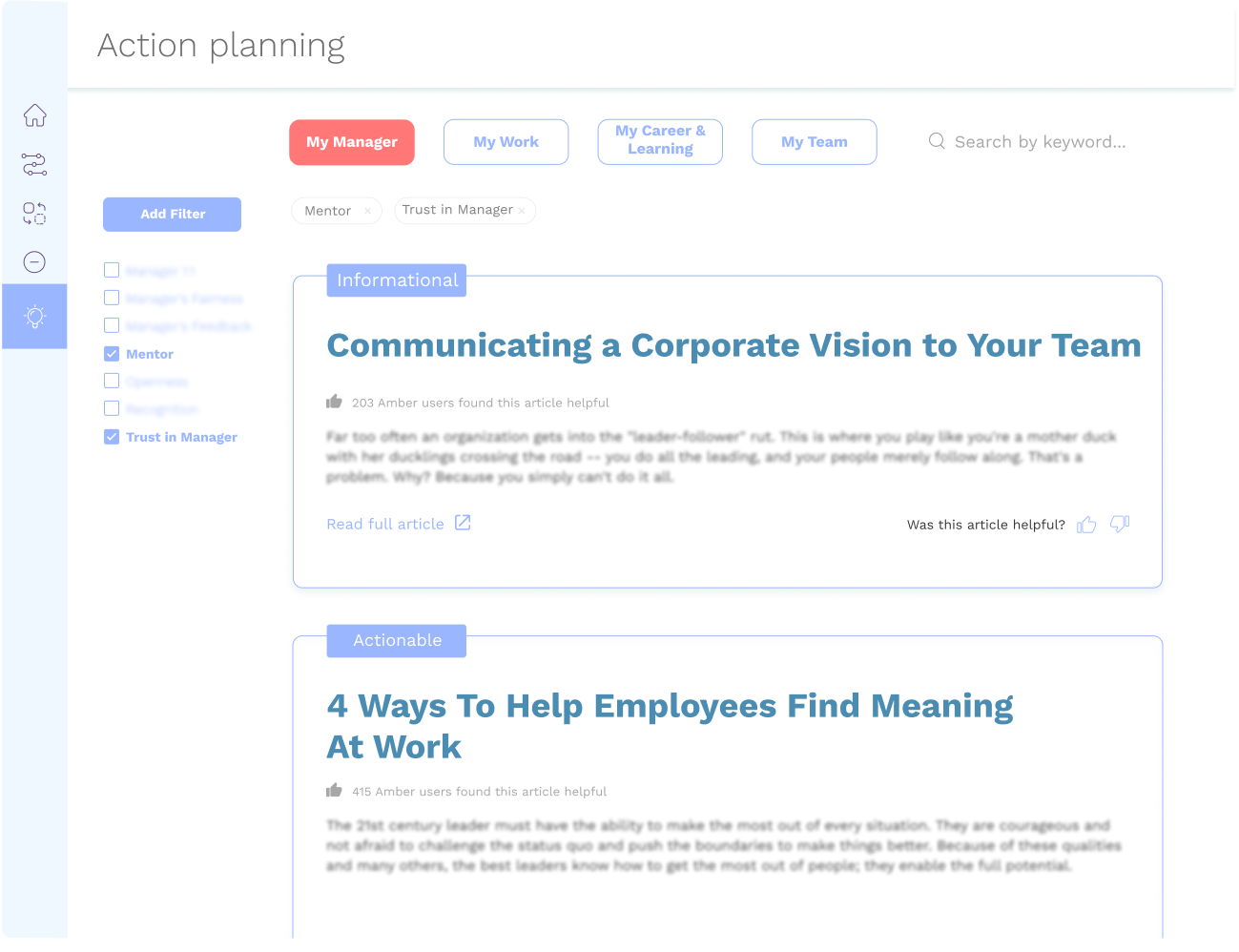 Your people.

Your tools. Your languages.









Engage your teams with conversational AI in 100+ languages
From Amber's questions to action planning - We're 100% backed by People Science.





Enterprise-grade security measures to keep your private data, private!
Don't wait for the next
great resignation
Invest in your people today. If not now, when?