On April 28, 2020 at precisely 9:07 AM (IST), I received an email that confirmed despite the ongoing pandemic and uncertainty, inFeedo is here to stay, officially becoming a part of Y Combinator S20.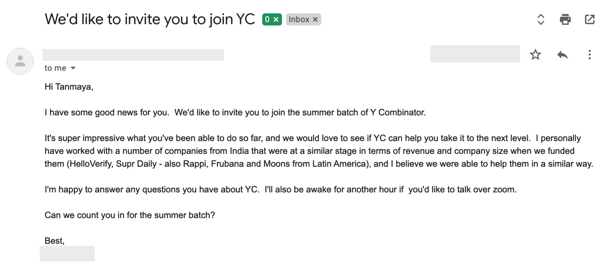 Our funding journey was unique and it began towards the end of last year. Being almost blindly focused on customer growth, I had to learn a lot about the art of fundraising and the concept of FOMO which I never really understood.
We had high hopes with major pre-pandemic plans of sponsoring global events which unavoidably got cancelled along with the entire VC community hitting the panic button as a knee-jerk reaction to COVID, right in the middle of our active fundraising conversations. This email from Y Combinator came as a beacon of hope and affirmed we are on track, COVID-19 or not. And at least, I can now hold a Masterclass on "What not to do while fundraising 101" :D
We closed a round of funding not just with Y Combinator but also the YC alum consisting of top founders, and our customer CEOs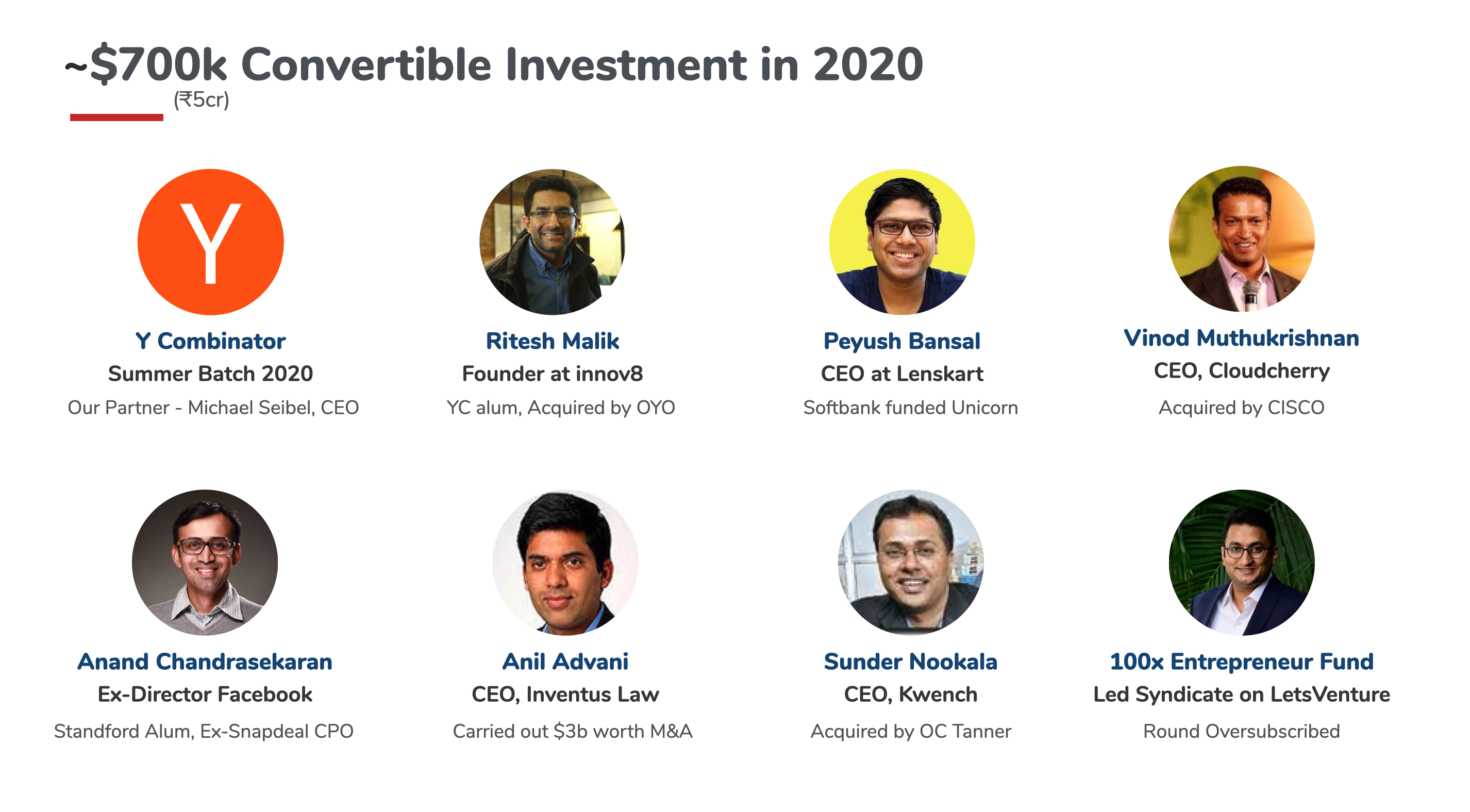 Catch My 9-Minute Interview on CNBC-18 on Getting Funded in 2020

You can also read a more in-depth coverage from CNBC TV 18 here. :)
Staying True to Our Mission from Day Zero
Since Amber's inception in 2016, our mission has remained to make every employee voice feel heard and valued. One of the main reasons why our customer CEOs were part of these funding conversations and rounds was because of their own passion for their employees. We want to continue to understand and explore more problem statements that HR leaders face everyday and upgrade our product to help them solve these challenges. Our focus through our mission will always be to make our product better and serve our customers in the best way possible: Customer-first so that they can be employee-first.
Megha (CNBC) has done a brilliant job capturing Amber's impact and value in her article over here.
Hiring Key Leadership Roles & Solving More Customer Problems
By mid 2020, we managed to raise ~$700K (5Cr) from YC, YC alum, and top founders and CEOs from across the world. Interestingly, YC being a leading global startup accelerator has an acceptance rate lower than Harvard University. inFeedo became one of the few growing startups in its Summer 2020 batch, happening remotely due to the ongoing pandemic. A key component of the YC program is Demo Day where companies in the batch can pitch to several global venture capitalists, investors for possible strategic acquisitions as well.
We closed FY20 at $1.6M ARR, and in spite of being cashflow positive, our main aim to fundraise during the pandemic was to double down in South-East Asia and build a leadership team from COO, CTO to CMO that helps customers remotely connect with their employees better and come out of COVID-19 stronger than before.
Growing as a Cashflow Positive Business since 2016
Back in 2016, we appeared on The Vault, India's version of Shark Tank and had investors fighting over putting money into inFeedo. Although we got better deal terms after the show aired and the PR went out and we went ahead and closed a seed round of $100,000 led by Dheeraj Jain (MD at UK-based Redcliffe Capital).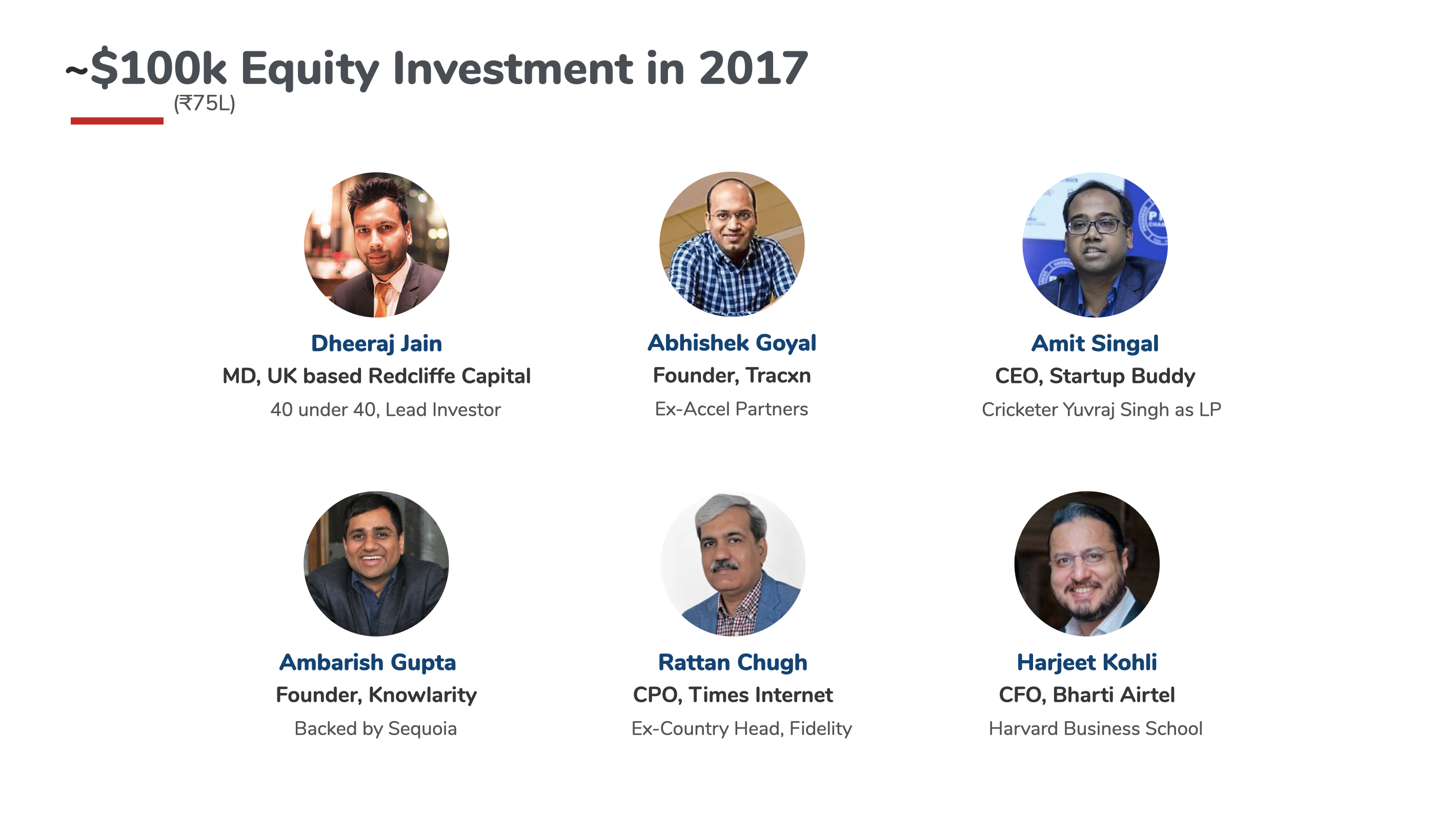 Here's our Vault Pitch that had Investors fighting over us in 2016
Happy to note that in 2020 several media houses like YourStory, Live Mint, The Hindu, CNBC TV 18, among others have covered our story in its truest form. Heartfelt thank you to them. 🙂
Our Future Product Roadmap
Our long term vision, however, is related more to the future product roadmap where we intend to enhance Amber's capabilities to engage remote workforces, leadership and manager effectiveness, and ability to run pulse surveys. Personally, mental health has always been a cause that I have tried to integrate within our product. And glad to share, our product focus will soon include how we can fill this employee wellness gap still prevalent across organizations by creating a pro-mental health AI-enabled solution.
Continuing on the momentum this year, we intend to expand into the South-East Asia market and take on competitors like Glint which recently got acquired by LinkedIn. Since 2013, inFeedo has been challenging industry behemoths like AON, Great Place to Work At, Mercer and their status quo of engaging employees using traditional methods like annual surveys. And we will continue to do so till we have literally rewritten the employee engagement playbook.
Here's our 60 second YC Pitch that got us into the Summer 2020 batch
Pro Tip: For fellow founders prepping for YC interview, I highly recommend these 2 tools that helped me:
I shared a little more about this journey on LinkedIn; check it out. :)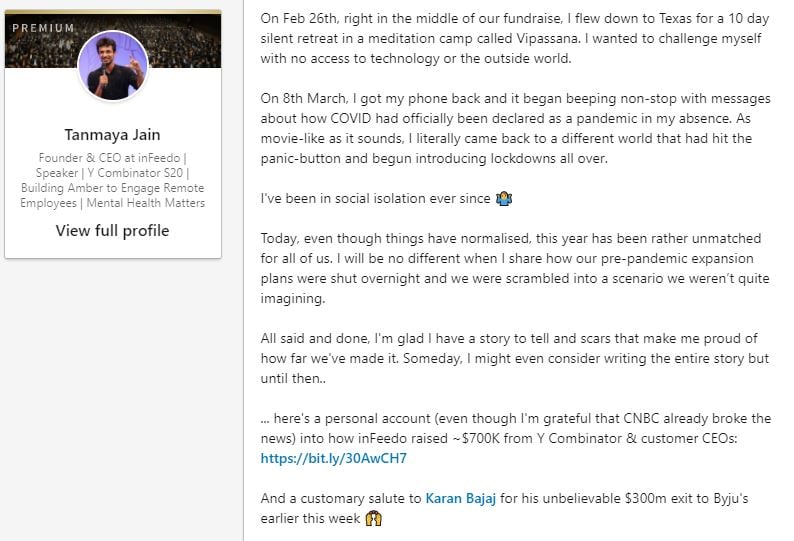 Curious to Know More About Our Story?
And finally...the inFeedo team I owe it all to, live & chirpy pre & post COVID: