Our key takeaway from recent virtual group discussions was to embrace the work from home model and keep it partially active post COVID-19 pandemic. Why? Because of its immense cost saving potential and it's surprising effect on employee productivity. Read to the end to find out why you need to continue working from home.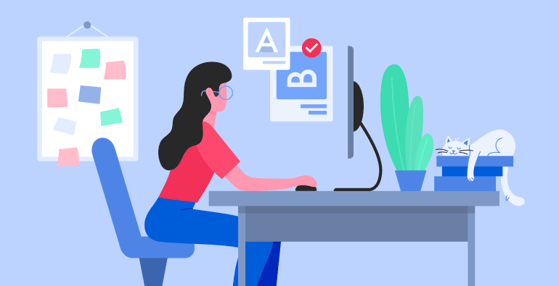 Each week, we are joined by global HR leaders to brainstorm, share learnings, and collect insights on how organizations can come out on top of this crisis. You can also be a part of one of our upcoming virtual group discussions. Check out our upcoming events here!
Here's what we've learnt from our most recent sessions:
1. Fight Misinformation and Upgrade Your Employee Wellness Strategy
Misinformation is everywhere from WhatsApp and Facebook to speeches from some global leaders. As a company, you have the responsibility to help keep your employees informed about the newest developments about the pandemic and ensure you're disseminating true information. Employee wellness encompasses ensuring your employees are getting the news and facts they need to stay safe and productive.
2. Continue Hiring with an Eye to the Future and Improve Employee Confidence
One of our attendees actually posited an interesting point that flew in the face of many of our prior conversations, that continuing to hire now if financially feasible indicates a level of confidence that will inspire your employees. And the applicant pool is particularly large and strong at the moment due to mass layoffs, so you may be able to acquire some key resources while everyone else freezes hiring.
3. Automate Everything Possible but Keep the Human Touch
One attendee discussed how the disruptive nature of technology and the changes brought about by the COVID-19 pandemic can go hand in hand, with now proving a key time to automate every process possible. As businesses work to do more with less using tech tools to help streamline processes will reduce overhead. But our thought leader stressed that HR should keep the human touch, lest automation prove detrimental to employee engagement.
4. Stay at Least Partially WFH and Your Employees Will Thank You
At one of our attendee's companies data collected from surveys indicated that employees were actually happier with our new normal than previous working arrangements. So if WFH is working for a lot of employees and the cost saving measures are huge, it's both ethical and the fiscally sensible option.
These sessions have so far been a treasure trove in terms of learnings and we will ensure the word gets out for every organization to implement and navigate this stressful, changing period together.
We would love to thank the HR leaders who make time to do their bit for their people and business as we cope with COVID-19 together.
Participate and share your insights and learnings in our Virtual Group Discussions. We would LOVE to hear and learn from you.