As a young company, we at inFeedo have always been hyperconscious about diversity and equality in the office.
So how have we worked towards gender equality in our workplace? Simple. We've done our research and learned from some of the best. Many of our 100+ customers have been recognized by different international organizations for their workplace policies and approach to gender equality. Both Unilever and AXA ranked in the top 100 of Equileap's Gender Equality and Global Report Ranking 2019, an evaluation of companies' pay, leave, and sexual harassment policies with regards to gender. AB InBev joins AXA and Unilever on the 2019 Bloomberg Gender-Equality Index, a report published by Bloomberg that highlights inclusivity in the workplace.
1. Unilever: Progressive Policies, Fair Wages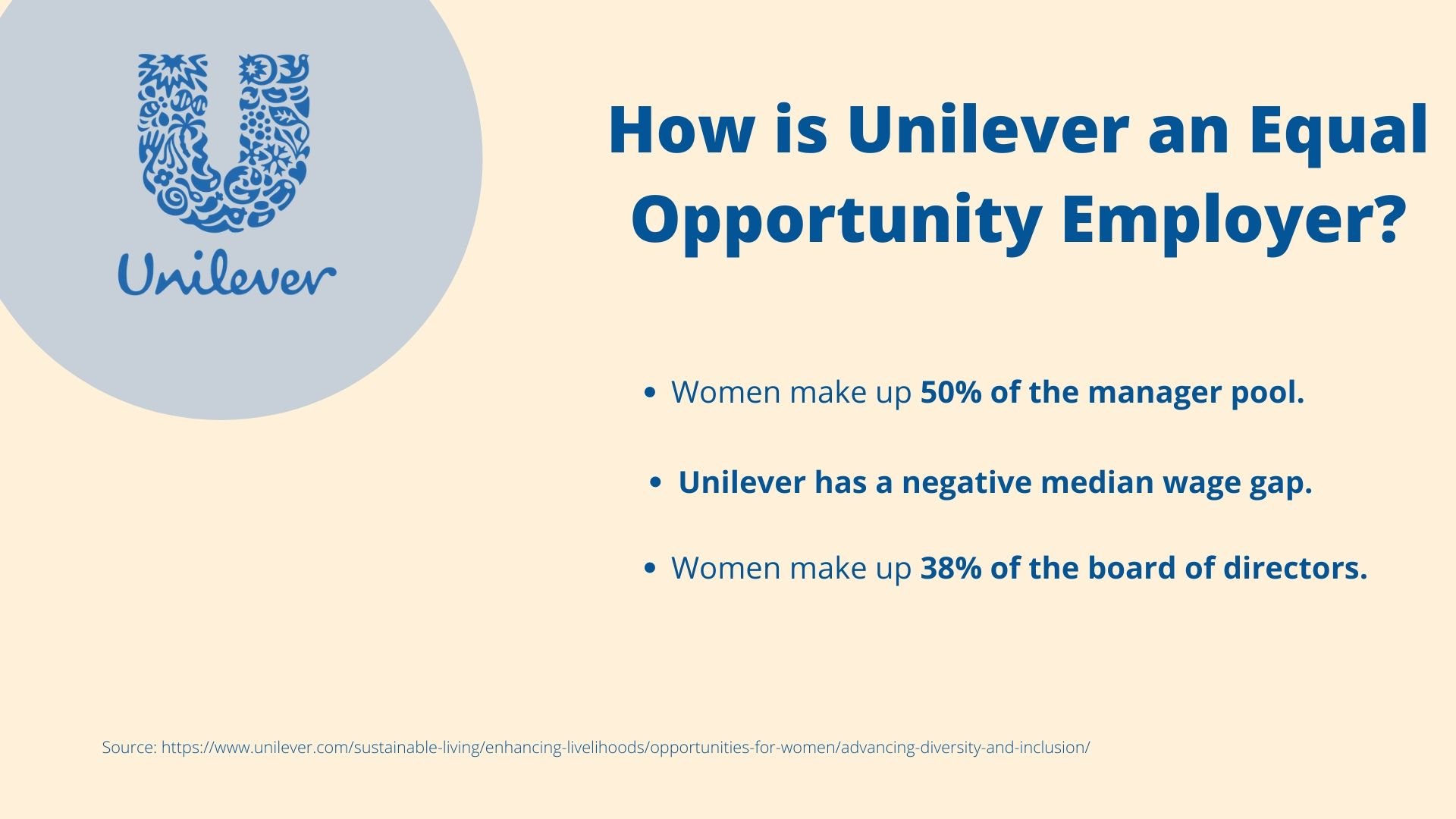 Unilever employees are entitled to 16 weeks of paid maternity leave and flexible work schedules following that period. Unilever also provides creche services and lactation facilities to every workspace with over 50 female employees. Unilever has also implemented a paternity leave policy that entitles all men to three weeks paid leave after childbirth.
In enabling male caregivers to take time off Unilever works to combat traditional gender expectations in the child raising process, which in turn alleviates the burden on the female caregiver and helps her transition back to work quickly.
Unilever in the UK boasts only an 8.8% mean wage gap, and in fact has a -2.5% median pay gap.
What can you do in the workplace?
Be vocal about your desire for pay equality regardless of gender, and ask about progressive policies. If your firm doesn't have adequate leave policies, bring them up to leadership.
2. AXA: Diversity in Leadership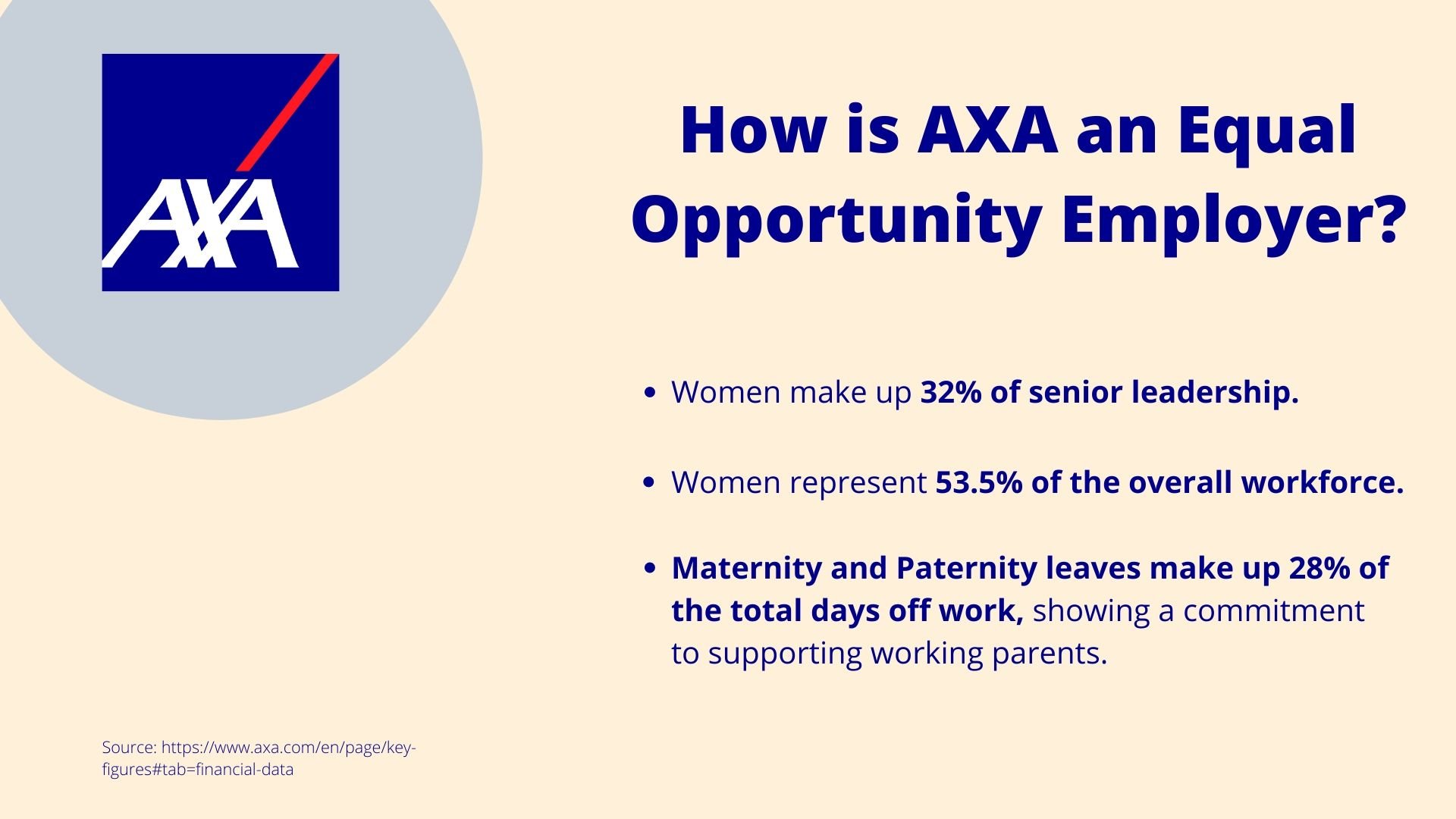 AXA is another customer we've been able to work closely with, and their ranking on the gender equity list speaks to the progressive policies they've put in place over the last few years. One of their major initiatives is achieving gender parity in leadership positions, helping to mitigate discrepancies in gender throughout the organization.
According to Chief Human Resources Officer Karina Silvent, women now represent more than 32% of the senior executives in the firm, up from 9% in 2009. As mentioned in our article on the gender gap in the Indian workplace, reinventing companies from the top down remains one of the most effective means to reaching gender equality in the workplace. Their commitment to women in leadership extends to their Global Executive Development Program, of which two thirds of the participants are female.

This initiative is a key component of AXA reaching 50% female leadership by 2023.
What can you do in the workplace?
As an HR representative, you have the opportunity to build the company with a genderless focus. Schedule an equal amount of interviews based on gender, or avoid looking at names on resumes to ensure empirical feedback.
3. Pepsico: Philanthropy in Action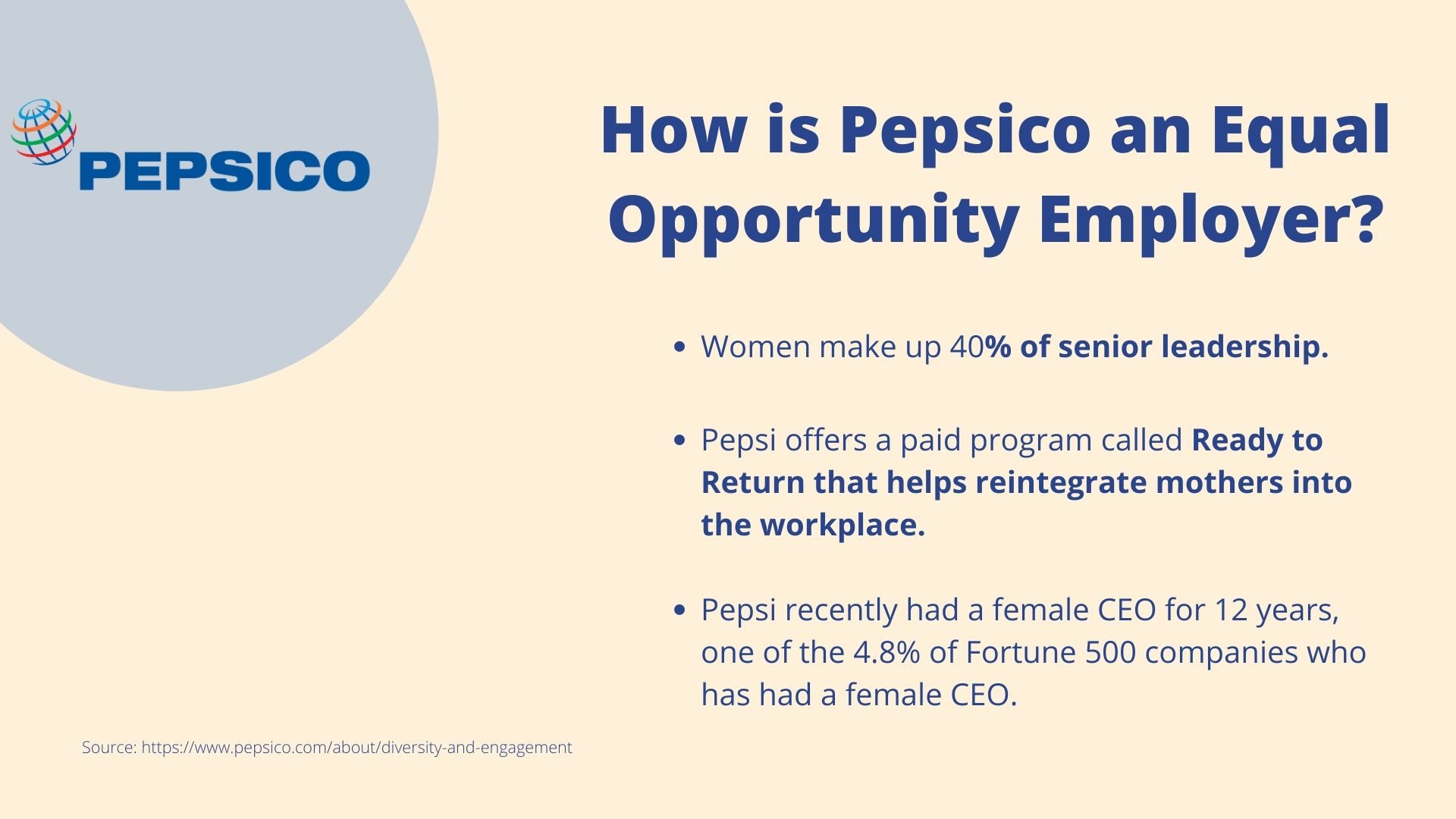 The Pepsico Foundation, the philanthropic branch of Pepsico, one of our customers, has shown how Corporate Social Responsibility and financial support can help amend the gender gap in both corporate structures as well as promote women run businesses. The Pepsico Foundation has given generously to campaigns promoting gender equality in workplaces, backed micro-loans for female entrepreneurs, and partnered with global poverty-fighting organization CARE to fight inequality in agriculture in developing countries.
In order to help ensure gender diversity in the workplace moving forward Pepsico has donated to the International Youth Foundation to create educational materials for young people, in particular women, that will help future employees develop the skill sets they need to succeed in the workplace.6 The Pepsico Foundation has also partnered with Kiva, a non profit micro-loaning organization, to match donations made on the site for a limited time. They've also promoted a culture of responsibility and ethics as Pepsico employees have together funded 2 million USD in loans for female entrepreneurs since 2014.
What can you do in the workplace?
Reach out to your Human Resources team about CSR initiatives run by your company. Donate to a good cause, or volunteer your time to work with people who need help.
4. AB InBev: Leveraging your Consumers as Advocates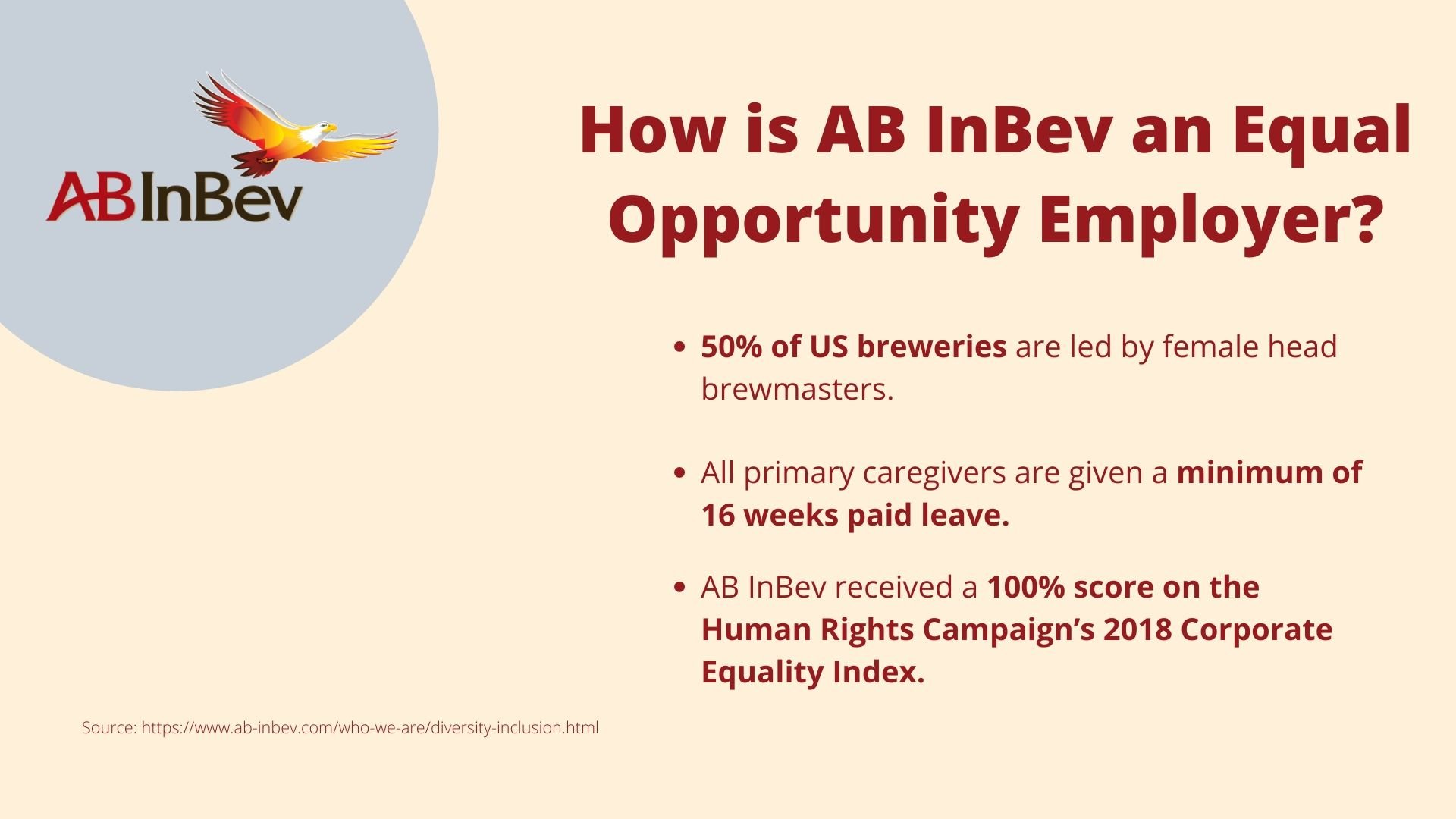 As a brewing company AB InBev, another customer, has a consumer population that skews heavily male. As a result, most of their advertising is male centric. In years past, and today, beer advertising and culture has occasionally featured misogyny, sexism, or insensitive content in their commercial materials, reflecting the gender imbalance in the industry and consumer demographics. However, in recent years AB InBev has worked to use their platform and strong presence in the male consumer market to enlist men as allies in the fight for gender equality.
For example, a South African campaign for their beverage Carling Black Label targeted gendered violence and worked to raise awareness about how men can contribute to breaking cycles of domestic abuse. In the three years since its release it has reached 45 million people on social media and simultaneously increased brand sentiment by 86%.
What can you do in the workplace?
Regardless of your gender, you can be an ally to not only women but anyone across the spectrum who is being discriminated against.
5. Tata: Reinventing Indian Workplace Demographics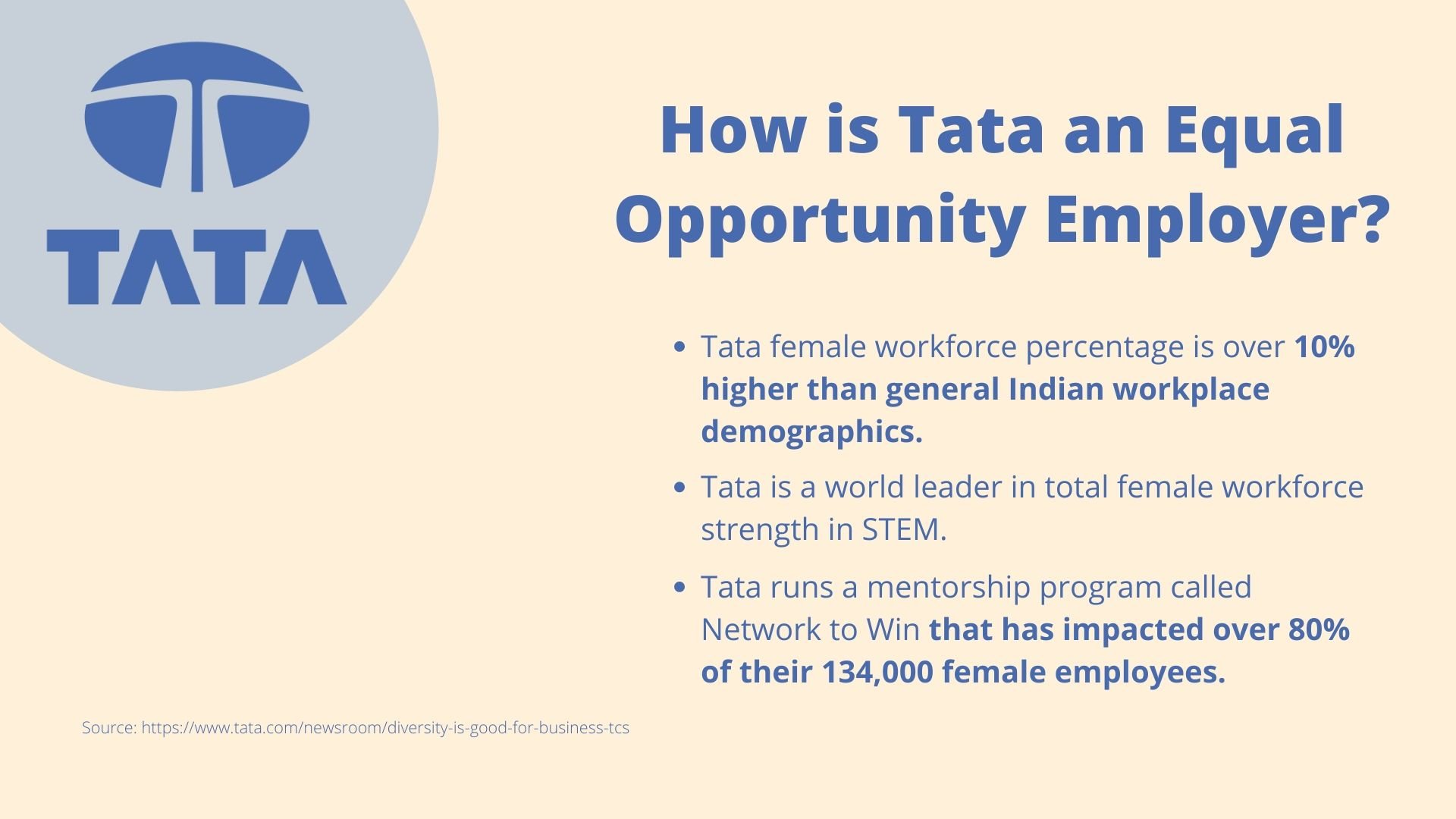 Finally, another customer of ours, the Tata Group, has put these progressive policies we see worldwide into action in India. One such example is mending the gender gap in the workforce, something Tata has pursued aggressively over the last few years. For example, Tata Starbucks increased the percentage of women in the workforce from 16 percent in 2014 to 29 percent in 2019.
Further, Tata Steel has tackled an even more entrenched barrier, as in 2019 they became the first mining company in India to both have a senior female minor supervisor at a site as well as the first company to deploy female miners into regular shift patterns.9 In tacking the manufacturing industry, Tata is taking strides to break the monopoly of male workers in the sector, as women are only estimated to make up 3-8% of laborers in manufacturing.
What can you do in the workplace?
Be aware of the gender gap. Discuss it with coworkers, and help to educate those around you about gender issues in the workplace.
We have been fortunate to work alongside aspirational brands worldwide. Learning from these larger firms, coupled with our own vision on what gender equality means in a young tech startup, has helped us create a healthy, positive work environment. Implementing progressive policies, having a strict sexual harassment code, and being gender neutral in the hiring process are all parts of our efforts to make our office a safe, productive, and diverse space. At inFeedo, we're proud of the work we do for gender equality, and will continue to do everything we can to dismantle negative concepts of gender in the workplace.
Let's pledge for an equal future today.