As businesses around the world reel, information and disinformation spreads widely, and circumstances change in a course of hours creating a reliable, steady voice within your own company is crucial. Most every company worldwide has already gone remote, and while HRBPs and CXOs would normally be able to be the stabilizing force in person that's obviously not possible. So what's the answer to the conundrum of how to keep people safe, calm, and productive during this period? It's simple: an in-house COVID-19 team.Having a team of resources from your firm working diligently on providing coronavirus based updates and advisories, as well as crucial components of company functioning, is crucial to making sure your business can weather the storm.
At inFeedo, we're lucky to have a team comprised of individuals from multiple verticals who provide daily digests of everything COVID related for the whole company. Big thanks to Shikhar, Amrita, Jyotsna, Abha, Sam, and Tanmaya for keeping us moving forward! Check out the emails below to get an idea of the kind of communication you can share to keep your workforce up-to-date on the latest development from official sources that also limits information consumption to what is absolutely necessary at this time.
#1 First and foremost, a note from the founder:
Mar 16, 2020. Corona blues: Immediate attention & action required!
'Morning Team!

Monday morning blues (or more accurately Corona blues) has taken over 2020. The situation is unprecedented and I've personally never seen such widespread panic, cancellations and markets in free fall, all at the same time. There's bad news everywhere, everyday. Thousands impacted, Tom Hanks tested positive, Ronaldo in quarantine - clearly this is a terribly contagious, global disease that's now impacting all of us directly and indirectly, on a daily basis.

Now, any panic/emotion/anxiety at inFeedo will do no good. Instead Corona deserves our immediate attention with an expectation of quick actions and well-informed decisions for everyone's safety. Even though there's good news that fatality rate is low and odds are one will recover... it is imperative that we socially distance. Avoid public gatherings, restaurants, public transport amongst other precautions/FAQs covered in a no-panic helpguide created by experts at 1mg here (best we've seen so far). We may have Corona, not show symptoms, and then be carriers for older/more vulnerable people around us. It is our duty to our society, country and our family/friends that we be responsible. If we control spread, we can defeat this and minimize damage..


Effective tomorrow morning, we at inFeedo will be working remotely till 31st March (might extend basis virus sentiment) and your captains will shortly communicate the time you can go home today to finish dry-runs for WFH readiness by 7:30PM. This wasn't an easy call for us. Instead of blindly following the crowd, we've done our own diligence to balance the health of employees and business both. Workforces in India are known to have WFH issues... but if we put in enough thought/responsibility, it can work and somehow can also increase productivity.

Our diligence/performance in the coming time will define whether we bounce back from the recession with a bang or lose everything we've ever worked for in 2020. Here's how we can do this:

1. WFH READINESS ASSESSMENT TODAY:
Your individual check-list:


Hangouts installed on phone & mac (for 1:1 audio/video calls)
Zoom installed on phone & mac (for group video calls)
Quiet spot identified in home with stable internet (4g hotspot or wifi with headphones if required)
Slack & phone notifications are on
Seamlessly simulated/tested 1 standup call on Zoom with entire function on video from home (captain drives)
Get your captain's written sign off by 7:30PM today after you finish both the above & dry run every single WFH best practice below.



Our company check-list:

Captains: Align on central expectations, guidelines and safety measures in pitstop today.
All-hands: Answer all your questions in an AMA today.
Lunch: Catered lunches in the office will be paused today onward.
Events: Cancellations for our 7 year+ roundtable events will be sent today and kick-off will happen physically in the first week of April, until further notice.
Travel: All non-essential work-related travel and offline-conferences till June-end will be cancelled today, until further notice.
Corona Team: Sameera is leading a task-force with

Sam, Shikhar and Abha for centralized communication, crisis-response and rapid action. All communication will be channelised through this team and no slacks/articles/panic/news should be shared without this team in loop first.

Zoom licenses: Get each function leader a paid license in case their team doesn't already have one since free version allows only 40 mins after which the call has to be restarted.
2. WFH BEST PRACTICES:
When your day starts:
Before standup, Slack the day's goals & dependencies on a thread in your team channel (and/or cross function project)

Mark the day's meetings on calendar (accept, reject or send invites with video links included) (pro-tip: do this weekly also)





Mark status as "✅checked-in" on slack


Prep for daily stand-up and be on time (those >5 mins late are deemed disrespectful and not welcome)

Attend daily stand-up led by your captain (or their +1). Group meetings shall always be on Zoom (not hangout) with everyone mandatorily on video (yes, we need to see that smile).


When your day ends:
Slack the day's progress on the thread in your team channel (on Fridays, also include week's progress)
Mark status as "❌checked-out" on slack (pro-tip: use shortcut Command+Shift+Y)
When you're away for lunch, emergency or any short break:
Mark status as "away from keyboard"

Take the above step seriously (so you can expect the same from others)


When you reach out to someone, expect these SLAs:
On slack dm: 1-3 working hours (if you have meetings)
On slack channel: 24 calendar hours (unless mentioned otherwise)
On email: 24 calendar hours
On phone: Immediate or slack back within 5 mins. (always document minutes & action points)
On video call: They show up on-time with a 5 min buffer for video/audio issues if any, else you can leave.
P1/urgent message: Immediate


When you need help or collaboration, expect these work hours:
Suggested work hours: 9:30am to 7:30pm (standups start dot at 10am)
Mandatory overlap hours: 11AM to 6PM IST (everyone will be on slack, hangout, zoom, email, phone for impromptu chats)

Zen or lunch hour: 1:30PM to 2:30PM (avoid disturbing others or blocking calendars during this hour)


When change makes you uncomfortable:
Evoke the spirit of sportsmanship within you: Unlike physical workplaces, where one comes & leaves whenever basis individual goals... these common centralized work hours are now critical to help us grow our company's collective efficiency, morale and progress.
No point being man-of-the-match if your team gets kicked out of the tournament. The above changes (and soon more..) come in a time where not only are we remote but also the economy is in a downward spiral where people are already losing jobs, business and dealing with an existential crisis. So let's all embrace change as one-team and support each other in achieving our collective goals with a common frictionless work schedule.


When you're communicating with others:
Double down: Be professional, crisp, direct and clear with your texts (esp. dependencies) and leave no room for misinterpretations.
Positive bias: Assume positive intent and clarify when in-doubt.
With captains: Mandatorily, block a 30-60 min. weekly 1:1 video call with your captain (honest heart-to-hearts have massive long term roi)
With candidates: Build mutual trust and respect by turning your video on and starting interviews dot on time.
Pro-tip: Here's how you can start a video call in less than 5 seconds on slack.

When you're personally struggling or haven't worked in a company with a strong WFH culture before:
Get this wrong and consider your entire day down the toilet.. Wake up at the same time you normally do when going to work. Put on the same clothes you normally would when going to work. Set aside a place to work (NOT your bed), clean it and stick to it. That's your office.
Set boundaries: Seriously, set expectations with friends & family NOW before it's too late. Tell them your work schedule and ask that they not talk to you during those work hours. You're at work, it just might not seem that way to them out of habit. (helpers, intercoms, doorbells & khana khaliya nudges are trending these days)
Don't get distracted by home stuff: You need to grab a pen, walk into the kitchen, and suddenly a snack sounds good and those dishes need washed and what's that stuff on the counter... and you've been in the kitchen for an hour now instead of working.

Find coping mechanisms: You will now discover exactly how much of your day was spent talking to coworkers, smoke breaks, coffee/chai breaks or figuring out lunch. Find little things to take breaks with but... breaks should be TIMED especially on social media (self-control helps as a google extension).
Take care of yourself: This is an especially important time for both physical and mental health. All of you have access to the Circle of Life. Divya: +918800116691/0124-4005000.
3. OTHER QUESTIONS:

Need help for yourself or family? Our HR Sameera always has your back. She'll answer all doubts, exceptions and help you need personally. We're in this together!
Still prefer to work from office? Effective tomorrow morning, we are on a lock-down and cannot allow anybody to work from our office till 31st March.
Can I work from the hills or beach? No, we expect everyone to work from their well-equipped homes in NCR. We are not on a holiday/zenmode in a time the economy is falling apart. Maybe once the recession is over....
Opportunities at hand, impact on business next FY & informing customers? Will share soon. Until then, here's an ad break where you can get inspired by some kickass Corona data visualization here.
This is going to be a steep learning curve as WFH doesn't come naturally to us. We're learning from other founders and will keep adapting to changes.

(big shout-out to Sameera for leading this from the front)
If you feel we could do more or observe misuse of this freedom, please write back to Sameera & me 1:1 on this email thread directly.

Let us make this work, together.

Cheers!
#2 Finally, daily updates from the Covid-19 team:
Mar 17, 2020. Daily Rundown on Coronavirus I: Stay Informed & Calm at Work
inFolks,
We have noted your many questions about coronavirus and so glad to see we are curious, eager to learn, course correct, and most importantly stay safe! Hence, from today onwards, we will be gathering and sharing all relevant information to help you stay calm and focused at work. All you need to do is just wait for this email at the end of every day. Thanks to Shikhar, Amrita, Jyotsna, Abha, Sam and Tanmaya for helping us put this together.

Without further ado, 3 key perspectives you need to know at the time of COVID-19:

SaaS+COVID-19
https://www.investors.com/news/technology/coronavirus-stock-market-correction-software-companies/
Although SaaS companies are taking the hit, it is important to deep dive and understand what's going on:
a. Software companies with long sales cycles requiring sales ppl and system engineers to travel carry significant risk; These companies require high-touch, in-person engagements — Examples: Dropbox, Slack, Zoom, HubSpot
b. Business models that are low-touch, self-serviceable and with product-led distribution models will cope better — Examples: SAP, Adobe, Workday, SalesForce

2. India+COVID-19
a. Aggressive testing, it is believed, helped countries like South Korea contain the epidemic.
b. But India seems to have adopted a policy of limited testing. Why is India not testing more?
Take a look: https://www.ndtv.com/video/shows/reality-check/why-is-india-not-testing-every-coronavirus-suspect-5432093. You+COVID-19
a. Corona simulator describing how "Social Distancing" flattens the "spread curve" for a virus that can otherwise spread exponentially.

b. This is great for visualizing how and why our WFH policy is helping not just the organization, but the entire region/country
[5 Min Read] https://www.washingtonpost.com/graphics/2020/world/corona-simulator/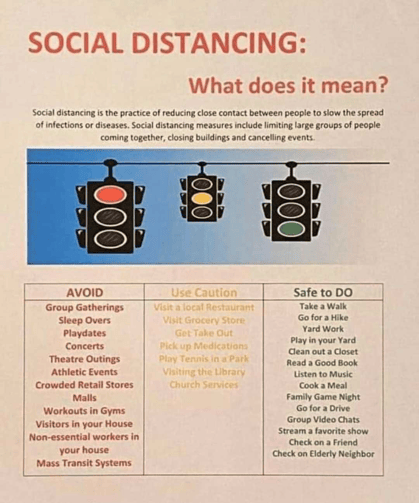 --

Mar 19, 2020. Daily Rundown on Coronavirus II: Silver Lining
inFolks,
Understandably, some sections of the world are in panic while they try to cope with this situation. However, I have received multiple updates from reliable sources that reassure us that EVERYTHING WILL BE FINE. That's why today's update will focus on the positives amidst the negatives. Let us hope to see a silver lining after this unexpected thunderstorm.Again, thanks to the wonderful team @Amrita @Shikhar @Abha @Jyotsna @Tanmaya @Shyamantak @Angraaj @Varun who help me every day to collate this email. <3
Here goes...
4 things you should know to stay positive, hopeful, and safe
A. Progress on the Vaccine:
B. Recovery Cases:
C. In Other News:
Coronavirus lockdown likely saved 77,000 lives in China just by reducing pollution
The second person declared 'Cured' of HIV with no trace of infection after nearly 3 years.
D. Some Videos for Instant Positivity:
The lesson for us all?
Taking the necessary precautions and being mindful at all times can go a long way in overcoming this crisis. :)

That's all folks; stay isolated, stay safe! Until next time.
--
Mar 20, 2020.

Daily Rundown on Coronavirus III: Top 4 Critical Updates You Must Know
inFolks,
I can't Simon Senek today so I really hope all of you are feeling well.

My next email was supposed to reach you tomorrow but we have very important updates to share.
Thanks to the team, and especially
@Shikhar Kesarwani
and
@Amrita Kar
for helping me put this together.
Top 4 Critical Updates You and Your Loved Ones Must Know
A. Latest on Covid-19

B. Covid-19 Basics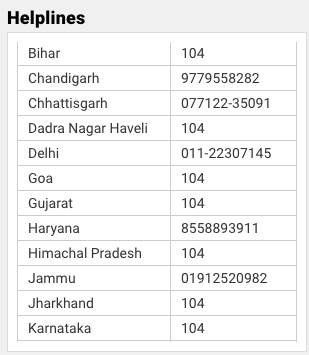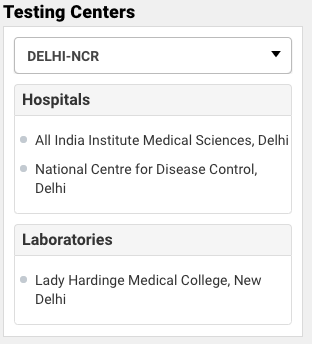 For more information on the helpline and testing centers, visit this and look on the right.

C. Few Bits of Information to Help
D. Some Reminders For Us All
Isolation is the only way to help control this situation. All your plans can wait. That doesn't mean we can't stay connected (Hallelujah for technology!) :)
Do NOT hoard and overbuy supplies like masks and sanitizers, be considerate of nurses, doctors who actually need them at this point.

Spread the right information, don't misguide if you do not know something.

Eat well, sleep well, keep your immunity up.

Again, stay home, stay safe.


Wishing you all a sunny, self-reflective weekend!
Mar 22, 2020.

[Important]

Coronavirus

Update: Delhi to be locked down from 6 am tomorrow
Today was definitely interesting with Janta Curfew in place.
While there were mixed reviews about the "clapping phenomenon" the important lesson for us is that we need to unite to fight this together and as of now
staying isolated
(but virtually connected) is the only thing in our control that we MUST follow.
A. Important Updates:
Delhi Chief Minister Arvind Kejriwal has announced a complete shut down of the national capital till March 31 to stem the

virus

spread.
B. Some Positivity:


Uttar Pradesh will distribute 1,000 rupees per month to over 3.5 million day laborers and constructions workers

Delhi CM announced measures to alleviate financial stress for the poor, including up to 5,000 rupees pension to be paid to 850,000 beneficiaries by April 7th
C. Some Visual Representation: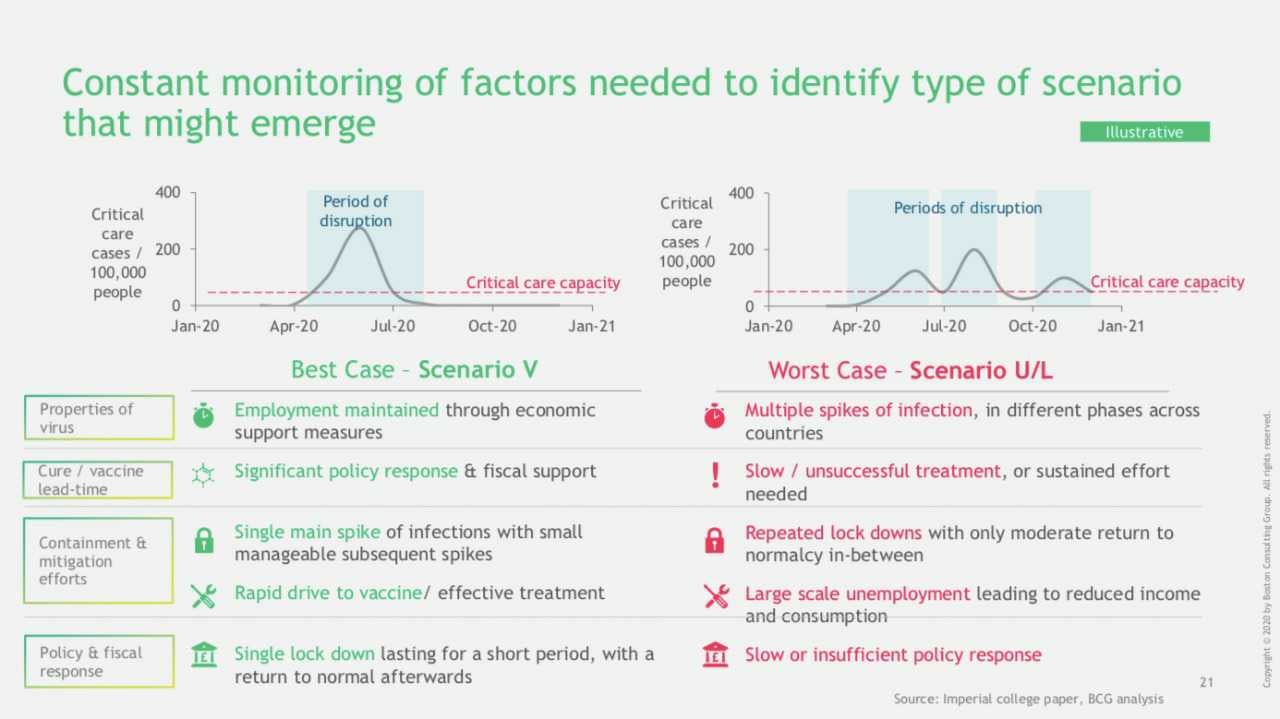 D. Helpline Details for Your Mind: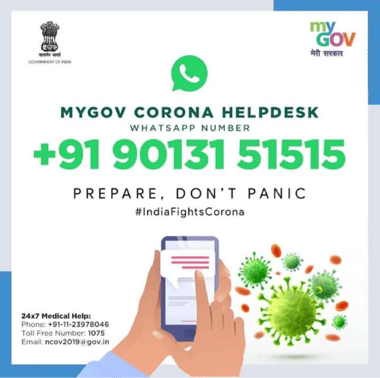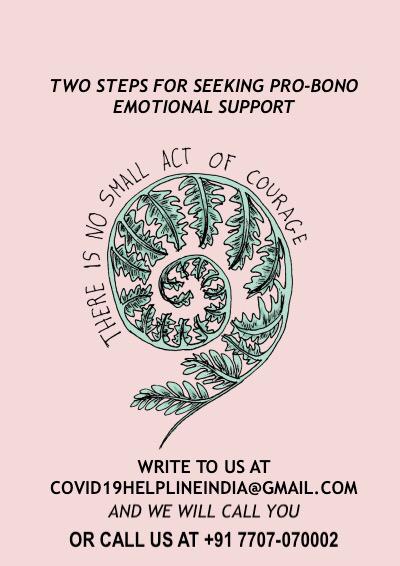 E. Government Official Notice: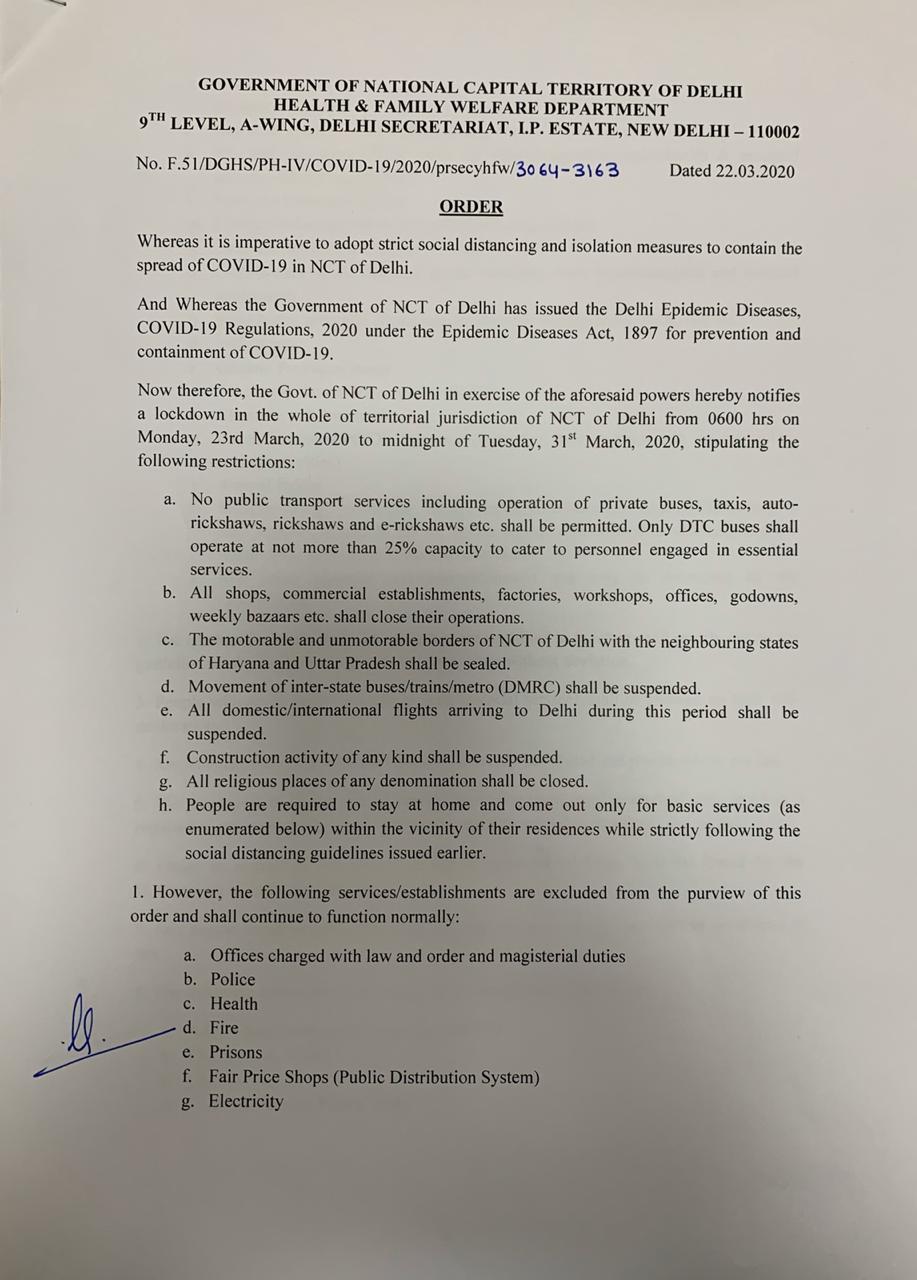 That's all for today. I hope staying home is allowing you to spend more time with your family and work on your hobbies and ambitions without the materialistic and capitalistic distractions in life (movies/malls :P)
Feel free to block my time from 4-5 PM any day if you have any questions. As a bonus, I will make sure to introduce you to my new friend Zainab the squirrel :)
Stay safe, see you soon (on zoom)!
Thanks for giving our emails a read, set up one in your office to help keeping things going smoothly! And stay tuned for our daily rundown on Cornonavirus. :)