24 March 2020.
"All great changes are preceded by chaos," someone wisely said and posted this on the Internet.
I am sure you have more than enough information about the situation in the world and India right now. However, over the last few days, I have realized that it is extremely important to take a breather and give your brain a break from the barrage of information.
As directed by our Prime Minister, the next 21 days will be extremely crucial for all of us for many reasons and the most important one being- living with ourselves and coming out full of positive energy.
Today, I will keep it short and only highlight some basic but critical information that you must know and pass on to as many people as possible.
Here's Your Daily Dose of Covid-19 Basics
#1 Misinformation about Covid-19 can be as dangerous as the virus itself.
And with social media it has become too easy to spread misinformation. Hence it's important to seek accurate information from professionals. Here's a list of doctors you can reach out to for guidance.

#2 You're probably wondering what's the best course of action for you?
Here's AI-driven Covid-19 self-assessment test by Apollo that help you determine your risk level. Super easy, interactive, and useful.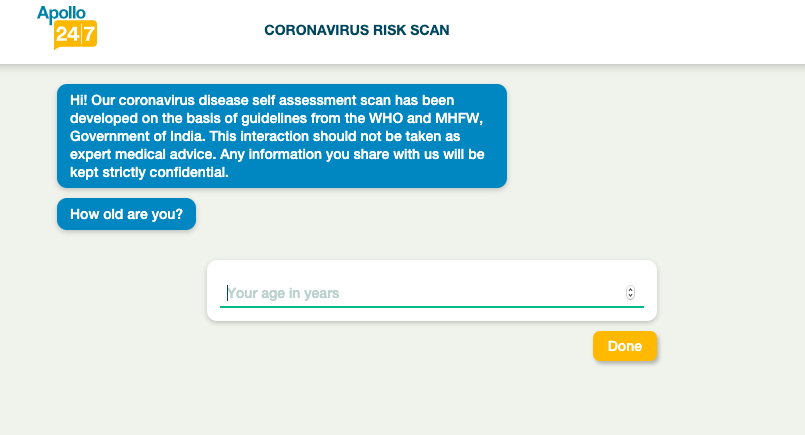 #3 Crucial we stay up-to-date with what our government is doing to combat the spread of the virus.
You can find all Covid-19 related information and advisory from the Indian Ministry of Health and Family Welfare here.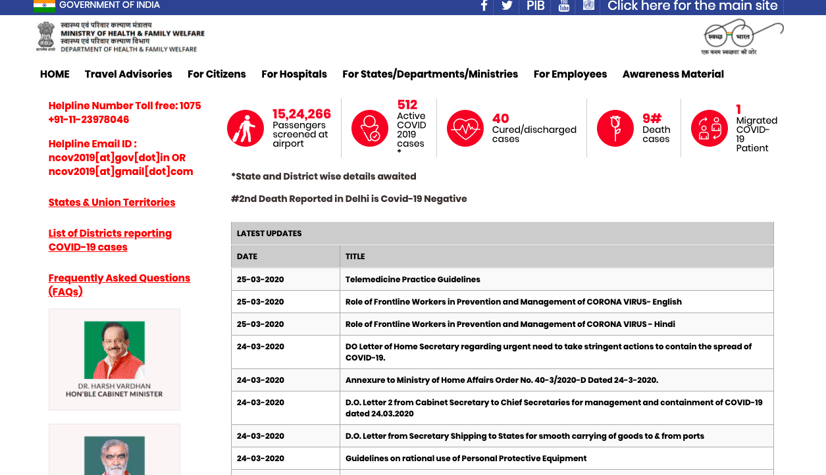 And Some Positivity to Help You Through the Day:
1. A breather for businesses
The last date of filing GST returns has been extended to 30 June, according to our Finance Minister Nirmala Sitharaman.
2. A boon for healthcare workers
The Indian Council of Medical Research (ICMR) has recommended using hydroxychloroquine as a preventive measure for healthcare workers and caregivers who are treating Covid-19 positive patients.
3. Some relief for Italy
Italy is among the worst hit by the crisis but you'd be glad to know that 11 out of 14 Covid-19 patients from Italy have been discharged.
Happy to share that as an organization, inFeedo is prepared to face the challenge and threat posed by Covid-19.
While we understand staying home for the next 21 days will be difficult we will make sure to host as many virtual gatherings as possible to stay connected throughout this period. Our Security and Compliance expert also pens the importance of securing our work systems while we protect ourselves.
Sending lots of positive energy and love your way. Stay safe, stay connected.
25 Mar 2020.
Play this while reading my email. (A friend sent this to me recently and I can't stop listening to it ever since.)
Don't worry, today's update will be light, short, and hopefully sweet.
A. Covid-19 + India
12 private labs authorized to conduct Covid-19 tests
5 Indian companies we should be rooting for.
Rs 1.7 lakh cr economic relief package to give cash, free food to survive coronavirus in India.
B. Covid-19 + World
US Senate approves $2.2 trillion coronavirus bill aimed at slowing economic free fall
C. Pro-Tip
Drink hot water with lemon and honey.

Do not take Ibuprofen if you feel sick. Paracetamol should work.

Consider surprising your regular Chai/Sutta vendors with money through GooglePay/Paytm

Keep some food out for birds/animals

Limit yourself to only 1 hour of Covid-19 related information per day.




Stay isolated, stay safe. Until next time :)