A couple of days before International Women's day, Elizabeth Warren — one of the prime candidates for the 2020 US presidential elections — announced the end of her campaign. Following an underwhelming performance in the primaries, a disheartened Warren mentioned how sexism clearly played a part in how her candidacy was perceived - an opinion that is shared by most female candidates who ran for president.

As representative Barbara Lee, who was one of Senator Kamala Harris's campaign co-chairs, aptly sums up the problem, ""The narrative that somehow women are less electable than men seems to still be an issue. It's very disgusting really,"
I was made aware of this dire situation when my cousin Ann told me about it. Although she's in college right now — studying international business — she aspires to be a senator someday and Elizabeth Warren was someone she looked upto. That's why Warren's comments on sexism reinstated a deep fear in Ann and what most women probably experience almost everyday of being judged for their gender and not for their merits.
I asked Ann who else she looks upto and why. I wanted to understand first hand about the women breaking the glass ceiling in 2020 and bringing us all closer to an equal future.
Here's what I found out...
1. Indra Nooyi: Leading Pepsico seamlessly through drastic changes in consumer needs
Indra Nooyi is an Indian American businesswoman and the former CEO of Pepsico. She has helped PepsiCo respond to changing consumer needs with the rise of preference towards healthier drinks. Nooyi led the company to introduce a healthier product line to cater to changing consumer needs. She has been featured several times in Forbes Top 100 Most Powerful Women; and in 2017, she was ranked 2nd on the list.
Leadership in the news:
2. Nancy Pelosi: Holding the highest-ranking female official in the US
Nancy Pelosi is an American politician who is currently serving as the speaker of the United States House of Representatives. She's the first woman to be elected to this role in US history and is currently the highest-ranking elected female official. Notably, she vehemently opposed the Iraq war which claimed the lives of thousands of American personnel and cost $1.1 trillion.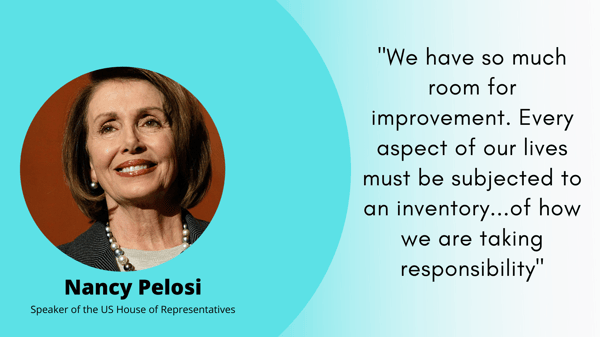 Leadership in the news:

3. Mary Barra: Spearheading General Motors into the future with electric cars
Marry Barra is an American Businesswoman and is the CEO and Chair of General Motors Company since 2014. Notably, she's the first female CEO of a major automobile manufacturer, and has led the company to new frontiers by acquiring startups like Strobe to venture into driverless car technology.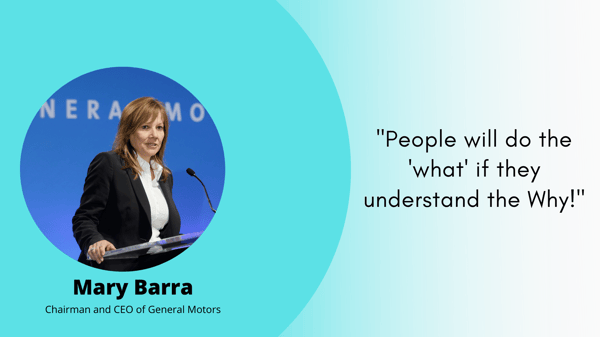 Leadership in the news:



4. Angela Merkel: Heralded as the de-facto leader of Europe Union
Angela Merkel is a German politician and was the first female chancellor of Germany. She is serving her fourth term in office as chancellor. She is often referred to as the de-facto leader of Europe while handling tough challenges like the European financial crisis while leading the region's largest economy. She was recognized as the world's most powerful women (2019).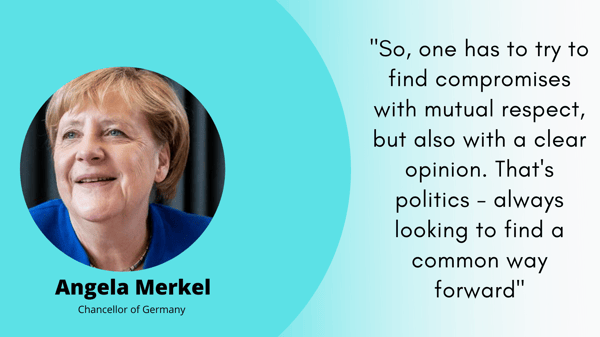 Leadership in the news:

5. Melanie Perkins: Staying calm in the face of market turbulence
Melanie Perkins is an Australian businesswoman and founder and CEO of Canva (Let's be honest here. We use it all the time for making creatives on-the-go). She's one of the youngest CEO of a unicorn tech startup and has graced the cover of Forbes 30 under 30.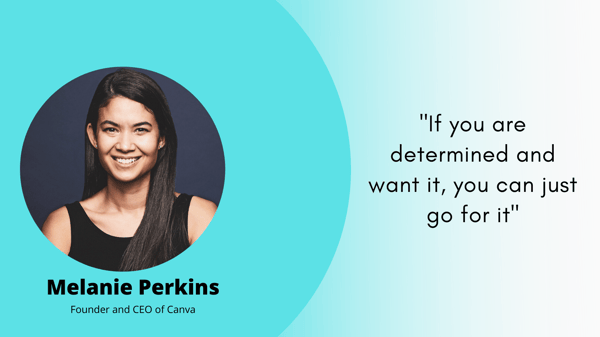 Leadership in the news:
6. Christine Lagarde: Navigating turbulent sectors with ease
Christine Lagarde is a French politician and lawyer is the former chair & MD of the International Monetary Fund (IMF). In November 2019, she became the president of the European Central Bank. Previously she's held several leadership roles in France, such as the former minister of several key domains like economy, finance, agriculture and fishing, commerce. She was the first woman to become the finance minister of a G8 economy and head the ECB of the IMF.


Leadership in the news:

7. Melinda Gates: Showing the way forward through philanthropy
Melinda Gates is an American philanthropist and is the co-chair at the Bill and Melinda Gates Foundation. she's renowned world over for her efforts to reduce poverty and improve healthcare in third world countries. In 2019, she ranked 6th in Forbes' 100 most powerful in the world. She's also started several initiatives to fund women entrepreneurs in technology fields.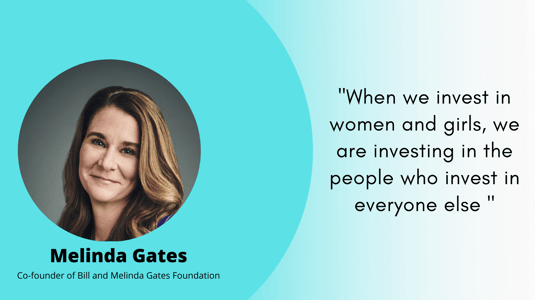 Leadership in the news:



Why we must re-set our mindset for an equal future
While researching, I came across this interesting psychological phenomenon called The Role Model Effect that could be the key contributor to society's misconceptions about leadership. A study co-authored by MIT economist Ester Duflo, highlights just how important female leaders can be for young women and society's expectations of them. The findings of the study are compelling — in constituencies with long-standing female leaders, the gender gap in teen education disappeared as young girls set more ambitious goals for themselves. But the most surprising effect was on the change in the mindset of the people there as parents were reportedly 25% more likely to have higher ambitions for their girls.

"We think this is due to a role-model effect: Seeing women in charge persuaded parents and teens that women can run things, and increased their ambitions. Changing perceptions and giving hope can have an impact on reality," says Duflo.
Currently, women only occupy 19.8% of seats in the US congress and similar levels of representation can be seen across the board in politics. Although internationally — in Scandinavian and some African countries — representation of women is very close to reaching parity levels.

On the corporate front, less than 7% of CEOs of Fortune 500 companies are female although this is better than previous years, there's still a long way to go before in order to achieve equal representation.
Learn more on the challenges women face in the workplace for us to all pave the way towards an equal future.