One of the largest impediments to preventing the international spread of COVID-19 is fundamental miscommunication and uncertainty between nations of the world. All of these sovereign nations are beholden solely to themselves and their own group of experts, and while organizations like the United Nations (UN) and World Health Organization (WHO) have sought to rally the world together countries just still aren't on the same page. Whether it was squandering valuable time to prepare, assuming the virus would never reach their nation, using COVID-19 to leverage political gains or failing to communicate and collaborate, the governments of our world have, collectively, left something to be desired with their response to the crisis.

As the severity of the pandemic grows nations are starting to collaborate more effectively, but there's still work to be done.
International businesses on the other hand have been uniquely situated to make a positive impact, as their international learnings can be applied to other nations. With centralized chains of command and the ability to make real time decisions unilaterally corporations have in many cases been able to move faster and more effectively than governments. And lucky for us all, many of these firms have been employing their people-first philosophies in determining their course through these troubled waters. Let's dive deeper into 4 companies that are sticking to their values as they make a international impact.
1. Facebook: Transforming into the World's Newsroom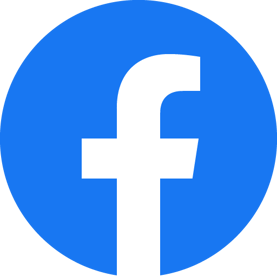 As Americans saw during the 2016 Presidential Election, the spread of information (or misinformation) across Facebook can shape the future of the world. And now, more than ever, Facebook is many peoples' primary platform for information on the coronavirus, rather than governments. According to The New York Times, 50% of all content consumed on the platform is COVID-19 related, and over they've seen an over 50% spike in traffic since last week. So what is Facebook doing? Ensuring the spread of fact based articles.
After the election debacle Facebook completely reworked their article promotion algorithm, prioritizing content from reputed sources and filtering out "fake news." Here's a deeper dive into how they did it. Further, Facebook has proactively developed channels for the promotion of true, actionable insights. One such example is their partnership with WHO through WhatsApp.
By working with WHO to produce an automated WHO Health Alert chat, they have the potential to reach their over two billion users and cut out This is an unprecedented amount of coverage for an unprecedented time, and Facebook should be applauded for using their platform for good. Mark Zuckerberg's philanthropic the Chan Zuckerberg Initiative has also partnered with leading scientific institutions in California to effectively spread COVID testing kits to make up for the shortfall from the public sector.
2. Google: Spreading the Right News and Looking After its Own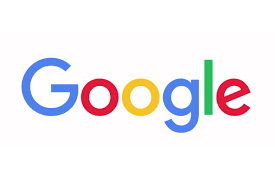 Like Facebook, Google has used its voice for good, disseminating factual information and stepping in where the governments of the world have not been able to. They created this site to provide verified information in a centralized location, freely accessible to all denizens of the internet. But beyond just helping the public gain access to live saving information, Google has also used their international experience and employee-first policies to keep their workers safe and secure during this time period.
For one, Google was one of the first employers to order their employees to work from home, beating many governments to the punch in the push for social distancing. Google has also set the industry standard in employee financial support, creating a dedicated COVID-19 paid sick leave fund that has ensured fiduciary stability for employees who are fighting the virus. They've also made Hangouts, Google's video conferencing app, free for all G Suite users to help stabilize businesses that are currently working from home.
3. Starbucks: Helping Employees, Leveraging Knowledge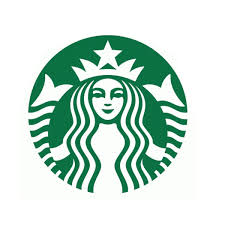 Starbucks is working to expand benefits across the board for its employees, recognizing the retail sector has been one of the hardest hit industries as a result of the pandemic. Firstly, they implemented their catastrophe pay program to ensure all workers are able to financially sustain themselves in the interim. For workers who feel safe going out and working, providing a essential food and beverage service during the pandemic (seriously, we need our coffee), their wages have been bumped up by three dollars an hour.
Beyond solely making financial contributions to their affected employees, Starbucks has also been looking after their mental health as well. They've partnered with Lyra Health to provide an absolutely unprecedented comprehensive care plan for employees or their dependents, giving all employees up to 20 free in person or video sessions a year, all with therapists drawn from their vetted network. The mental health effects of isolation are very real, and it's encouraging to see a company step up for its employees in a way many other firms aren't.
Check out this video by Starbucks CEO Kevin Johnson on how Starbucks' experience in China is helping them develop a response plan in the US.
4. Amazon: Spreading the Wealth to Save Lives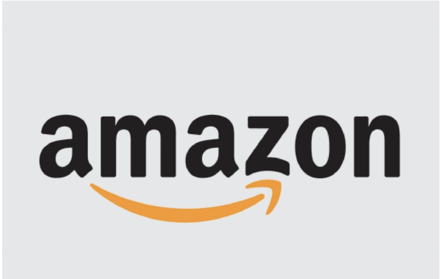 Amazon, as the most valuable company in the world, has been flexing its financial strength to provide outreach programs and protect employees around the world. Amazon Care, Amazon's medical unit, has been leading the charge in COVID-19 testing kit distribution in Washington State, teaming with the Bill and Melinda Gates Foundation to fill the gap in test availability for tens of thousands of people. They've also pledged a minimum of 2.5 million USD to the city of Seattle to help fight the outbreak and treat patients there.
Beyond stepping up for the common good, Amazon has been aggressively supporting its employees worldwide. As an organization focusing on logistics, a large amount of Amazon's employee pool is comprised of temporary, part time, and seasonal workers. While other organizations are hanging these employees out to dry during the pandemic, Amazon has created a 25 million dollar fund to help support these employees. Further, they are offering unlimited sick leave to any employee who is unwell, as well as hiring even more employees to fill supply gaps and provide employment in a time most companies have frozen hiring. They have a responsibility as such a massively wealthy company, and they should be applauded for their actions during this time period.
So, what about you?
Obviously, not all companies have the resources or philanthropic wings that these huge multinational corporations have, but there are still ways to make an impact on a small scale. Whether its pooling together with other employees and HR to make your own makeshift sick leave fund, encouraging your company to donate to programs in your area, or having your company provide services at reduced prices if they could help there's a way to make an impact. And on an individual level, we can make an impact too. Being responsible, caring, and vigilant now is about being part of the larger change we want to encourage.
Learn more on how you can be people-first during such a pandemic.