For Rajeev Bhardwaj, CHRO, Asia Service Centres, Sun Life Financial, and his team building an employee-first culture within the organization has always been one of their utmost priorities. It's always been about providing a safe, comfortable work environment where employees feel their voices are heard and recognized.
Now more than ever Rajeev is also looking to the future of how we work, or what he calls the "New Code of Work," in regards to flexible and agile thinking as technological breakthroughs, demographic shifts, rapid urbanization, shifts in global economic power, resource scarcity, and climate change. Further, the COVID-19 pandemic has only spurred and accelerated our push towards creating the "New Code of Work."
And who does Rajeev see as a key ally alongside him and his team as they pursue employee engagement best practices? Amber.
How Amber Has Helped Asia Service Centres, Sun Life Financial Develop an Employee-First Culture
What makes Amber so accessible and versatile is that she's not only an ally for a single stakeholder, but rather is a tool and voice for all members of an organization. What Rajeev sees as special about Amber is that she's a mouthpiece for any employee with concerns, queries, or ideas. Rather than simply being a tool to help HR do their job better she holistically strengthens an organization by working to develop employee engagement best practices through transparent, two way communication.
Further, as Rajeev said Amber is more than just a query answering bot, or tool for data collection. She's a problem solver, able to identify patterns and offer helpful resources in the dashboard to help create mindful leaders who truly prioritize employee wellbeing.
Finally, Amber's diverse set of modules allow Rajeev and his team to get key data at crucial touchpoints in an employee's lifecycle. From the Tenure model that checks in at regular intervals, to the Moments that Matter module that specifically engages employees facing changes, to the Exit module in which departing employees can share feedback on the organization there's a wide spectrum of data from which actionable insights can be derived and implemented.
One exciting part of working with Rajeev is that he not only loves Amber as a cutting edge employee experience platform in her current iteration, but that he also is always looking forward to new ways AI can make an impact in HR and how we can strengthen our own product.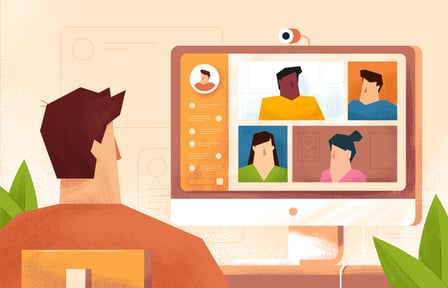 The New Frontier of HR: AI Employee Experience Bots
In Rajeev's own words, the scope for expansion with AI tech tools in the HR sphere is "unbounded." New tools emerge on a daily basis, and companies continue to push boundaries on what is possible with new advancements in technology. Rajeev believes wholeheartedly that Amber is leading a new wave of innovation in HR tech for the multitude of reasons listed above but he still sees room for growth, as do we. So, what prescient insights did Rajeev share in a call with our Chief Product Officer last week?
Expanding a Positive Workplace Culture to Non-Employees: Streamlining Interviews
Amber is solely focused on monitoring active and former employee engagement and brand sentiment, but Rajeev presciently mentioned that she still has room to improve when it comes to the application process. By reaching out to interested candidates, or ones that are currently involved in the recruitment process, Amber could help Sun Life Financial to ensure consistency in the talent acquisition process. With stacks of resumes for limited job spots, measuring interviewee authenticity and capturing feedback on the process is just one more way Amber and employee engagement chatbots could begin building company culture before appointment letters are even signed.
Employee Engagement Best Practices

for Gig and Part Time Employees
Along with providing a voice to full time employees, one area of growth for Amber in Rajeev's eyes would be to reach out to part-time and gig workers in order to ensure a positive work culture for all. While drivers and elements in the EX-EN formula would need to be tweaked, using an employee engagement chatbot for all employees could provide valuable information for HRBPs and CHROs to improve culture for all members of an organization, not just those who punch in every day. And, as the COVID-19 pandemic has shown us, these part-time and gig employees are the ones most affected by disruptions. Protecting your most vulnerable employees is a key way to ensure your organization is developing a positive workplace culture.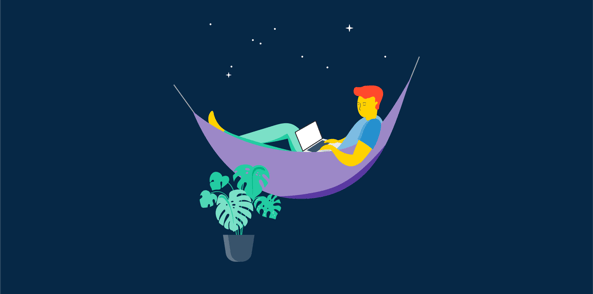 Technology Fuels Organizational Transparency
Rajeev noted that Sun Life Financial has seen growth in organizational transparency and two-way communication since implementing Amber and other tech tools. With data proliferation a constant in the modern workplace, employees and employers are all held accountable based on empirical statistics. Rather than create an adversarial culture, transparency and communication based on empirical data allows all employees to improve their accountability to their goals as well as ensuring they're being evaluated fairly by management. Management is also held accountable to their employees, a key component of a positive workplace culture and a common thread in all employee-first companies.
Amber and Upskilling as an E

mployee Experience Platform
One key component of Amber Rajeev loves and wants to see built upon is the integration of valuable leadership and skill development resources into the Amber dashboard. Amber intelligently identifies areas for improvement and provides HRBPs with data driven guides on how to improve on weaknesses. Amber is more than just an employee engagement chatbot, she's also an ally in upskilling. Building better rounded employees is an area Rajeev sees as crucial to building the "New Corld of Work," and Amber is alongside him in this journey.
Amber and Rajeev Look to the Future
We love having customers like Rajeev who not only effectively implement Amber in their employee-first companies to create a positive workplace culture, but also want to see her grow as a product as well. There's always room to grow, and having a customer who challenges us to keep striving, achieving, and embodying our core value of "Spirit of Entrepreneurship" is the kind of leader we're proud to call a customer. As Rajeev said "For Amber, the party has just begun. The sky's the limit."