I have been a part of the HR function for over a decade now. In the larger scheme of things, it doesn't sound like much but believe me, empires have risen and fallen in littler times. I was with nearbuy.com the first time I heard about inFeedo. There was some buzz around the company as an idea generation platform but that was it.
HR, by definition, is a very 'by humans, for humans' function. In my tenure, I had hardly seen technology make any significant headway in terms of how HR operated. In most cases, technology's role was limited to applicant tracking systems and HRM software – tools that have been around since the mid-90s.
The First Meeting
My outlook changed when I met Tanmaya and Varun while they were pitching their product to nearbuy. I was a little taken by how these two 20-something entrepreneurs had come up with a solution for an age old HR problem area, and quite impressed by the product itself. Their solution focused on capturing real-time employee feedback to ensure accountability and transparency within an organization. Based on what I'd seen so far in my profession, capturing and converting feedback into actionables was usually "left to be treated later" because of the amount of manual intervention required.
inFeedo.ai sounded like the perfect fit for Nearbuy:
As a firm, we believed in establishing and sustaining strong employee connect. With over 200 employees spread across 10 locations, it was a real challenge to keep track of and reach out to employees at regular check points and assess their level of engagement with the firm, their managers, and peers.

As a practice, we regularly invested in tools that were relevant, agile, and dynamic.
Leading us to invest in products that met such parameters and mostly partnering with early stage start-ups to build the product with them along the way.
Stumbling Forward and Bouncing Back
The initial launch at Nearbuy went well. Engagement and traction peaked and we started receiving quality feedback and inputs from employees that we could finally translate into corrective actions. But a couple of months later, some of us grew skeptical because engagement levels started dipping and feedback gradually turned into complaints. This was not what we had envisioned the tool's function to be. We tried reviving the tool but eventually decided to drop off because it wasn't adding any value to Nearbuy's employee engagement plans.
In the next few months however, we learned that Team inFeedo had rewritten entire product playbook and were automating employee engagement through regular touch points at various tenure stages.
We were sold.
Amber, inFeedo's AI-powered chatbot, promised to deliver proactive employee outreach, frequent check-ins, an in-depth look into the pulse of the workforce, daily reports, and analytics.
October 2016 proved to be a turning point. nearbuy skipped all the pre-launch niceties and deployed Amber straight up. No campaign, no teasers, no buildup; employees just received an email from the CEO's desk introducing his new A.I assistant Amber. Not only were people excited about receiving an email straight from the CEO, they were equally eager to chat with Amber. The launch was a success.
The Big Switch
It was this partnership with inFeedo along with other HR SaaS firms to build a tech-first HR function at nearbuy that I got intrigued by the motives and vision of the other side. Can I be the one solving real time HR issues using tech? Being exposed to the world of product management, it was natural to think a step ahead:
What more can the product do?

What should be the logical next step?

What is the missing link, and most importantly, how can we leverage technology to break away from the manual way of doing things in HR?
After 10 years in HR, I decided to pause and relook at the 'how' and 'what' will shape the next phase of my career. I was sure that my hold on HR as a subject could clearly help define and redefine the scope of a product, but I had no tech background.
Then a chance conversation with Tanmaya changed everything. I was going to build inFeedo's HR team, exploring a combination of HR and product management and enabling data-first HR interventions using technology.
inFeedo was at the right intersection of my career aspirations. I was ready to make the switch.
Going All In: My First Day + Life at inFeedo so far
My first day coincided with the quarterly on-site: an initiative to take stock of the quarter and plan for the future. It was a 2-day affair and I wasn't sure what to expect, so I could only arm myself with a cup of coffee.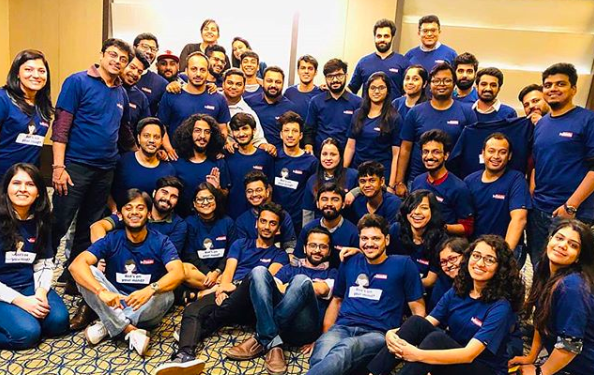 From the get-go, I felt engaged with the people, the agenda, and the objectives set for the on-site. I use the word 'engage' here with great emphasis. This is a company in the business of employee engagement and has imbibed this in every way possible. Every individual in that conference room at WeWork invested in the company's purpose and vision, engaged fully with the as-is and to-be journey of next phase of growth, and displaying complete accountability, discipline, and laser-sharp focus in furthering this vision and awareness about the interplay of various teams in achieving the targets for this year.
And this impression has stayed on as I watch each team player go beyond their 100% to meet their commits. There's still a lot to learn and evolve in terms of processes and workflows and challenges to learn and grow from, especially as new customers are on-boarded and as Amber goes global and expands her user base.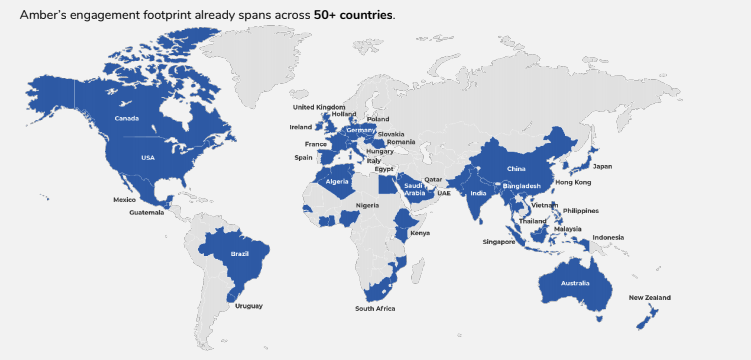 Work hard, Party Harder. Repeat.
Cliched as that sounds, there is no better way to describe how the folks at inFeedo unwind after a hard but rewarding day or week at work. At the end of my first week, the team was invited to Tanmaya's for Karaoke Night. Suffice to say, I let my guard down and joined the team for a fun (read: crazy) evening of shayari, music, singing, and chitter chatter. And I must confess, I've not had that much fun in a while.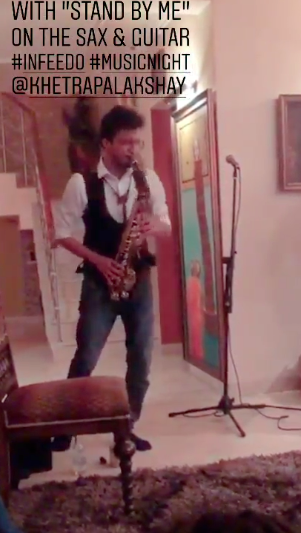 For those who wait for the week to end (read: TGIF), inFeedo approaches things differently. We start from the beginning with our Monday mornings that are far from blue with a new Game of Thrones (Season 8) episode in the training room to get us pumped for the week!
As you may have already guessed, we do...
Whatever it takes
'Cause we love the adrenaline in our veins
;)